Nowadays, you can't have a successful business if you're not constantly communicating with your customers and your online audience by a convenient mode of communication i.e., call.
It doesn't really matter if you're running a beloved local shop or a global enterprise, the reality is that you need to have a strong communication strategy in place to preserve customer happiness, elevate your brand's reputation, and help your business succeed. Now, a communication strategy often dictates the need for a call center, but just before you start hiring new customer support staff and invest in new communication equipment, take a step back to consider call center outsourcing in the Philippines first altogether.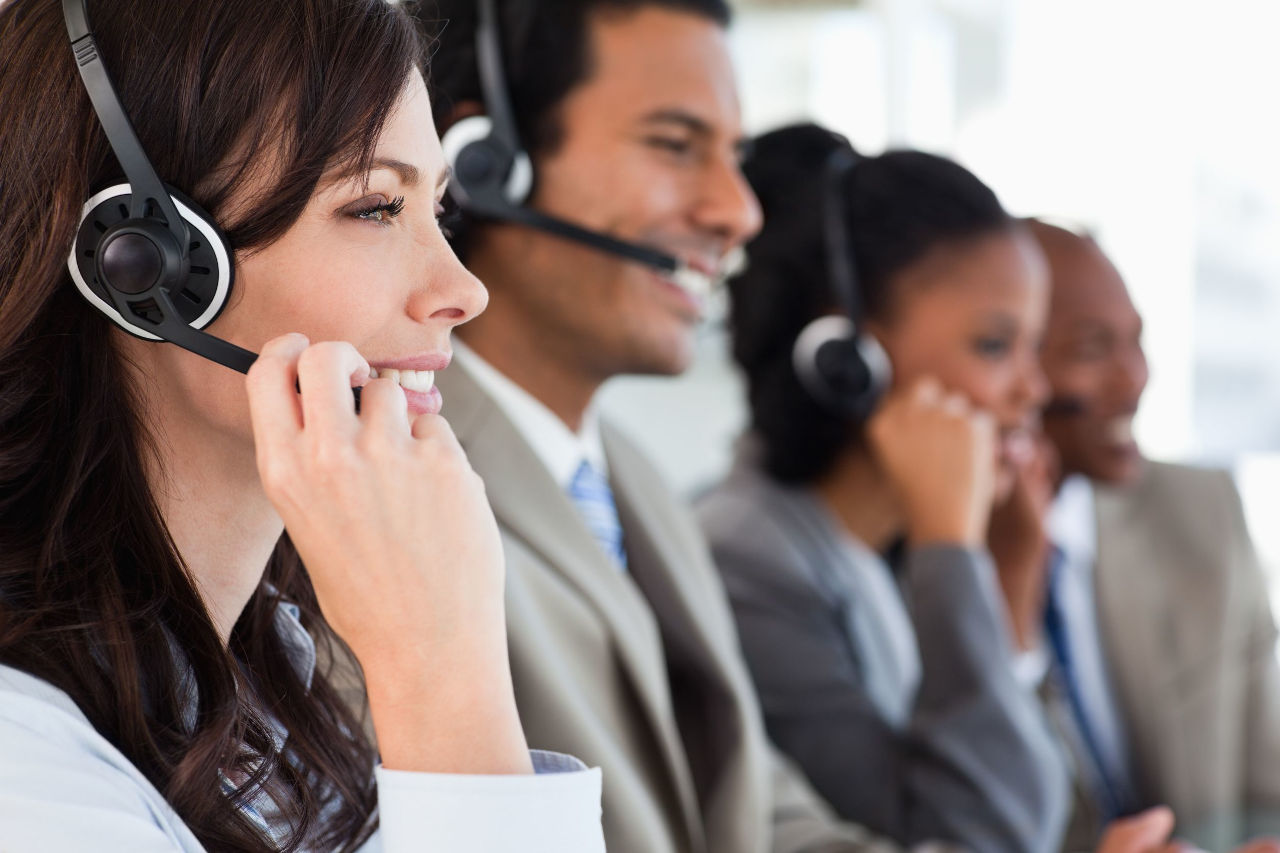 This is especially important for growth-oriented companies and startups because new managers need to follow a set of key tips to succeed, one of which is being resourceful and the other being able to spot cost-effective opportunities quickly.
One of these opportunities might very well be an outsourced contact center, so let's take a look at the top benefits of outsourcing this department and how it can help your company thrive on numerous fronts.
1. The obvious cost savings.
Money makes the business world go 'round, and it's safe to say that the primary objective of every business owner is to minimize extraneous expenditure while maximizing profits over the long term.
This might sound like a straightforward plan, but in reality, minimizing expenses is often easier said than done, especially when you're in need of a call center which encompasses many new employees and the necessary tech to facilitate seamless communication.
In fact, communication equipment can be so expensive and the subsequent fees it produces can be so high (international calls can rack up quite a bill) that many business leaders will try to make it work with just a couple of customer service agents who are using their personal smartphones to communicate with the online audience. Needless to say, this is not a good way to preserve your brand's reputation in the online world.
On the other hand, if you outsource your call center, you'll be able to make substantial savings right off the bat. Outsourcing will immediately eliminate the need to hire new staff, train them, and buy the necessary equipment. You get all of that by paying a single fee, plus the advanced communication tech like VoIP that modern call centers use.
2. Running a 24/7 customer service department.
The second problem that companies face when trying to communicate effectively with their customers around the world is availability. Unless you're willing to invest in more team members who are willing to work through the night, you can't have 24/7 availability that the modern consumer wants.
You could do it, of course, but the costs of running a non-stop customer service department might be too high for you, and the long-term ROI might not be worth it.
This is one of the key reasons why companies are outsourcing customer service nowadays, as you get a round-the-clock team that will handle all customer queries and calls no matter the time of day.
Ensuring this kind of availability will help you build a successful online business, and it means that you won't miss out on any conversion or lead generation opportunities and that you can effectively manage your online reputation by showing your audience that you're always there to take their call.
3. Capitalizing on VoIP technology.
VoIP phone devices are essential for every contact center nowadays and even if you are not willing to invest in leading communication technology like VoIP (voice over internet protocol), outsourcing firms use VoIP as a standard tool for effective and efficient communication. In fact, VoIP technology is the norm for outsourced call centers, as they are usually decentralized and spread across the globe, so they need to have a single comprehensive tool to enable seamless communication from anywhere in the world.
Of course, the leading outsourced call centers will utilize the best-hosted VoIP providers to ensure top-quality service to their clients and the clients' customers, leveraging features such as low-cost national and international calls, video conferencing, mobile tools and apps, call recording and auto attendants, and even call analytics. This is the type of technology that can take your company forward with ease.
4. Leverage call analytics, data, and caller feedback.
Speaking of call analytics, there is no denying that you need to obtain the right industry and customer data in order to make better business decisions over the long term. Now, gathering the right information manually is next to impossible nowadays, which is why business leaders are increasingly leveraging big data analytics to boost business success. Big data analysis requires advanced AI-driven tools, the kind of which a good outsourced call center will provide you with so that through call analytics, reporting, and caller feedback.
The best call centers around the world have integrated machine learning and AI into the data mining process, and are able to collect and collate vast amounts of information quickly, and even produce comprehensive reports for you, the client, so that you can act quickly. This way, you will always stay on top of the latest customer trends and you'll be able to adapt your business strategy on a moment's notice.
5. Generate leads and boost conversions.
Last but not least, it's always important to remember that a good call center can be one of the most powerful lead generation and conversion tools in your arsenal.
Now that customers from all over the world want and need to communicate with their favorite brands in realtime, you have a unique opportunity to engage with them in a more meaningful way through non-stop availability, professional support, and most importantly, brand consistency.
A professional outsourced call center doesn't just provide you with knowledgeable customer service agents or the leading communication tools, it provides you with a way to ensure brand consistency on all communication channels. Make sure that the provider is able and willing to adopt your brand etiquette and identity in order to elevate the customer's experience and help portray the right image to the world.
Wrapping up.
Having a call center is paramount for success nowadays, but that doesn't mean that building a thriving customer service department should cost you an arm and a leg. With these benefits in mind, consider outsourcing your call center to take your company forward in a cost-effective way.