If you are thinking to establish an online business or just want to do something in your extra time to make some money then blogging can be a great way to start.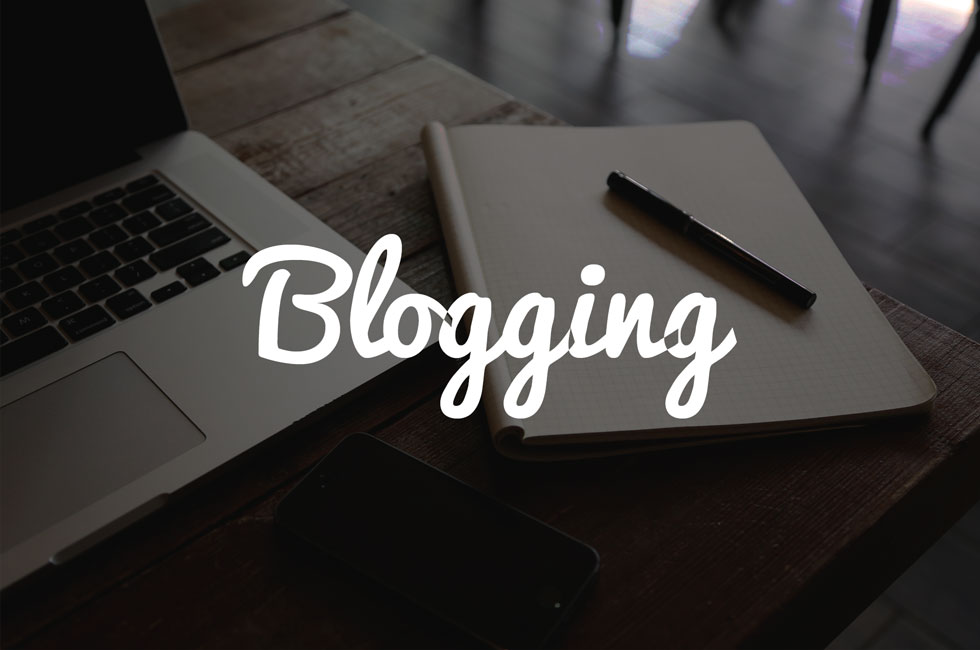 Blogging on the internet is a business with huge potential and most of people on the internet are already making multiple digit income from their blogs. However blogging also needs some good technical skills related to SEO (Search Engine Marketing) and internet marketing but unfortunately most of people who start blogging don't know about it.
In this article I will try to explain a simple and easy way to start a blog which can actually grow in future through seo and internet marketing. So here we go.
Choosing a Niche
Blogging starts from a cool and innovative idea. The idea can be about anything in any niche. If you are thinking to start a blog then the first thing you may need to do is selecting a niche for your blog. It's very important to choose niche for your blog wisely which can be compatible with your interests. Here are few things which you may keep in mind before choosing a niche for your blog.
Your Expertise, Interests & Professional Background: As you know that blogging needs some informative and productive material and contents which you can share on your blog to facilitate and educate your blog visitors. If you don't have any productive content on your blog then no one is going to read your it. And to write good and useful contents it's necessary to have good knowledge about the niche of your blog. So it will be a wise decision to see your expertise, hobbies, and education background to choose a niche before starting your blog. You must choose a niche about which you can provide quality content easily.
Scope of Your Niche: A successful blogging needs a niche with wide scope. It's because you can grow your blog as much as you want if you have a wide niche however a blog with very narrow niche may not have enough capability to grow in future because you can provide contents on your blog about very few topics. For example if your blog is about "Search Engine Optimization" then you have an unlimited range of topics to write contents about, however if you are blogging about on page optimization (which is a sub part of seo) then you can target very few topics to write contents.
Keywords Research
After selecting your niche you will need few keywords to target before starting your blog. So at this point you will need to pick your blog keywords. From this phase your blogging goes a bit technical.
Keyword research is basically a process of choosing key phrases or keywords which you want to rank for in Google. Blogs usually get their traffics from search engines so it's also necessary to choose keywords for which you can easily rank on Google. There are many paid and free keyword research tools available on the internet which you can use to analyze keywords and their competition.
Competition of a keyword actually refers to the strength of sites which are already ranking on top page for your targeted keyword. This analysis can help you to determine the efforts, time duration and back links count you may need to rank your site on Google. You must choose a keyword with high traffic volume and low competition.
Establishing and Customizing Website/Blog
A blog is definitely a website which provides informative content about any topic so you must need a website which you can call a blog. After selecting your keywords now you are ready to make your blog live. To start it you will need a Domain and Hosting plain.
You can select any branded or keyword oriented domain for your blog and can buy it from any domain registrar company. Hosting can also be obtained from different hosting providers.
After purchasing your domain and host provider you will need to install WordPress platform on your hosting. WordPress is actually a pre build CMS system for blogging which comes with a lot of options and features in plugins. You may also need to install and customize a good looking WordPress theme for your blog. To do so you can watch several youtube websites about this topic.
Preparing and Publishing Contents
Once your blog is ready and online now you may need to publish contents on your blog. Usually contents are referred to articles or blog posts only however in my opinion contents can be in any form. It can be an informative video, tutorial, article, ebook, info graphics, slide share or any other thing which ever suits your targeted audience. You can do some research on the internet to write contents for your blog however please never try to copy contents from other sites as it can ruin your blog.
Building Links (Promotion)
Building backlinks of your site is what we call promotion on the internet. Google actually counts and analyze backlinks to rank a site in google so it's necessary that you must have as much backlinks as much your competitors have to rank on top page in google.
Once you have started your back linking campaign your site will start ranking in google in few months. Keep building links on daily basis till your site reaches top page of google for your targeted keyword. Once you are on top page of google and receiving enough traffic on your website, you can monetize your blog to make some profit from it.
Related: Advanced Link Building Techniques for Competitive Edge
Monetizing Your Blog
Monetizing a blog is the most important phase and also most thrilling because now you can see and measure your success in the form of earnings. There are several ways to monetize a blog however the most common ways being used to monetize a blog are Adsense, Amazon affiliate and independent affiliate program.
Adsense: Adsense is the most common way to monetize. All it needs is an AdSense account. Once you have your AdSense account ready you cans simply put ads code on your blog to start showing ads to your visitors. Google will pay you every time your visitors click or see ads appearing on your site. Check out some tips on increasing AdSense CPC for the sake of better earning.
Amazon Affiliate Program: This is also just like AdSense however Amazon Affiliate Program come with many options. You can choose which products ads you want to show on your blog. Amazon pays a percentage commission of each sale coming from your blog visitors.
Independent Affiliate: You can also join any independent affiliate program also to monetize your blog. You can search for companies on your niche which are offering affiliate program and can join few of them. Once your affiliate program application is approved you will get ads code which you can embed in your blog to show ads to your visitors.
This is a brief over view for starting a blog. Blogging can definitely be your main source of earning if you do it in right way. There are thousands of people who left their jobs after starting blogging and you can also be the next one. So if you are going to start your blog then your must go ahead.