This article will highlight the benefits of using WordPress for small businesses, including its ease of use, flexibility, and scalability.
It will also touch on how WordPress development can help improve search engine rankings, increase website security, and offer a range of customization options.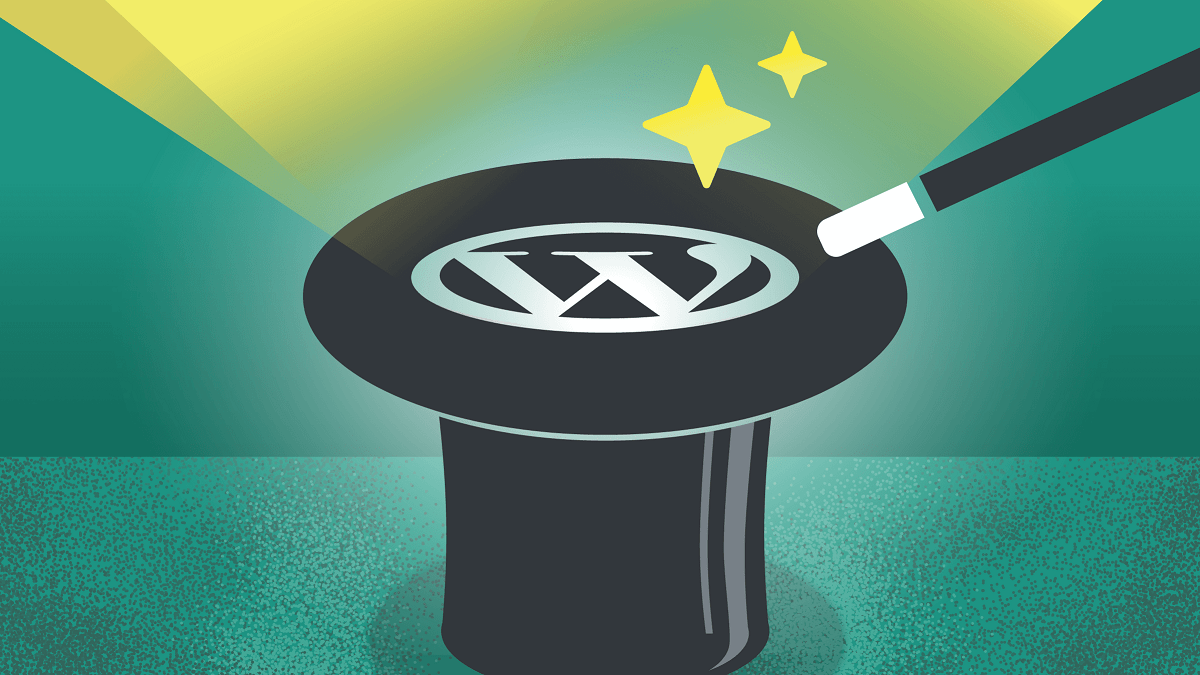 Introduction
Did you know there are more than 5 billion internet users worldwide? So a website could be the best way to reach the target audience, millions at a time. Still, not every business owns or operates a website.
So many people think it's better to promote their business through archaic traditional media like newspapers and pamphlets, which tend to be more expensive than creating and running a website. Plus, you can easily reach more of your target customers through a website than with these marketing tactics.
So let's check out why every small business needs to have a website.
Find more target customers: One of the most significant reasons for creating a website is to reach out to new customers and proliferate the business. Nowadays, before buying any product, people like to search for it on the internet. While searching, if they find your website and like your products, it could result in more sales. So with good service and support, you could have numerous recurring customers.
Trust and credibility: In this digital age, people tend to find a business with a dedicated website more credible. Since there are chances that thousands of businesses are selling products and services similar to yours, you'll need some leverage. So if you have a website, people may find it more trustworthy as compared to your competitors.
Cost-effective marketing: One of the benefits of digital marketing over traditional one is cost-effectiveness. In hindsight, you'll find digital marketing, especially a website, can be set up for free. But traditional marketing through TV, radio, and newspapers could cost you thousands or even more. And given that a website could help you reach more people, it is an inherently cost-effective marketing tactic.
24X7 accessibility: Your physical shop or office may be closed sometimes. But the website will be accessible to the target users or customers 24 hrs and 365 days a year. If you sell products from your website, people will be able to buy them from the comfort of their homes, making everyday shopping more effortless. That means even after you close your physical shop, the website will continue to do business.
There are several other advantages, but these might be enough to showcase why you should have a website for your business.
Now, just having a website may not be enough; it should also be of good quality. For that, you'll need the best CMS, and according to popular opinion, that is WordPress.
With more than 43% of all websites powered by it, WordPress is arguably the best content management and website development platform around the world. In fact, more than 500 websites are created through WordPress every day, which is much higher than other popular CMSs like Shopify and Squarespace, which are used for under 100 websites every day.
At this point, people have roughly the same question, "Why is WordPress so popular?" and "What kind of benefits does WordPress hold for small businesses?".
So in this blog, we'll see just what kind of benefits WordPress can provide for websites of smaller businesses.
Top benefits of WordPress development for smaller businesses.
There are several website development platforms available on the internet. But if you want the best site to promote your small business, enhance its online image, and improve its sales and revenue, the platform to go for would be WordPress.
WordPress development is an ideal solution for small businesses looking to establish a powerful online presence. It offers a range of benefits, such as ease of use, flexibility, scalability, and cost-effectiveness. By partnering with a professional WordPress development company, small businesses can take advantage of these benefits and build a robust website that drives traffic, engagement, and revenue.
Now, to answer your question, "Why WordPress?" let's check out the benefits it offers to smaller businesses:
Ease of use.
One of the major advantages of using WordPress is its user-friendliness. There is a good chance that a small business owner has no idea how to create a website and may not even have any considerable coding skills.
But WordPress can be installed and used to create a website by anyone, regardless of their coding expertise. Moreover, its user-friendly UI makes it easy to navigate through the platform and design the pages as needed.
There are drag-and-drop page builders that can help you design and create the layout for the pages with an ounce of coding. Plus, there are themes and plugins that can help you add and customize the features, functionalities, and appearance aspects quite comprehensively.
Flexibility and scalability.
WordPress can ensure that when your business grows, so does the website. So you'll never have any problem hosting a higher number of users or customers. WordPress can be hosted on a wide range of hosting providers, which means that you can easily scale up or down depending on your website's traffic and performance needs.
WordPress is also a flexible CMS. So you can create almost any type of website with any number of features and functionalities. WordPress can help you create any kind of website, from blogs and single-page websites to complex eCommerce or social media ones.
Search engine rankings.
Nowadays, before buying anything online or offline, people search for it on the internet. Then they get a bunch of web pages (on Google or whatever other search engines they use) with all the relevant information for what they searched for. If your site or page appears in the top few positions, the user will more likely visit it, providing you with more organic traffic.
So it's best to design the pages with search engine optimization so that they gain more organic traffic, resulting in more sales and revenue.
Luckily, WordPress has some of the best SEO features built-in, like the ability to customize the permalinks, create SEO-friendly titles, add SEO-friendly product descriptions and meta descriptions, generate an XML sitemap, etc. Moreover, WordPress has SEO plugins that can make your website and page even more search-friendly.
Website security.
WordPress is an open-source platform, which can make the source code vulnerable to threats. But this open-source nature also means that core WordPress and its plugins receive regular updates to further strengthen the security with each iteration.
Moreover, there are several in-house and third-party plugins that can help secure your website through features like firewalls, anti-spam for comments, cloud-based backups, real-time malware, virus detectors, etc.
Customizability.
With WordPress, the sky's the limit when it comes to customizability. Its official library has thousands of free themes and plugins that can help customize every inch of your website comprehensively. You can even convert your normal website into a fully-fledged eCommerce store (like Amazon or eBay) with its plugins.
Whether you want to add some advanced features like voice search or AR/VR or create a customized design, the themes, and plugins of WordPress will be perfect.
You can even get a WordPress development company to create customized plugins and themes suited to your desired functionalities and designs.
Now, it's understandable if you are nervous and confused about creating a website due to a lack of technical know-how. In that case, you can hire a WordPress developer, list out your requirements, and let them create your website while you focus on your business.
Conclusion.
WordPress is a highly-popular CMS, which is why it is preferred by some of the biggest brands and organizations around the world, including the government websites of India, the United States of America, Sweden, etc., The New York Times, Microsoft, Capgemini, Spotify, etc.
But still, smaller business owners hesitate to create WordPress websites because they don't know of their benefits. WordPress is easy to use, flexible and scalable, customizable, secure, and search engine-friendly. So any business or company, regardless of its size or type, can create its website through this CMS and reap its benefits like better industry reach, cost-effective marketing, 24X7 accessibility, and trust amongst the target audience.
So get in touch with top WordPress development companies and start your web journey today!