WordPress is a leading content management system (CMS) which powers a large number of websites on the internet. When it comes to picking a CMS for building websites, two names stand out i.e. WordPress vs Drupal.
Each of these content management systems has a wide array of features and functions, their own loyal community of developers, and a huge number of websites running online.
They both are open source technologies and widely utilized for creating modern-day websites. WordPress was started out as a blogging platform, and it has now turned as one of the best content management systems powering the world's most powerful websites.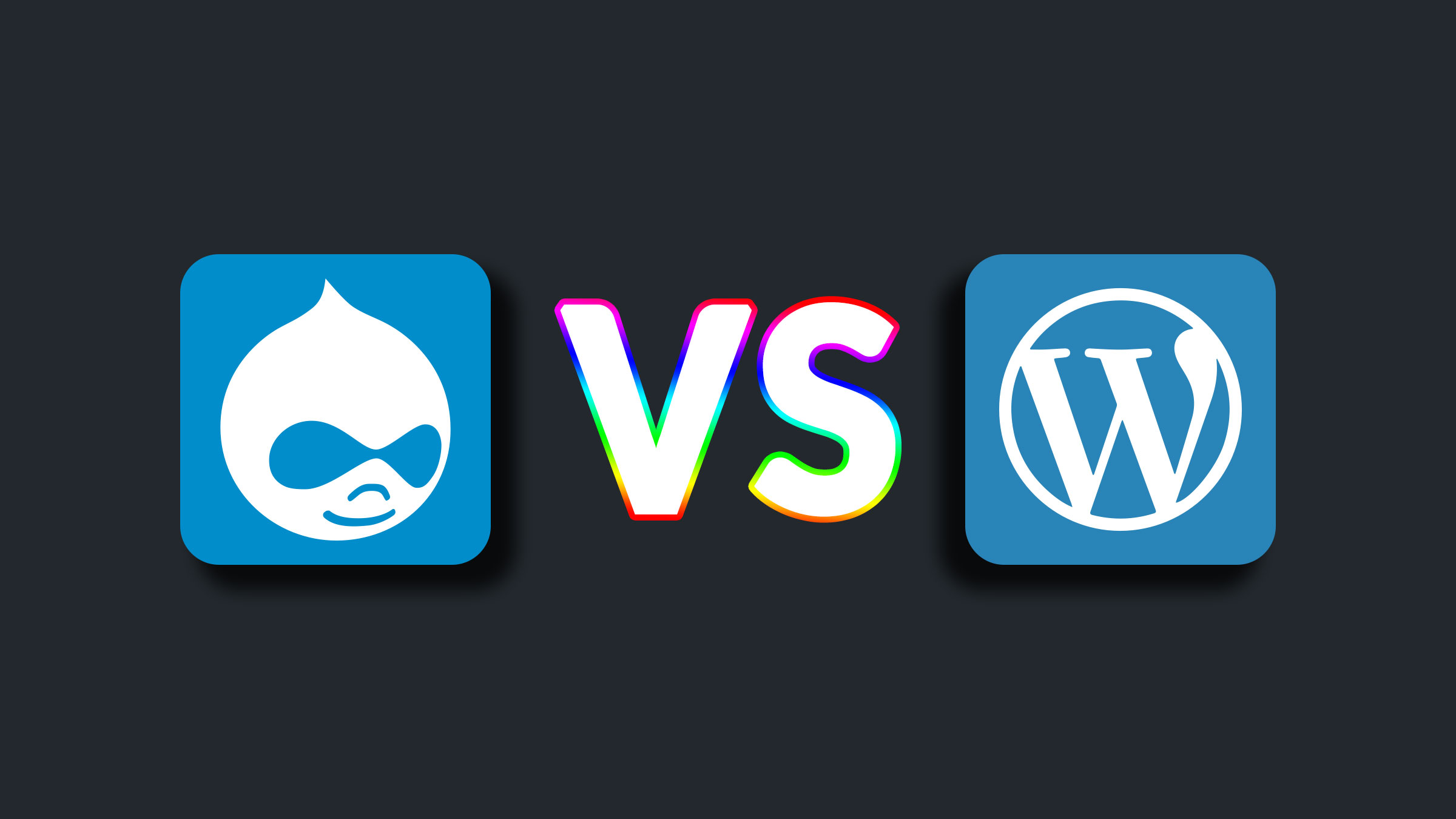 WordPress is known for its easiness and large community, while Drupal has a steeper learning curve and a small community as compared to WordPress. However, there are several points where Drupal has a higher value than WordPress.
Whether you hire WordPress developer or look for Drupal web development company to create your website, you will want to find out which one is more perfect between Drupal vs WordPress. Here in this post, we'll explore Drupal vs WordPress to determine the best platform to choose for building your first site.
Drupal vs WordPress: Reviewing the Security
Nothing on the internet is 100% secure, you need to adopt the best security practices to ensure higher safety of your site. While WordPress core is quite secure, the majority of vulnerability comes from the plugins and themes available from various marketplaces. Being a popular CMS, WordPress is more exposed to security threats because more attackers try to attack WordPress websites. However, you shouldn't be scared by choosing reliable themes and plugins and following the best security practices, you can easily overcome the vulnerabilities.
Over the years, Drupal has emerged as one of the prominent and secure content management systems. It is considered as a secure platform for building websites. Moreover, Drupal does have had its share of security glitches such as the vulnerabilities from SQL injections. However, Drupal has a reputation for being quick to combat security issues. There are many powerful websites, which are powered by Drupal including the White House website which now has been shifted to WordPress.
When it comes security, Drupal is an advantage due to a small number of websites running Drupal and limited availability of themes and plugins which make less susceptible to hacking. WordPress is highly prone to security threats as compared to Drupal due to a large number of users and third-party themes and plugins which might bring in security threats.
Drupal vs WordPress: Search Engine Optimization
SEO or search engine optimization is very important for the performance of your website in the search engine results pages. A website that follows SEO norms gets a higher rank in the search results on Google and other search engines. If your site isn't correctly optimized for search engines then it will affect your online presence.
In WordPress vs Drupal, both these platforms are good with SEO. Though Google and other search engines don't bother about which platform you choose for your site, the content on your site should be in order and the site should be optimized for search engines.
WordPress users enjoy the luxury of excellent plugins which can be used to enhance website performance in search results. Plugins like Yoast SEO is a panacea of all SEO problems which WordPress users can install on their site.
Although the Yoast SEO plugin is also available for Drupal users, the number of such plugins is smaller with Drupal. But it has an in-built page caching that boosts a page's loading speed which is available with plugins in case of WordPress.
WordPress leads the way in case of SEO as its users have the power to enhance their websites' performance by using plugins that help boost the SEO of their websites.
Drupal vs WordPress: Site Management and Performance
There are a lot of things that you do regularly with your sites like periodic updates, troubleshooting issues, and website optimization, once it is live. All these works are related to your site management. Managing a Drupal website might be challenging if you are not a developer. There is no method to update Drupal from its UI. You can obtain assistance from the Drupal community, but an experienced Drupal developer is required to update it.
In the case of WordPress, it is very easy to update various aspects of WordPress including the core. You can easily update your themes, plugins, WordPress software etc from your dashboard within a few clicks.
Using Drupal, you can develop fast-loading and high-performing websites. There are many reasons for this, and the biggest reason is that it's not very resource-intensive. It allows for faster response time and quick server communication. So, it is capable of handling websites with thousands of web pages. You can also add extensions to extend its performance.
Speed is one of the drawbacks of WordPress, but it doesn't mean that a WordPress website cannot be fast. A lot of website owners don't optimize their websites in the right manner that's why their sites are not as fast as it should be. Often the issue of speed is caused by reasons like using too many plugins, poorly coded themes, fail to optimize the website, etc.
Drupal seems to be a perfect option when it comes to performance as Drupal is a lightweight CMS. But it is very difficult to configure Drupal to achieve performance to its full potential. WordPress can have slow loading speed which depends on the host, webmaster, and optimization of website. However, achieving fast-speed with WordPress is easy even without the help of a WordPress development company using various plugins.
Drupal vs WordPress: Ability to Customize
With WordPress, you get a pool of themes and plugins that are available both free and premium. You can use these plugins and themes to extend and customize your WordPress website. You can build different types of websites by using the right combination of themes and plugins. Whether you try to customize website on your own or hire a WordPress developer for this, customization with this platform is both easy and cost-effective than Drupal.
Drupal also offers various extensions and modules that allow extending and customizing Drupal websites. However, these resources are comparatively smaller for Drupal. It doesn't mean that it is not customizable, you can do a lot of things, but doing so is not very easy due to the steeper learning curve for Drupal. It requires more efforts to complete something with Drupal which you can complete easily with WordPress CMS.
For non-developers, WordPress CMS is a good platform to build websites as per their unique tastes and preferences due to easy customization. However, you can customize Drupal to the heart's extent with the help of a developer.
Final thought
Drupal is a strong CMS which comes packed with a lot of excellent features and delivers high security and performance from day one. Though it is flexible, it has a steep learning curve. If you want to build solutions very quickly and doesn't want to waste time learning programming then you can opt for WordPress. It is very intuitive and easy, that anyone can use without any special skill.
WordPress is a good option for developing large and highly customized websites. You can set up a great website by choosing the right theme and plugins along with a good hosting service. Because it's very popular, you will also find a lot of support and tutorials for resolving any issue.