A Content Management System (CMS) should be on your checklist of things to add to your website if you are on the verge of starting an online business. There is three open-source software that is popular among developers and entrepreneurs. We will take a look at each of them and how they will suit your website.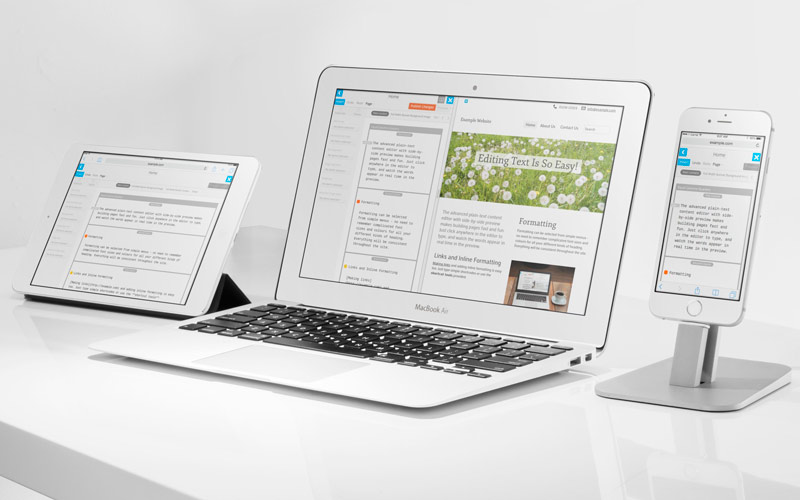 As always, there is no one size that fits all, so it depends on personal liking and customization. For non-developers WordPress is the best choice as it does not need any technical knowledge or idea of website development. For more complex functions and content organization, Drupal will be a good choice. Joomla is apt for someone who needs the good features of both WordPress and Drupal.
List of Some Best Content Management System
1. WordPress
WordPress is one of the most popular content management systems in the world. A lot of popular websites are powered by WordPress. The simplicity of using the system and the wide range of services available give it an added advantage over other two competitors – Drupal and Joomla.
Beginning as an easy-to-use platform for blogging, WordPress has quickly evolved into one of the most innovative platforms for web development. There are new themes, plugins, and widgets that are created every day to aid in creating a beautiful website in no time. An extremely active community of users is always out there for any help in regards to WordPress and its services.
There is no need to have any technical experience and it is easy to do with simple cut, copy and paste options. Once you get a grasp of how things work in WordPress, you will begin to master it very soon. The ease of use makes it liked by designers and developers. There are minimal instructions and it is quite easy to build a standard website in no time using this system.
2. Drupal
For building complex sites, Drupal is the right choice and perfectly suits everything. Like other tools, it takes time to gain expertise in operating and building sites with this system. It requires more technical expertise when compared to the other two management systems, but can produce the most advanced sites among all.
The management system is known for its ability to tag and categorize even the most complex of content with ease. There are many enhancements that come in the performance and scalability section which makes working on Drupal interesting and more engaging. The versatile sites that are created can be easily organized for content and other data. E-commerce site like Flipkart offers a wide range of products that are categorized and framed in a structured manner.
They make the user experience wonderful for multiple users and have a fair community of developers and designers who love working on it to the core. The potential of this platform is still not fully exploited and cool e-commerce designs can be still made from it.
3. Joomla
Joomla acts as a middle ground for people who look for a combined experience of both Drupal and WordPress. It is user-friendly and is a little developer-oriented which makes for an excellent opportunity for web designers and developers who are on the lookout for a middle ground. A dedicated user forum makes things easier as there are quick ways to engage and get vital information from these groups.
Joomla can be simply put as a content management system that is less complex than Drupal, but more complex than WordPress. The installation process is not complicated and the setup takes just a little time to complete. A little understanding of Joomla's structure will yield good rewards and one can create fairly complex sites with a good amount of knowledge of this management system. There are strong social networking features that come with Joomla which makes it an ideal choice for more social people.
Joomla is designed to perform as a community platform and this makes it work well for a lot of people who love to customize and create more beautiful sites than advanced WordPress-based sites. There are exciting plugins that come with Joomla which makes pages load faster with more control over the content that is displayed on the web pages. The structure can be easily created with a fair amount of knowledge and intuitive usage. Paytm offers a wide and diverse online store that is also used for recharges. Joomla is capable of creating such sites, social networking, and a lot more.
Conclusion
The best way to pick a content management system that works for you is to first understand the needs of your business. If the online store is something that you are creating, then Joomla and Drupal will be a better fit when compared to WordPress. For simple sites, WordPress will be an amazing suit. If you are in a fix to choose a good management system, then Joomla will work fine, since it incorporates the essentials of WordPress and Drupal.