According to market research firm IDC, the spending on big data and analytics products is expected to surpass $200 billion by 2020.
Are you data literate? Or precisely – can you extract, transform, join, analyze, and visualize data from multiple business applications like Salesforce, google analytics, Hubspot and find patterns? If you can't – you are not data literate.
Data literacy is as essential as reading and writing for 21st-century business leaders and professionals. As a business leader or a professional, you should be able to understand, analyze, and use data with confidence.
Unfortunately, Data literacy is a skill many people don't have. If you are not planning to acquire that skill, – you might want to start right away.
Not just you – the people around you in your organization must also be data literate. You should encourage your co-workers to back up claims and arguments with data.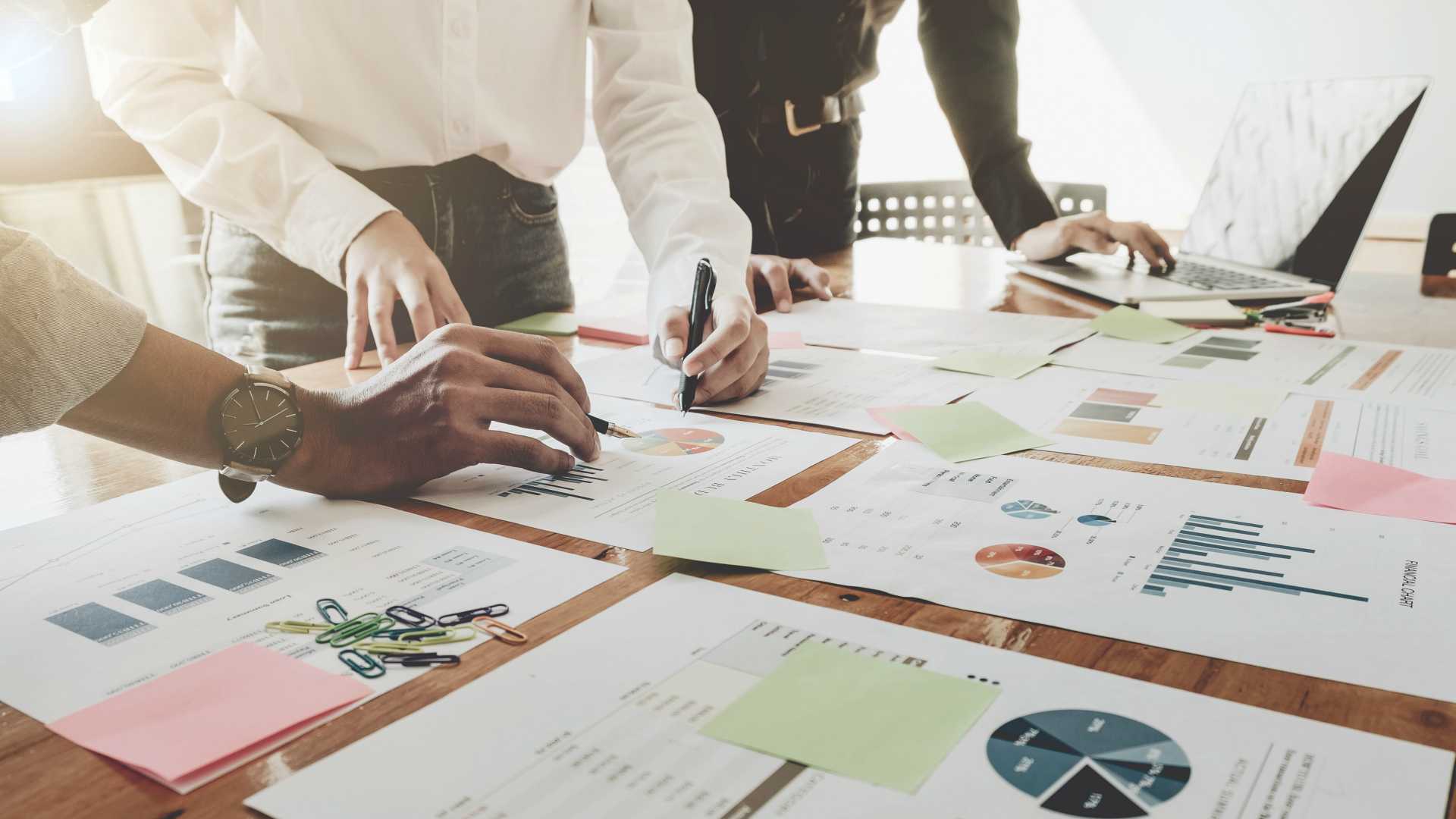 The future of your work looks dull if you're not data literate.
Data Literacy Basics
Data analytics was limited to coders many years ago. The story is totally different now. Many self-service analytics tools let you connect data from various sources, clean, combine, analyze, and visualize the data. Thanks to AI & advancement in machine learning and other data technologies.
Achieving data literacy has several components. It starts from the source and ends in taking action based on the insights gathered. We will go through each step one by one.
Data Acquisition
Depending on your role in the organization – The data you want to analyze can be from your internal systems like ERP or external systems like third party API or just flat data files.
How trustworthy is your data source? – Action taken based on data from a bad source can lead to catastrophic results. Bad data can also be from internal company software maintained poorly ( like a CRM ). Data you get from industry leaders like Nielsen or BCG can be trusted. However, the data you purchase from some random freelancer found over the internet can't be trusted.
How updated is the data? – Data gets obsolete with time; it is essential to have fresh data. A good example is the pricing data from retailer websites. For example, competitive pricing data from retail websites can get obsolete within hours because the price changes are very dynamic.
How clean is the data? – The data might have serious quality problems If it is extracted directly from the public internet. Removing bad data from the data is absolutely necessary.
Data Cleaning
The data you have will come with its issues; the data structures source using will be different from another. You need to find a way to clean up the data and make sure there is a unified structure you can work with. Operations on faulty data could lead to catastrophic outcomes.
Unlike ten years ago, now Data cleaning can be done visually using a data preparation tool. Most data preparation tools have an intuitive user interface that lets you clean data without any hassle. My favorite data preparation tool is Trifacta wrangler. There are many alternatives.
Data Integration
By definition, – Data integration is combining data from multiple sources into a single, unified view. A simple example of this can be combining data from your google analytics data with the data from your website chat app like intercom, drift or collect.chat, and also from your blog subscription app like MailChimp.
Connected data can help marketers answer questions like the following.
How many people initiated a chat and also subscribed to the email?
What blog generates the most number of leads from the chat?
What type of content case studies /whitepapers/blog generates the most number of subscribers?
What kind of content case studies /whitepapers/blog makes the most number of leads via chat?
If you don't combine the data – these questions will remain unanswered.
Most BI tools allow you to connect to data sources and integrate the data via a visual interface. I'd highly recommend Talend software ( https://www.talend.com/download/ ) as it is opensource and easy to get started.
Data Analytics
Once you have integrated data, the next step is to analyze it. The analysis is crunching the numbers across multiple sources of data to gather insights.
If you're a retailer – you want to know answers to a few questions like the following.
What products in the mobile phone category are generated sales of more than $100K last month?
What products does my competitor have that I don't?
How many products were returned in the last month from the shoe category?
The answers require crunching data from multiple sources. Getting answers to important questions like these can help you understand more about your business and help prioritize things.
Data is a treasure for professionals as it can help you focus on what matters most.
Tools like thought spot, PowerBI offers you amazing tools to search through billions of rows of data. That too, without the need to have any technical knowledge.
Data Visualizations
Data visualization converts dry data into beautiful interactive dashboards, charts, and graphs. Visuals are easier to digest than analyzed raw data. Data visualizations make it simpler to discover patterns and compelling correlations.
Just imagine this, would you prefer your daily sales metrics in a boring spreadsheet or as an interactive visualization?
If you want to learn visualization, start with your google analytics / CRM data and import it into a tool like Tableau. Play around, and you will begin to understand the things you never thought were there in the data.
The Business Impact of Data Literacy
Imagine you are a CEO and three teams are reporting to you. The marketing team speaks french, the sales team speaks Chinese, the operations team speaks Hindi, and you only know English.
What would you do? You learn a universal language anyone can understand. Data is the universal language in a digitally transformed organization.
Businesses are running on digital environments, and every interaction you or your customers make with the computer is generating massive amounts of data. You should be able to put this data to use and avoid guesswork.
Data literacy is as important as literacy. Data literacy empowers people and organizations to make informed decisions, stop the guesswork and more importantly focus on what matters.
Data Literacy and the Future of Work
Digital transformation and being cloud-first is a big priority for organizations. Data literacy is the key to take full advantage of a digital-first environment.
Data literacy is no longer a choice for professionals. Your competitors are using data for an advantage you have no choice but to start using it. If you don't – your company will die slowly ( but surely ) or fire you. Organizations that have already implemented a data literacy program internally, do outperform their peers.
Artificial Intelligence and Advanced RPA technologies are making many jobs we know today obsolete. If you want to keep your job and be part of the modern workforce – be data literate and data-driven.