If you have intentions of starting a new blog to show the world your business or your hobby or anything you like to share, then it is important for you to have a good domain name for your blog. The domain name is an important aspect of any blog and this is the name that people will identify you with.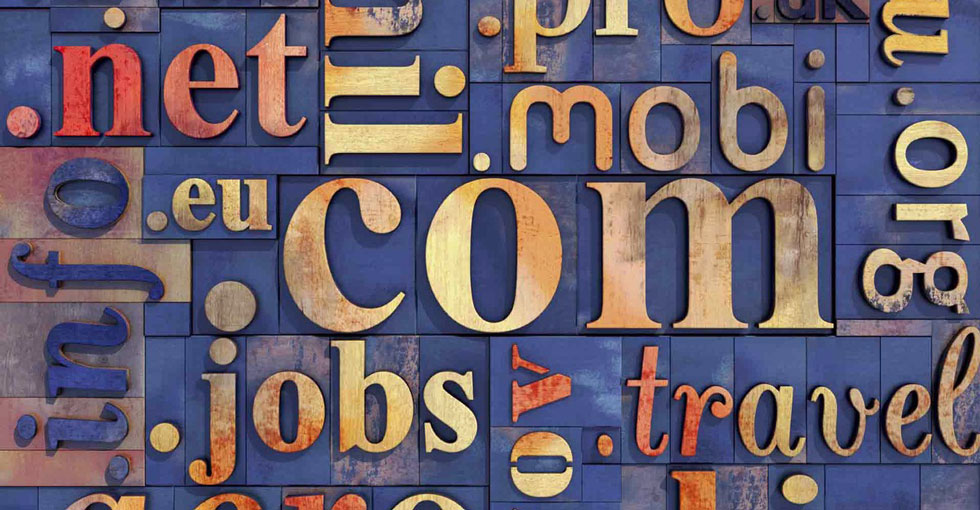 There are many blogging platforms that are offered for free. You do not need to be a technically sound person to start a blog. This is the place where you can share your ideas with like minded people and provide them with all kinds of information that they would want to know.
This is the place to enjoy high returns with zero investment. Your domain name for the blog must be in relevance to the topic that you are focusing on in your blog.
Why Buy a Domain Name?
Any new blogger will first start to sign up for a free blog hosting. They would be getting a sub domain name form the content management system they sign up with. As more and more people start to recognize the blog through the sub domain, the rankings of the page increases. Even though the page has got good rankings, you will realize that the web page does not attract advertisements and you do not get any earnings out of the page.
This problem can be solved if you opt for a custom domain name for your blog.
Reasons to Buy Domain Name
The following are the reasons as to why you need to buy a domain name for your blog.
A blog with .com domain is most respected on the internet. By opting for a .com domain you will be able to carry out exchanges with the niche blogs and you can expand your blogging network.
You can earn revenue from advertisers when you opt for a custom domain name for your blog.
The subscribers and the fans of your blog will increase once you make use of a custom domain name.
The page ranks for your blogs will increase at a better rate when using a domain name than when making use of a sub domain name.
You will get more backlinks with custom domain names.
Once you create a good impression in the reader's mind through your blogs, you will find many users to share your blogs with friends and also the bookmark increases.
As the sharing and the bookmarking of your blog increases, your rankings will also speed up.
When you are buying a domain from popular players, you just need to buy a domain and all your blog posts will be posted by the service provider for free.
As your blog attracts more and more readers and traffic, you will find your business growing.
The cost of buying a domain is also very less and would be costing you less than $10.
Domain Names Aren't Expensive
The first thing you should know is that buying a domain name will not cause a huge hole in your wallet. Most of the domain names can be bought between $5 and $15 for a year. The domain name you buy for $10 or $12 will be offered for a year.
You will have to renew the domain name every 12 months. If you do not want the domain name after 12 months, you just need to leave it and do not make any payments further. It will expire after the 12 month period and will be deleted.
The Best Domain Name
Choosing a domain name for your blog is an exciting process. There are many attractive domain names that might have already been taken.
Before you set out to find a domain name for your page, carry out some brainstorming so that you are able to choose the apt domain name that suits your business. You will have to make sure that the domain name is catchy and one that would easily grab the attention of potential clients.
There is no point in choosing a length or long domain name as no one will be able to remember long names. Hence, make the domain name an easily memorable one without compromising on the catchy quotient.
There is no doubt that the domain name you choose must be a unique one. You should be aware in your mind that the blog's web address is similar to an online business card. Hence, make it as unique and catchy as possible.
Look at the popular and successful blogs on the web and you will find that most of them have simple, yet attracting domain names.
You can even check out the blogs in your niche to see how good their domain names are.
Tips on Choosing a Good Domain Name
A shorter domain name is always ideal. It will be easy for the people to type and access your blogs quickly. A long domain name will mean people might make mistakes while typing.
Never use any hyphens in your domain name.
As your domain name is part of your business, you should create a domain name that would hint the reader about your business. This way you will be able to attract prospective users to your blog soon.
Choose a domain name that relates to your blog and keep it simple and memorable.
It is vital for you to choose top level domains when opting for a domain name like xxxx.com, xxxxx.org, etc.
Buying a Domain Name
There are many places from where you will be able to buy your domain name. But, one thing you need to bear in mind when looking to buy a domain name is that your blog will not be appearing on the World Wide Web if you just have a domain name and created a blog.
You need to seek the help of a hosting service to make your blog site visible online. Hence, choosing a domain name service provide who also offers hosting services is the best option. Getting two services from one service provider will save a lot of your time and money.
It is vital for you to choose a reputable and reliable service for buying a domain name. There is no point in opting for a service that offers you to buy domain names and to host your blog at the lowest market prices.
You need to check out for the quality of service. Check out the reviews of the top most domain registrars online and compare the services that they offer. This way you will be able to find out the most suited domain registrar services that meet your needs and budget.
Some of the popular domain registration services are: GoDaddy, HostGator, NameCheap, etc.
Steps to Buy a Domain Name
The following is the procedure that you need to undergo to buy a domain name from any popular domain registrar services. First, you need to have a suitable domain name for your blog in mind before you venture out to buy a domain name.
Open the web page of the domain registrar you like and type in the domain name you have opted in the register your domains option.
Next, you will have to choose the domain extension that you want to have like .com, .org, etc. The extension can be chosen from the drop menu.
Once done, press the search button. If the domain name you have given or the domain extension for the particular name already exists, then you will have to continue searching with different domain name and extensions till you find one that has not been taken so far.
In the search page, you will also get other extensions options for your particular domain name such as .net, .co, .au, .com, .us etc. It is left to you to choose the alternative domain extensions or change your domain name to get a particular extension.
Once you have found the right name and extension, click on add to cart.
If you want to get some discount when you buy a domain name, you need to search on the web for discount coupons for the domain registrar site.
Enter the suited coupon code you find online in the coupon code box in the checkout page and then click the checkout option.
You will now be asked to login to your account or to sign up for a new account.
Once you have created a new account, you will be taken to the billing section. Make the payment for your domain and complete the transaction to finish the buying process of your domain name.
After a few hours, your blog site with your chosen domain name will be available on the internet.
Buying a domain name and to start working on your blog is easy once you are aware of the process of buying a domain name. By going through the above article, you will not have any problems in buying a domain name for your niche blogs.