If you want to allow your child to have every opportunity to attain a good outcome, it is difficult to disagree with coding. Computer Programming is an excellent skill for any kid to develop and learn.
Some of the most influential and wealthiest people started learning to code at a very young age, and who would not want that opportunity of a lifetime for your kids? Choose the programming language base on your child's desire.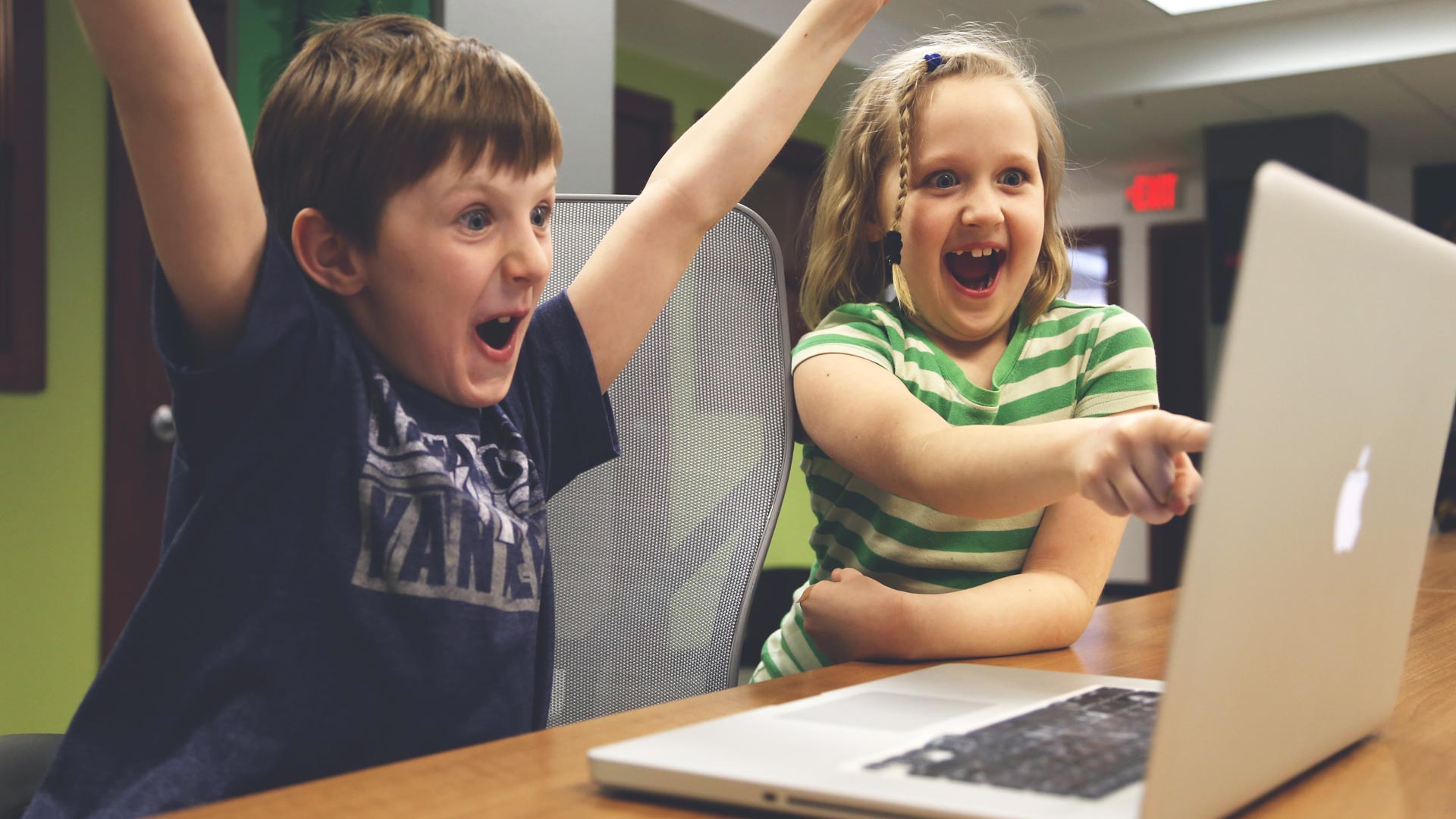 Programming is one of the most valuable and beneficial skills that your kid can learn in these modern times. Either for creating and building games or for career prospects. For a little help, listed below are six programming languages that teach kids how to code and believe me kids will love it.
#01. Scratch
Scratch is a free programming language and developed by the students of Massachusetts Institute of Technology (MIT). Enriched with the start-up tutorials, prosperous user society, and the educational program instructions for the parents.
This free programming language utilizes a building block visual interface to generate a more constructed experience for the children. You just have to pile as a group all the programming elements like the operators and actions.
A particular block has a structure that only matches with a suitable object. For example, the repeat loops block is like an oblique "U" to inform you that you need to place blocks between the beginning and the end of a loop.
Your kids can utilize Scratch to create games and animations by manipulating either the characters and images or by transferring new ones. The best thing about this free programming language is that you can use it without a connection to the internet.
By your kid's preference, they can share their work of art in the online community. Scratch is best for children ages from 8 to 16, and because it is free and well sustained, it is an excellent kid-appropriate programming language.
#02. Kodu
Kodu is a game programming application from Microsoft, and it is initially intended for the Xbox 360. The Xbox 360 is worth $4.99; however, it is free for the Windows version. The children can utilize this application to analyze and create games in the three-dimensional world.
Kodu's graphic interface is very captivating and appealing that brings a kid's creativity and imagination to its maximum potential. It authorizes your children to build, develop, program, and design their games.
Coding for kids using Kodu is comparable to an infinite virtual sandbox. Design and create any structure to build a world and a story, converting your vision and creativity into an actual video game.
Kodu's entire game mechanics are very simple and straightforward for children and excellent for those who have no knowledge and understanding of game design and programming. This programming application is an ideal pastime for kids to offer them an advantage in the modern world.
#03. Alice
Alice is free three-dimensional programming tool created to educate the notions and ideas of some object-oriented programming languages like Python and Java. It utilizes a drag-and-drop platform to build and develop animations and games by 3-D scenes and models.
Alice is an informative and academic language that lets the youth to create and develop impressive animations while they are learning. Different to other block-based coding program and applications, Alice stimulates learning through innovative exploration.
The kids can learn and hone their computational and logical thinking skills through Alice. Plus the basic principles of coding and the introduction to the various object-oriented programming languages.
#04. Blockly
Google has released an online game called Blockly built to capture the attention and engage kids in their initial efforts at computer programming. It is a web-based graphical programming setting. Blockly uses the same game interface as Scratch.
However, in Blockly you can gain codes in various programming languages. At present, Python, Dart, Lua, and JavaScript are the programming languages included in Blockly. It makes Blockly a visual editor instead of just being a kid-friendly programming language.
You can view the codes on the side while you stack blocks collectively, and you can change the programming languages instantly to distinguish the diversity of the syntax for the same program.
However, Blockly is not completely advance and refined just like Scratch, and there are not like plenty of tutorials available. But, this online programming application will surely have an excellent future ahead as a strong programming environment for all ages.
#05. Swift Playgrounds
Swift Playgrounds is a progressive and innovative application for iPad that makes the learning fun and interactive. Knowing coding is not necessary, so it is perfect for kids that are interested in programming.
Figure out the puzzles to master the fundamentals of utilizing Swift, then compete for all the series of challenges and accelerate to more developed and advanced playgrounds created by other prominent developers and Apple.
Learning how to code with Swift Playgrounds is extremely engaging. The application arrives with a full set of lessons which Apple thoroughly designed. Your children should know how to read the instructions and have perseverance for problem-solving.
The drag-and-drop code wipes out typos. However, Swift Playground does not utilize the interconnecting block mechanic. As soon as your child is competent and skilled in using Swift Playgrounds, they may begin developing and creating iOS applications in Swift.
#06. Twine
For children that are more involved in building and developing games, and conveying stories, Twine is perfect for you. It is a free storytelling application that does not require you to be knowledgeable about coding.
Instead of educating the kids how to program, Twine educates them how to construct and display non-linear stories and games. The stories are consist of pages images and texts, similar to websites.
Even though this application will not strictly teach children coding, but it does educate a lot of design and planning skills that are essential for game designers. Your kids can develop stories online and offline through the downloaded app.
With Twine, kids do not need to scribble any codes. But they can enhance their stories with conditional logic, variables, JavaScript, images, and CSS whenever they are ready. The children can publish their work anywhere they like.
Takeaway
Computer Programming or coding is an excellent ability for any kid to develop and learn. With the right and accurate tools, children can effortlessly create and develop their own stories, animations, and other interactive games. Coding is the future, so let your child learn and comprehend the basics of coding. Scratch, Alice, Kodu, Blockly, Swift Playgrounds, and Twine are some of the kid-friendly programming tools and languages your child can utilize.