Are you planning to expand your business? If yes, then you must know that by expanding your business, you should be ready to deal with more workloads than ever before. It is a fact that at initial stage, you aren't supposed to invest big money on hiring professionals. Now the question arises here then what should you do? Simple you must go with hiring virtual assistants.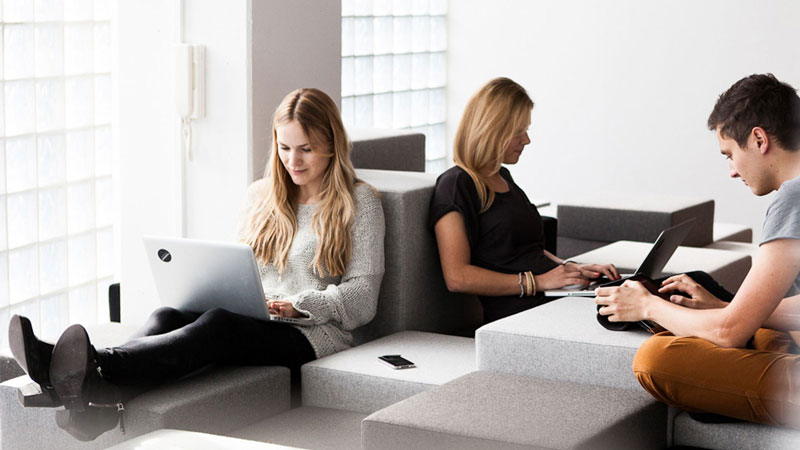 However, there're lots of options available to go with when it comes to hiring virtual assistants but hiring the right one is certainly the most significant task to complete. Therefore, if you are going to hire a virtual professional, you need to consider the following tips and ideas.
Conduct an interview
Hiring a virtual assistant is just like hiring a local candidate. Therefore, you must treat them as you treat regular or local candidates.
As already mentioned above, there are plenty of alternatives available to go with but the quality differs. Hence, it is highly recommended that before making a final decision, i.e. hiring a professional, you must conduct an interview session and check a few capable candidates.
Conducting an interview can help you knowing about the overall expertise, experience and qualification of a virtual assistant. This is the first step that you must follow. You aren't supposed to hire a person claiming to be a good office assistant available online even without taking his or her interview.
Language matters
It is another important point that you mustn't forget while looking for a virtual assistant. Make sure the person you are going to hire knows your language.
It means that if you are a native English speaker, you must hire a person who knows how to speak English. Make sure he has similar skills in writing too.
In case of hiring a person who doesn't know the native language, you may have to repent on your decision. It is a well-known fact that language is the first step towards effective communication. Therefore, you must first focus on determining this essential quality called language.
Experience and expertise
It is another important point that you mustn't forget while outsourcing a virtual professional for your company.
Make sure the person you hire should be well-versed in his profession, has adequate experience. If you hire a novice assistant for your organization, you may have to end up with frustrating results.
Therefore, it is highly suggested that you mustn't forget to determine the experience and expertise of a person you're going to hire as your assistant.
Time zone
If you have decided to hire a virtual assistant, it means that you want to cut down your budget. You want to save a good amount of money.
Without any doubt when it comes to outsourcing, Asian countries like India and the Philippines are the best option to go with.
However, you must first confirm whether your outsourced office assistant can work during your country's working hours or not.
Payment system
It is certainly the most essential point that you aren't supposed to underestimate while looking for a virtual assistant online.
Therefore, by hiring someone as a member of your team, you must clarify the mode of payment. For this, you need to understand the stated below points.
Remember, in third world countries, payment is mostly done on a monthly basis.
They are habitual to get paid a salary instead of project-based earnings.
You must clarify the method, whether you offer them payment on a working-hours basis or project basis, or simply on a monthly basis.
If you are an entrepreneur in the USA, you must make the payment in the local currency of your virtual assistant. This way, you could be able to save a good amount of money.
Check out their interest
If you enjoy your job, you are likely to be more productive.
Hence, you must ask your would-be virtual assistant regarding his or her interest. It is often seen that assigning a task that your employees love doing can enhance the overall productivity of your business. Considering interest also helps you assign the right task to the right candidate. This way, you could be able to use their creativity for the growth of your organization.
Ask their suggestions
This technique can be used even after you have hired a person. The main reason behind it is that when you ask your virtual assistant regarding his or her suggestions on a certain matter, he or she will feel special. Thus, your virtual office assistant will perform the task beyond his or her set limit.
Conclusion
A virtual assistant can change your life, giving you back your day so you can work on the tasks that will take your business to incredible new places.
However, if you think you can simply hire any ol' virtual assistant and improve your business, you are naive. Instead, get prepared, take the role seriously, build solid systems, create in-depth training, and hire only the best.
Do you have any other suggestions for hiring virtual assistants?
Leave them in the comments section.