The success of your business is your top priority as an entrepreneur.
You are always trying unique ways to set yourself apart from the competition and establish a name for yourself in your field.
Utilizing your creativity to its full potential is one of the best ways to accomplish this.
Creativity can be the secret ingredient to seizing new opportunities, attracting new clients, and boosting your company's profits in today's fast-paced and dynamic business environment. However, generating original, cutting-edge ideas to advance your company is not always simple. We've put together a list of some of the best creative strategies and tactics you can employ to grow your company.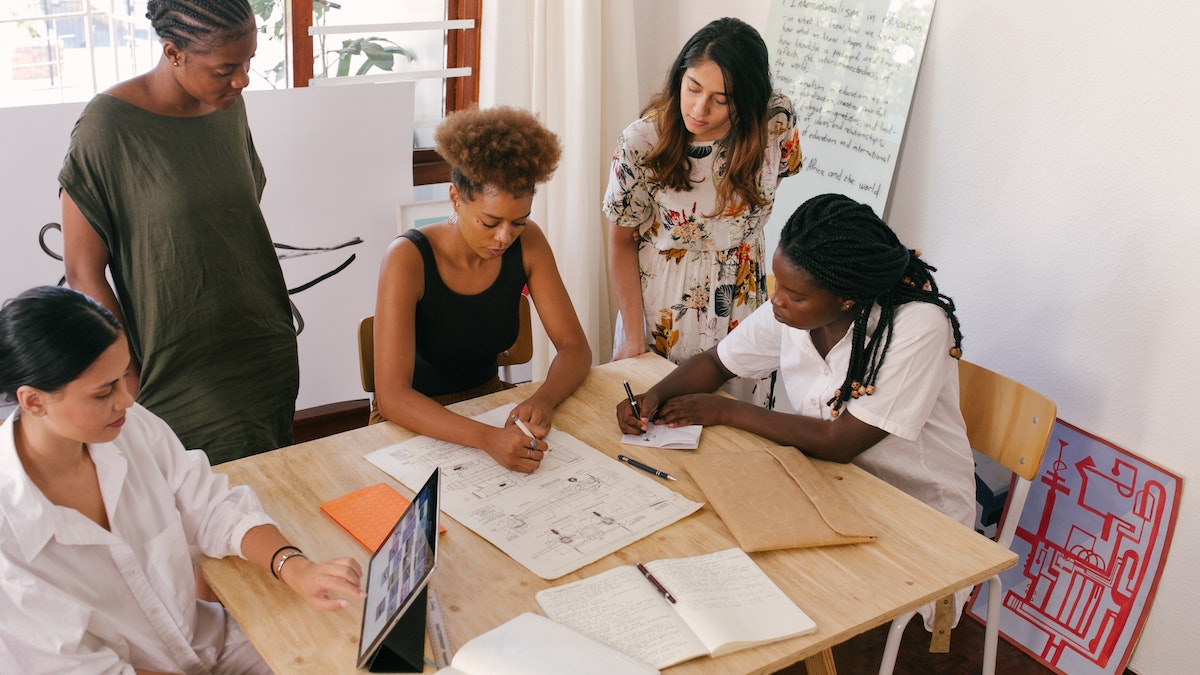 So read on to learn the power of creativity if you're ready to grow your company.
1. Conduct brainstorming sessions.
You have goals, but how will you achieve them? Before you do anything, it is essential to plan for success. The first step for planning is to brainstorm ideas. You should schedule brainstorming sessions every day with your team. Take aside an hour to conduct sessions to come up with new ideas and ways to set your company up for success. Encourage your team to participate. Don't be afraid to think outside the box.
Brainstorming requires active problem-solving skills and is a valuable resource for your team. If you want to enhance your problem-solving skills, encourage your team to enroll in a design thinking certificate program to discover more innovative ideas. Through this program, your team will drive innovation and embrace new perspectives about the company's goals.
2. Hire the best team.
If you ask successful entrepreneurs or business owners about their success, hiring the best team will be at the top of the list. Business owners and entrepreneurs know how to surround themselves with intelligent individuals. If you want your business to flourish, hire capable individuals and build a team that can bring value to the company.
You can only achieve this by recruiting and hiring the right people.
Surround yourself with professionals in the fields where you are not an expert, according to your budget and demand. Request their opinions and feedback. Involve them in decisions that directly impact the company's growth. Hiring the right people is an investment. Take advantage of it and treat it accordingly.
3. Research your competition.
It's common knowledge that competition breeds the best results. However, most business owners often overlook the importance of research for competing. Do not make this rookie mistake, and research your competitors. You might be able to adopt some of what they're doing successfully in your own company to increase profits.
Using competitive analysis, you can research the competitor's products and marketing strategy. It might allow you to identify gaps or issues your company can address. You can use this process to set benchmarks and determine the brand voice you'll need to achieve your business objectives.
4. Identify your target customers.
If you don't know who your target audience is and what they want, you won't be able to offer products that can solve their problem.
Before you start making products or offering services, it is better to determine your potential customers. Create customer personas based on demographics, behaviors, motivations, and goals. You can do this by closely examining your existing customer base and research. It can help you understand your customer's perspectives and learn more about the information they are interested in, how and when they consume it, and what motivates them to buy your products or services.
When you have a solid grasp of your customer personas—and bear in mind that you might have more than one—you'll want to ensure your marketing strategy is appropriately aligned. For instance, if the price is their primary concern, consider ways to market competitive pricing more aggressively or develop a customer loyalty program that offers discounted prices in exchange for a minimum number of purchases.
5. Be adaptable in your business.
What is the common trait among all successful businesses? They have the ability to quickly adapt to the times and market conditions. Since change is inevitable and something you can't control, you must adapt if you want your company to flourish. Flexibility is crucial whether you need to adapt to changing marketing trends or incorporate technology.
And being adaptable isn't just helpful when changing your products or marketing. Your client's expectations and demands will also evolve. Communications with customers will change. You may find it more comfortable to continue doing what you've always done and request change from others. However, that strategy might hinder your chances of success.
6. Prepare to make sacrifices.
Although initiating a business demands much effort, your work doesn't end once you start it. To succeed, you frequently need to put in more time than you would if you were working for someone else, which might entail sacrificing quality time with loved ones.
It may be true for those who are dedicated to making their business successful that there are no weekends or holidays for business owners. It might entail less time spent engaging in leisurely pursuits and spending time with loved ones. Rest assured, though, that once you see the results of your labor, the sacrifice will be worthwhile.
7. Provide exceptional customer service.
Do you know that 90% of Americans consider customer service when deciding whether or not to do business with a company? Focusing on offering top-notch customer service is another excellent way to expand your business. When you go above and beyond for customers, they are more likely to tell others about your business.
While customer service has always been an essential aspect of any business, it may currently be a top priority. The number of companies has never been higher, so it stands to reason that to be successful, everyone must excel. Happy, loyal customers who stay loyal to you are made possible by excellent customer service. Additionally, as social media platforms have become the norm, any negative review can mean the end of your business. Customers will no doubt support you if you always do your best.
Conclusion.
Like every business owner, you would like to see your business grow and expand beyond your imagination. While some succeed, others fail to do so. What makes the difference is how you approach achieving your objectives. Some of the best strategies for expanding a business include the suggestions listed above. You'll be well on your way to growing your company if you make the necessary plans, prepare for success, maintain discipline, and dare to persevere when things are difficult.