A number of new mobile apps pop up every day.
Be it iOS or Android, the sheer number of apps available to the public keeps increasing. Games, fitness apps, entertainment, business; it seems that there's an app for every aspect of our lives.
Mobile apps have changed our lives by allowing us to keep up with our errands and schedules.
Cooking has now become easier than ever, with millions of recipes available with a single tap.
Travelling is stress-free with apps like Airbnb, which let you book a room without the hassle.
You can read books, watch movies and TV shows — all on just one device.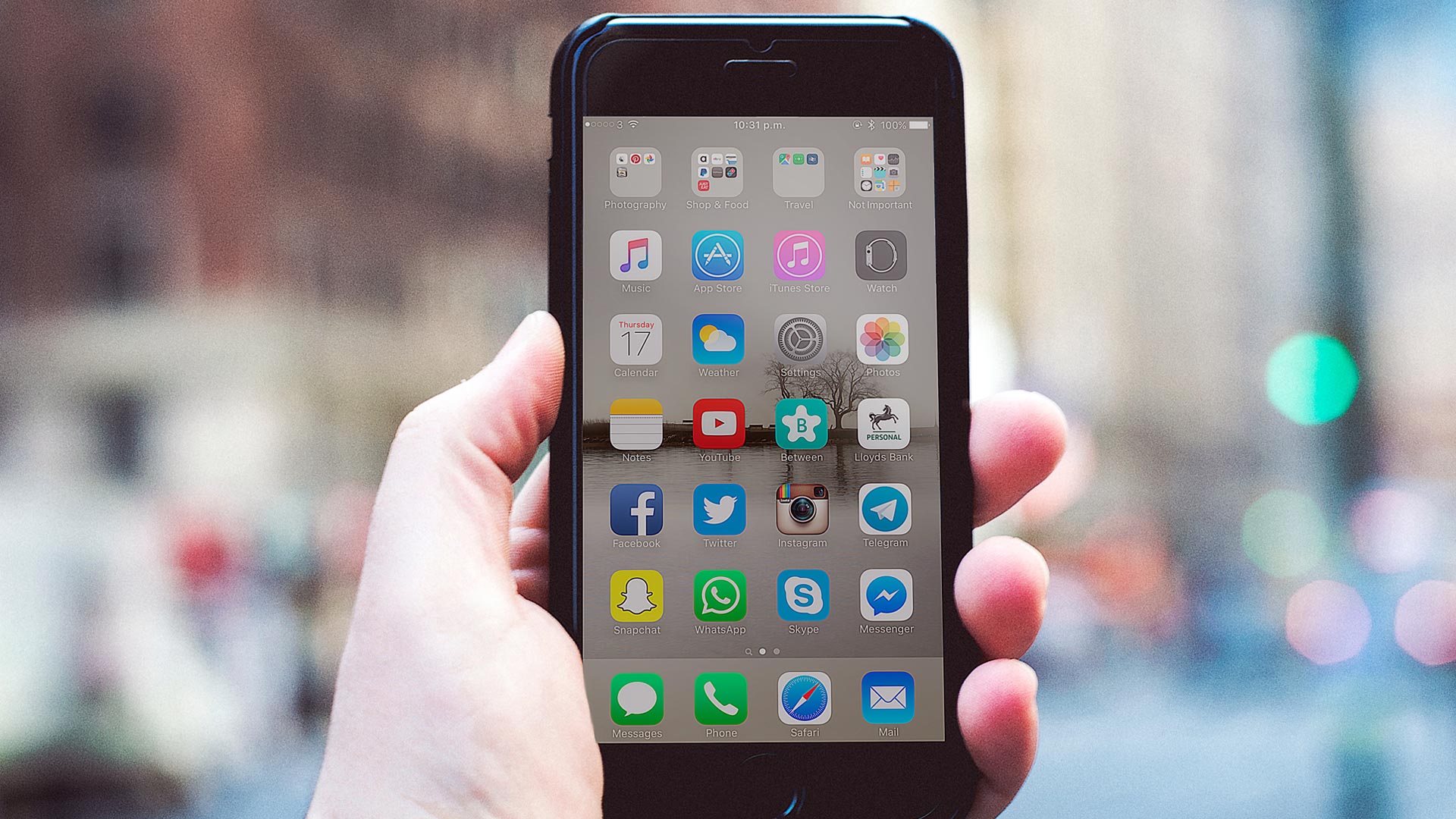 But how many of these apps are actually worth downloading? Can these millions of apps serve a purpose other than our entertainment? Can they allow us to help others? Can mobile apps help us change the world? The answer is yes. Mobile app developers have made it easy for us to enrich the lives of others.
Mentioned ahead is a comprehensive list of apps that are changing the world for the better:
01. Tree Planet 3.
Tree Planet 3 is a game that lets you take care of a virtual tree, while the brains behind the game plant real trees. In the last 4 years, Tree Planet has built more than 75 forests in 10 different countries, and planted 500,000 real trees. The instructions are in Korean, however, the gameplay is easy to use. It is available on Android. The app works well as a CSR initiative and doubles as a marketing campaign for donations to the parent company.
02. Acts of Kindness.
The Acts of Kindness app takes doing good deeds one step forward. The app suggests small 'acts of kindness' that you can do every day to help someone in need and make a positive difference.
The app also allows donating to various charities directly through their websites. Find a charity you like or an 'act of kindness' you prefer, then share it with friends and followers via Twitter. However, this app is only available for iOS devices.
Acts of Kindness can also be a social media game, where you and your friends can compete against each other by doing 'acts of kindness'.
03. FoodCircles.
Much like Groupon, FoodCircles lets you buy specific dishes at a discounted price. However, each purchase allows a minimum donation of $1 to provide food for children. While the app is currently functional only in Michigan, USA, the donations provide full meals and even days' worth of food for poverty-stricken children nearby.
This offers a great opportunity for restaurants in Michigan to do some good, and get some publicity. FoodCircles lets restaurants advertise themselves on the app and customers can buy meals at discounted prices.
This increases recall for customers, as they tend to remember discounts.
04. See, Click, and Fix.
SeeClickFix is a one-of-its-kind mobile platform for improving towns, cities and making the world a better place. The app allows you to take pictures of potholes, broken drains, overflowing garbage bins and more with geolocation tags and submit to the relevant authorities.
SeeClickFix notifies local governments and others who can resolve the problem. The app works with many municipal, state and county partners in the USA; it is available for both iOS and Android.
05. Donate a Photo.
Johnson & Johnson have come up with a photo-sharing app for iPhone and Android which allows users to do good by simply uploading and sharing a photo. For each picture, Johnson & Johnson will donate $1 to your chosen nonprofit or charitable organization. However, the number of uploads is limited to 1 per day. Various charitable organizations can sign up and promote themselves on this app to earn donations for their causes.
So, the next time you click a selfie or take a picture of your plate, be sure to upload it to 'Donate a Photo' and help others around you. The app can be downloaded for iOS here.
06. Prompt.
Memory loss can be scary and as we age, it becomes more of a reality. Prompt is a smart memory app that allows you to store various reminders and details. It stores short summaries of your relationships with people and places you have been to with them. Add pictures with captions, share your account with people you trust, and even ask prompt questions to find something you've forgotten.
So, whether you're dealing with dementia, Alzheimer's, Parkinson's or any other memory related problem, Prompt helps you prepare for each day. Hospitals and care centers can use this app to help their patients, and so can caregivers at home.
07. Volunteer Match.
Like the name indicates, VolunteerMatch is an app that shows you nearby volunteer opportunities, based on your location. Much like its website, VolunteerMatch's app connects potential volunteers with local charitable organizations and opportunities. The app works with a variety of nonprofit and charitable organizations including Animal care, Hunger, Education and Literacy, Disaster Relief and LGBT. This initiative has helped a massive 98,000 nonprofit organizations recruit volunteers since 1998. The app is a valuable resource for NGOs, as they can easily market themselves and get volunteers.
08. Charity Miles.
Charity Miles is another great initiative. The app uses your smartphone's sensors and measures how long you walk, run, ride a bike or perform any activity of your choice. These actions allow you to earn money from Charity Miles' corporate sponsors and donate them to the charity of your choice.
Available for both iPhone and Android, Charity Miles focuses on philanthropy with an additional fitness element. This app can also be a great way for charities to advertise and promote themselves.
09. iRecycle.
With the motive to keep the Earth clean and green, iRecycle tells you how and where to recycle anything. Whether you are on the go or at home, iRecycle shows you where to provide access to more than 1,500,000 ways to recycle over 350 materials. The app is available for Android and can be downloaded here.
10. Feedie
Feedie takes #foodporn to newer heights. Every food photo taken at a participating restaurant turns into food for kids in rural South Africa. Sharing the food photo via social media allows 25 cents to be donated to the app's parent company, The Lunchbox Fund. This company provides meals to underprivileged kids in South Africa. The app is currently available for Android and iOS. Feedie also doubles as a marketing campaign for The Lunchbox Fund.
Apps and their impact on marketing.
The main reason apps are coming to the forefront of the marketing community is because of all the consumer-related data that becomes available with their use.
For example, when a person logs on to Facebook and posts a picture; Facebook receives data about who posted the picture, their age (thanks to the Facebook profile) where they went (thanks to geotagging), who they were with and what they did (e.g., had dinner, went rock-climbing, visited a spa, etc.).
All of this data helps marketers target Facebook ads to the right audience who is most likely to click on them.
In a survey by Flurry in 2015, it was found that up to 90% of online users were using mobile apps as opposed to mobile websites. This means that the majority of the online audience can be captured via a comprehensive mobile marketing strategy.
Mobile apps are changing the face of digital marketing for the better. They have made both personal and professional lives easier. They enable business owners to run their businesses while on the go.
Sending emails, searching for information and online shopping was never easier. Google Analytics lets you keep track of all your data, allowing you to create better PPC campaigns. Hootsuite allows you to reach your social media audience in the most effective way while keeping track of posts and user comments.
Flipboard and Pinterest keep you on your toes and provide inspiration. Collaborative apps like Trello, Slack, and Workplace by Facebook help you keep a tab on your company's tasks. Evernote keeps you organized. Dropbox allows cloud storage. Mail Chimp automates email marketing and so on.
The world of mobile apps is always changing and as a marketer, you must evolve with time. And that's how you can take advantage of these apps to the fullest.
Conclusion
These were just some of the many apps that are helping people like us change the world for the better. These apps bring a sense of community and make it easier for us to reach out to those who need support.
It's really the small things that matter. Change begins when you take the first step. Providing someone with lunch, building a home, planting a tree, or helping as a volunteer are all the different ways we can make a difference.
Alternatively, if you want to design an app that contributes to the world in some way, we recommend you utilize the services of developers to avoid spam and create a top ranking app.