After the growth of online shopping all around the globe, eCommerce has expanded rapidly into every aspect of life. This expansion is followed by huge investments in this industry and business websites are greatly increasing by every year. It's not a secret that launching a website is not an easy task – one must overcome the challenges of complicated Linux or Windows hosting VPS management and security. SSL (technically it's TLS today) – it's a distinct and safer protocol that encrypts the data over the internet. To get a better point of view, let's discuss the details.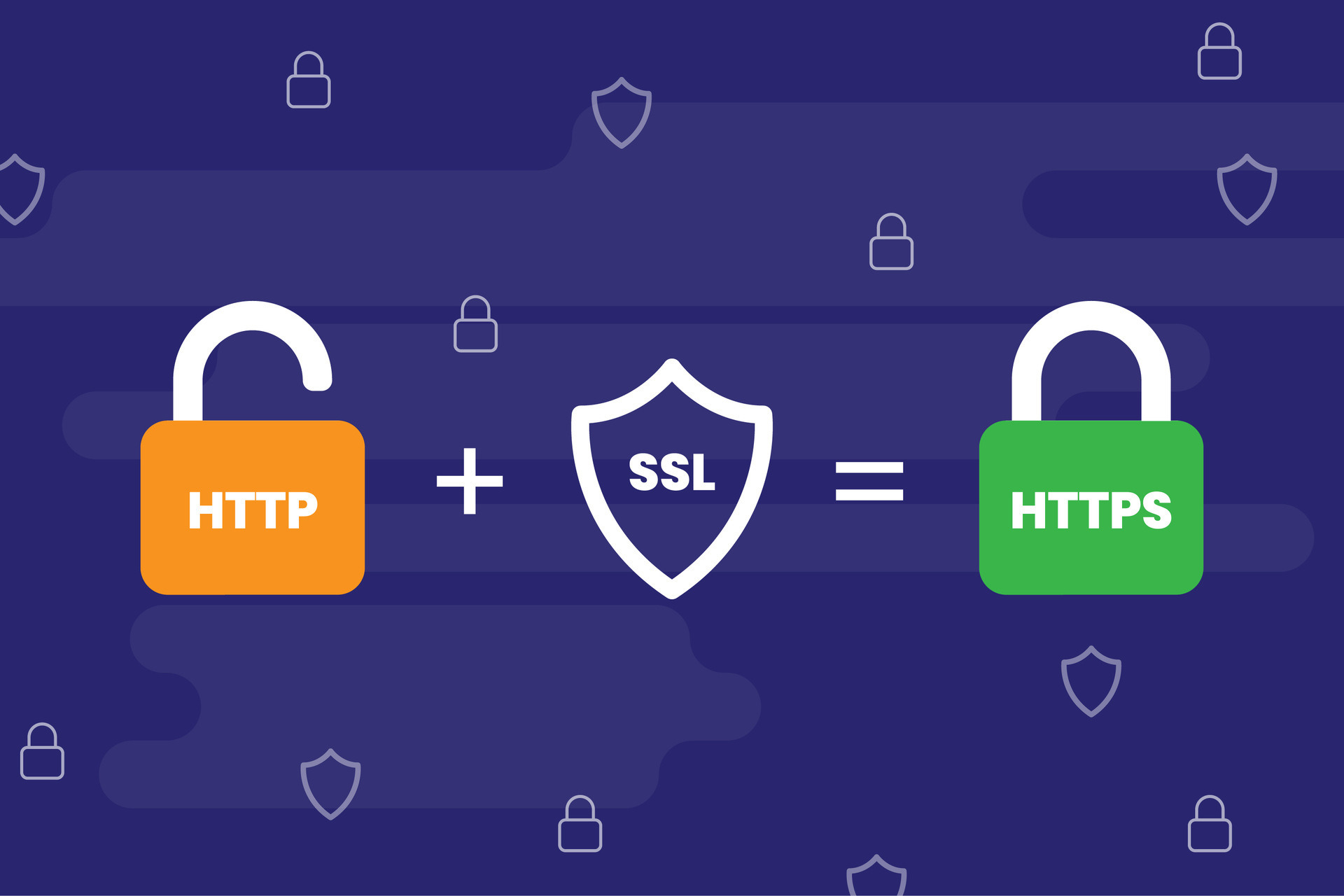 VPS and eCommerce.
Even though there are many ways to host a website, the benefits of a VPS makes it one of the best options. The main reasons behind it:
Stability: The possibility of resource interruptions is far less because of virtually divided and dedicated resources for an ecommerce site.
Isolated Environment: The worries about other users on one's web host's services are senseless. The physical server running your virtual machine always works without any issues even when other's virtual machines crash.
Speed: CPU and RAM will be always available to your server's operations, thus providing fast load speeds. In virtual machines you are dedicated to a fixed virtual hardware.
Root Access: The opening to root access to a Linux or Windows hosting VPS server.
Considering all the advantages, VPS for e-commerce is a very good choice if stability, guaranteed speed, root access, and isolated environment are the top priorities.
How does eCommerce work?
SSL certificate works like a border crossing when another server creates a connection with the e-commerce store. After the other server receives a request, an e-commerce website sends a copy of SSL to the server and demonstrates that everything is in order.
When the examination is passed, the server determines if it's valid, and if it is, sends a message to the e-commerce web. Finally, the encrypted data of SSL is transferred and the session starts. This long process can raise questions about the necessity of SSL in, for instance, Windows hosting VPS. But all can be explained.
The benefits of SSL.
The benefits of SSL certificates can best explain, why is it important for an e-commerce business to install one.
These advantages are:
The trust of the customer,
Increased rankings,
Shopping ads,
Information security.
The first and the most significant factor of a successful e-commerce website is visitors (customers). To gain their trust, SSL plays a big role. Recent years have demonstrated an increase in internet hacking accidents, therefore, online visitors are more careful and cautious when purchasing online.
Premium SSL certificate indicates the highest level of protection, so more customers will tend to buy from the website.
It's a fact that Google uses HTTPS in it's ranking signals, so the SSL certificate will boost the website ranking in the Google search engine. After you ensure speed and other significant factors for excellent customer experience in Windows hosting VPS (or Linux), the time to run shopping ads on Google or Bing has come.
The problem is: without SSL a website is not allowed to advertise on Google and the browser hints user that the website is unsecured.
Finally, data confidentiality makes sure that the visitor's information is unreachable and encrypted, again providing trust to the customers.
3 different types of SSL.
Websites are welcome to choose from three different types of SSL certificates. These are:
Domain validation,
Organization validation,
Extended validation.
Domain Validation SSL is the simplest one; all one needs is to prove the ownership of the domain. Even though it's simple, quick (obtained in just a few minutes or instantly) and the cheapest one, domain validations provide the lowest level of security for Windows hosting and Linux ecommerce sites.
Organization Validation SSL is more advanced because first the website is investigated. Of course, it is a more expensive SSL certificate and the approval takes at least a few workdays. Finally, it's more secure as visitors see the information of the VPS site runner.
Extended Validation SSL belongs to the strictest approval process. A thorough investigation is performed – CA (Certificate Authority) searches for the organization's existence proof, legal status, identity and even more. The approval is granted after one or two weeks and the price is the biggest among the three. Therefore, the certificate ensures the highest level of security.
Providing trust is essential when running a business on the online market as there are many hackers and other threats that can steal personal data.
No matter if it is Windows hosting or Linux, SSL certificates are highly recommended to gain customer's trust and be acknowledged by Google.
Surely, it's better with than without one if you care for your business.