Achieving a profitable margin on complex configurable products can be challenging. From a technical standpoint, millions of potential configurations need to be considered when creating a quote and that is where CPQ (Configure-Price-Quote) system enters.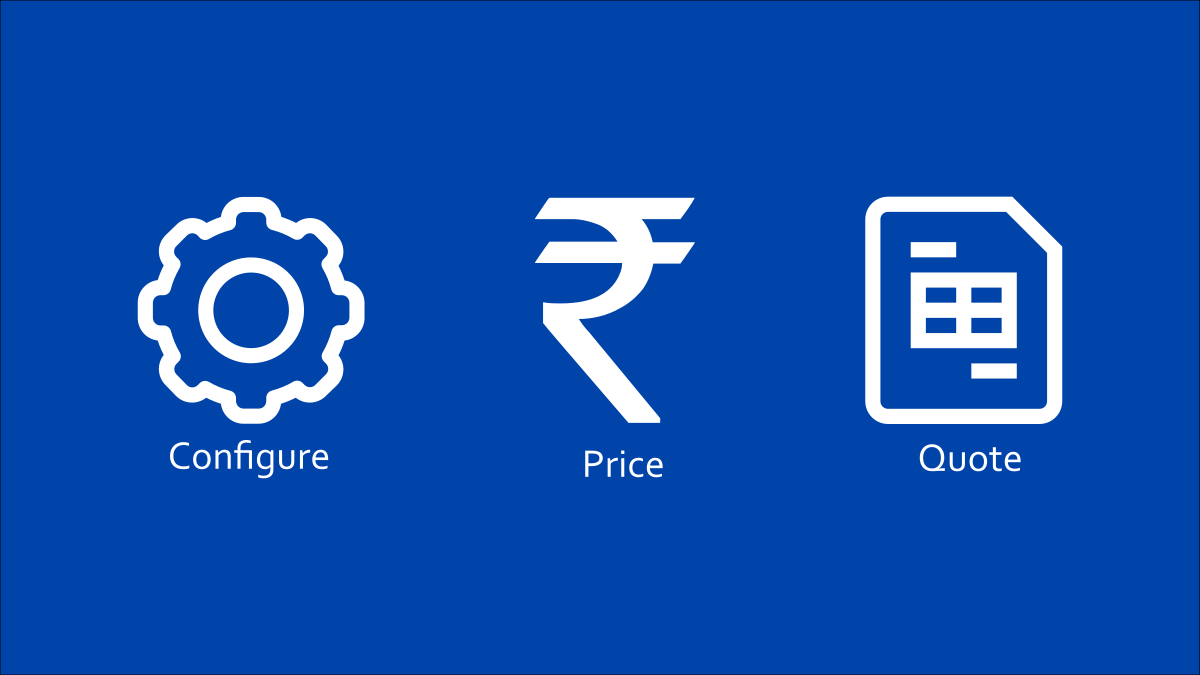 A CPQ system provides accuracy that helps businesses serve their customers well. This also reduces back-and-forth conversations that can take up valuable sales time.
Product configuration.
CPQ software helps companies serve customers by giving them the options they want while staying profitable. For example, a Starbucks app lets you customize your drink by selecting different sizes and add-ons (configuring), it then uses an algorithm to determine the price of the new order, and then it creates a quote for you, including the price, location, and time you can expect your drink to be ready if you proceed with the transaction (quoting).
A CPQ solution automates this process, giving your team more time to connect with customers and prospects. It also ensures that all quotes are accurate and up-to-date. This eliminates the need to manually update spreadsheets, reducing errors and saving valuable time that could be better spent on other sales activities.
While a CPQ system offers many benefits, it's important to note that they're not magic. They're complex pieces of software that work with your internal systems and data. They're not an end-all to your business's sales processes and should be considered something other than a standalone tool.
CPQ solutions are most useful for businesses that sell complicated configurable products with many possible combinations. Even a seasoned salesperson can only memorize part of the catalog of options and the relationships between them. Hence, a CPQ solution simplifies this process by codifying and standardizing configuration rules. It can also use 3D and 2D visualizations to show clients what their configured product will look like, which increases sales.
Pricing.
The CPQ software analyzes each custom order configuration, determines the best price for that specific product, and provides the customer with a quote. It is designed to efficiently give choices to customers without introducing errors (such as eliminating valid options) or creating unprofitable configurations.
Many industries benefit from deploying a CPQ Configurator, including technology providers and fashion and apparel companies. Technology providers, in particular, deal with a high amount of variation in their products (electronic components, instruments, machines, etc).
With a CPQ tool, the pricing database for each product is updated as the customer configures the product and selects add-ons and upgrades. This saves time and ensures that quotes are accurate and complete. This also reduces the back-and-forth between sales and the customer, making closing the deal easier and increasing revenue.
Fashion and apparel companies also benefit from a CPQ Configurator because they sell customizable products. These configurators allow customers to choose their products' color, style, and size. The configurators instantly display the results of their selections in a virtual 2D or 3D space, resulting in a quick and easy digital experience for both sales representatives and customers. These CPQ Configurators also help reduce friction in the buying process by minimizing the need for manual quoting and pricing calculations. Lastly, CPQ Configurators also collect data on the options that customers did or did not select, which can be valuable information for future improvement and research.
Sales.
CPQ software allows sales teams to build products up front and communicate designs to engineering, marketing, and manufacturing in a common language. This eliminates communication breakdowns and back-and-forths that can cause costly production delays. It also helps reduce product returns and chargebacks.
Using a CPQ configurator reduces quoting time by automatically computing pricing for billions of product combinations as a customer configures their order. This speeds up quoting and enables your team to provide instant customer quotes. Using a CPQ solution also prevents many errors that could otherwise cause sales to deliver non-viable products to customers. Logic and rules built into the CPQ process ensure that a configured product is technically and financially feasible.
Once customers are satisfied with their order, salespersons can quickly generate a quote document containing pricing and details for the specific product they want. These documents are ready for customer delivery and can be customized with branding, formats, tailored cover letters, and terms and conditions.
CPQ software can also collect data on options the customer considered but never pursued, providing valuable insights to improve future design and product development efforts. This can increase upselling opportunities as well. In addition, a CPQ solution can send the detailed Bill of Materials (BOM) from the generated quote directly to integrated ERP and CRM systems without re-entering data or requiring human intervention.
Customer relationship management.
As one-size-fits-all products become a thing of the past, it's more common for sales teams to offer highly personalized solutions. This is great for buyers but can complicate pricing – especially in B2B.
One of the benefits of CPQ software is that it helps businesses automate many of these processes. As a result, it allows for more accurate product configuration and pricing, ultimately leading to higher sales.
When configuring complex products, it takes a lot of work for human beings to keep track of all the available options, their relationships, and price points. CPQ Configurator software uses a set of rules to automatically select the best options for each unique combination and produce an accurate quote for the customer.
The streamlined process can cut product configuration time from days or weeks to just minutes, reducing the risk of errors that could derail a deal. Using a configurator also makes it easier for sales teams to collaborate on quotes in parallel and expedites the delivery of proposals to customers.
With a CPQ solution, companies can use rules to manage pricing and upsells. For example, they can enforce pricing policies that limit margin erosion and rogue discounting and add discount approval workflows to control over-promotions. They can even create upsells and cross-sells tailored to specific buyer personas.