There's one easy way to improve the quality of your photos and videos. It's all about your lighting. While natural lighting is great, it's difficult to control and can limit your filming time.
A ring light is a game changer for your filming and photography, putting you in control. Whether you're a streamer or an Instagram enthusiast, you need to think about light for video shooting.
We're sharing everything that you need to know about ring lights and how to use them. By using a selfie ring light with a tripod stand, you can take your social media content to the next level.
What is a ring light?
A ring light is a multi-functional tool that helps photographers and videographers illuminate their subjects.
Lighting is a key aspect of any visual medium. Without the right lighting, photos can't be difficult to see clearly, and video quality can be unwatchable.
A ring light is something that everyone, from professional photographers to everyday selfie-takers.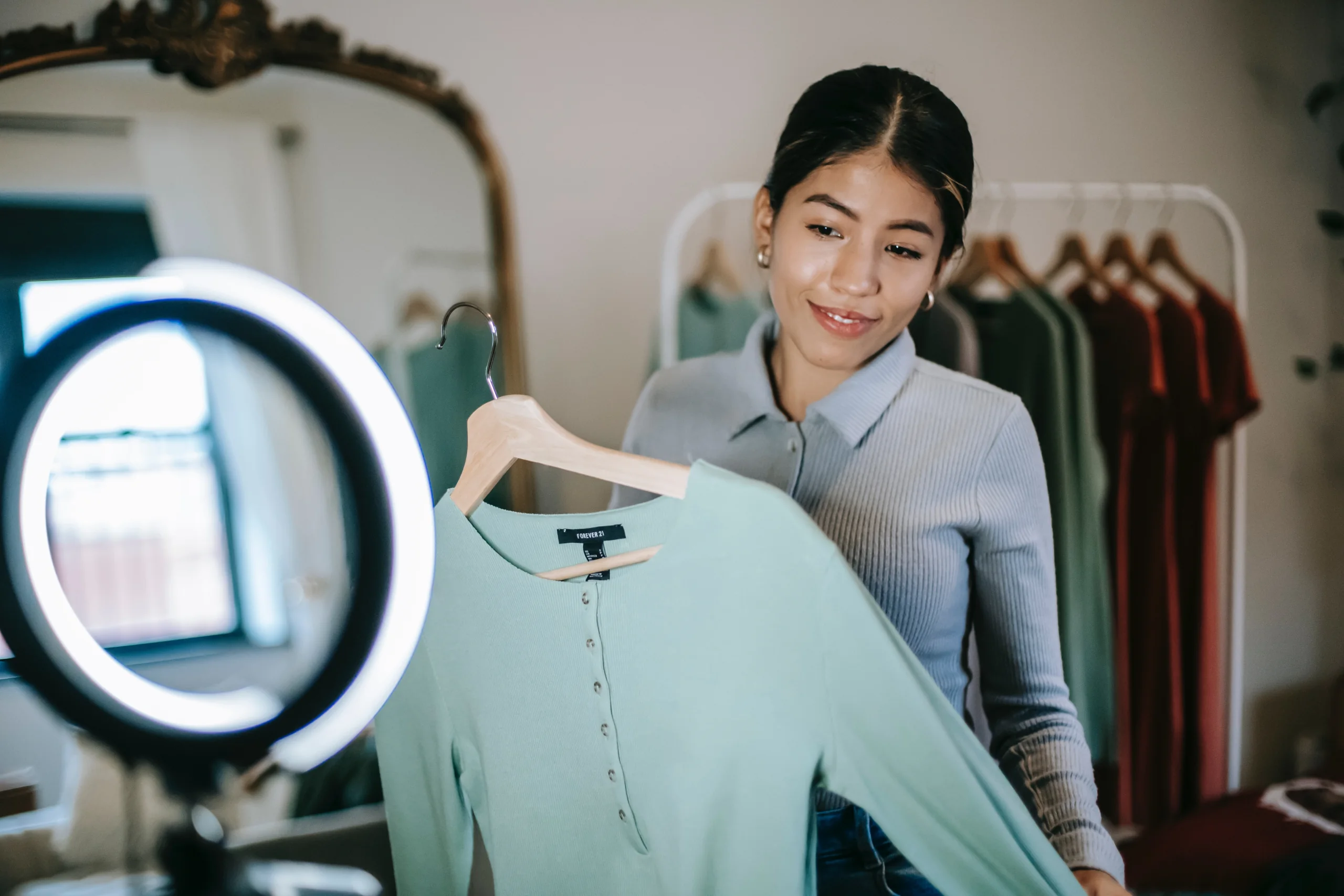 Most ring lights work using a singular fluorescent bulb or LED lights that create a circular shape. Ring lights were first produced for dental and medical work, illuminating a subject area to make it easier for professionals to work. Over the years, they've become the go-to source for light for video shooting and photography.
What can you use a ring light for?
You can use a ring light to ensure you get perfectly balanced lighting for your photos and video. With a ring light, you don't have to rely on natural lighting or harsh overhead lighting that can leave you looking washed out.
Adding a selfie ring light with tripod stand to your kit can turn your smartphone into a professional camera. If you're taking selfies or photographs, your ring light can create color effects and bring your images to life.
Ring lights are essential for any video production, helping to brighten your subject and give you a professional look. Softboxes and sidelights are typically used for advertising campaigns, but a ring light will create the same effect without breaking the bank.
As a multitasking tool, you can use a selfie ring light with a tripod stand to upgrade your vanity setup for applying your makeup. Most of the ring lights you'll see on the market offer a 'daylight' feature that is ideal for makeup application.
How to use a ring light for photographs?
If you've ever taken a selfie on a smartphone, you'll know that lighting makes a major impact on your photo quality. A ring light will upgrade your photo quality and give you a pristine and professional look. Your ring light produces soft light directly on the subject while helping to minimize the shadows in your shot.
The best way to use a ring light for photographs is to place the camera lens at the center of the ring light. Having your ring light in the center means that the light is evenly distributed. An LED light will give you a soft effect, with dimmable lights giving you control over your finished product.
Ring lights are ideal for using for macrophotography for close-up pictures on smaller subjects. It's also the perfect way to achieve high-quality close-up photos of highly detailed items, like makeup products or food. Ring lights are commonly used for selfies, helping transform your picture and making photo editing easier.
How to use a ring light for videos?
Whether you're live-streaming your gameplay or recording footage direct to the camera, a ring light can help you achieve an even lighting setup. When videos are captured in low light, it can make them difficult to watch and hard for the viewer to make out small details. Adding a ring light to your camera or smartphone will allow you to film at all times of the day without relying on natural lighting.
You can get the best light for video shooting with a ring light as it brightens your features and gives you a clean and fresh look. Using a selfie ring light with a tripod stand means that you can set up your camera and ring light together in any location to achieve your ideal angle. You can change up your setup for either portrait or wide-angle shots.
When you're filming, you want to make sure that you're shooting from the right distance. The light will appear harsher against your skin if you're too close, or it may look too bright. A dimmable ring light is an easy solution, but you'll want to avoid blinding yourself with your ring light. It's a good idea to do a test run before filming with your new ring light.
What to look for when buying a right light?
When you're shopping for a ring light, it's worth considering what you need it for. Whether you want to upgrade your selfie skills or create a professional YouTube setup, a ring light is a must-have tool.
The best option is a selfie ring light with a tripod stand. With this innovative tool, you don't need to worry about holding your phone, and you'll have more freedom with your photography. A tripod stand is a must-have for shooting video to give you stable and high-quality footage for streaming or uploading.
If you want a multi-tasking ring light, look for an option that includes a rotational smartphone holder and differing lighting settings. Dimmable lights allow you to achieve a custom setting that works for any environment, whether you're indoors or outdoors. Most people use their phone with a ring light, but you'll want to consider your options if you plan on using an iPad or tablet.
You'll also want to consider the power supply for your ring light. USB options are ideal for taking on the go and mean you don't have to worry about recharging your ring light.
Without a ring light, you're shooting in the dark. A selfie ring light with tripod stand is an affordable and easy way to upgrade your photography setup and upgrade the quality of your content.