Technology has reshaped many industries in the last couple of decades. But it has also made a significant impact on the human resources industry.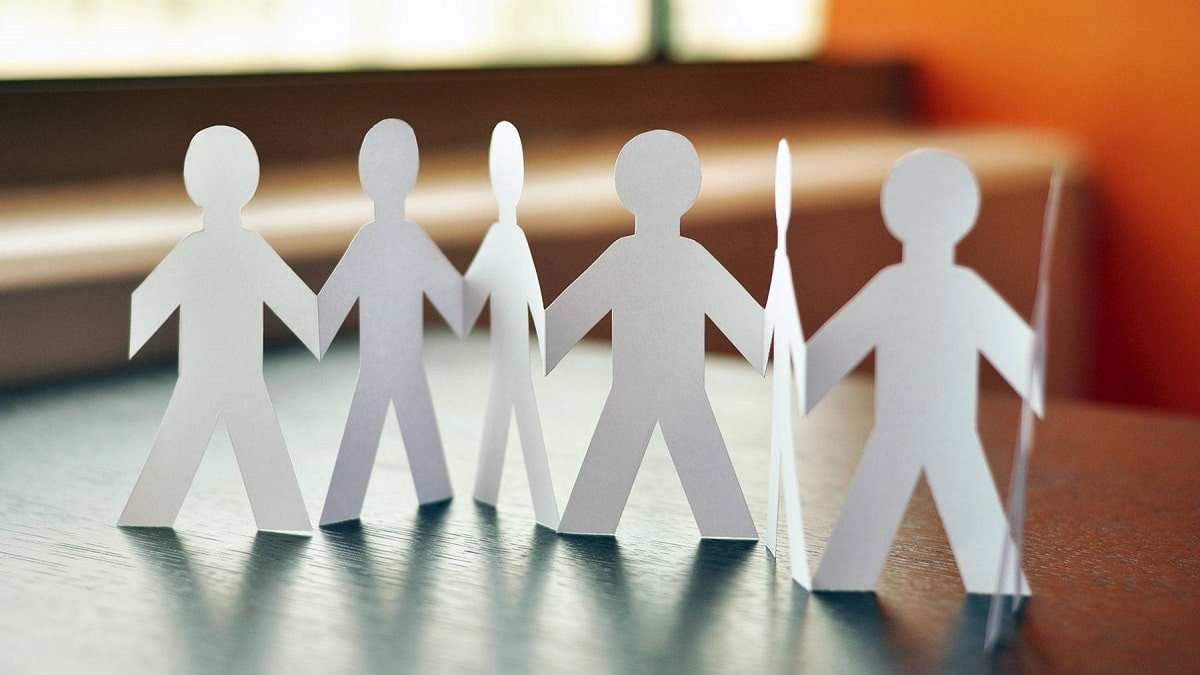 With emerging technologies like AI, ML, RPA, and others, HR teams are now redefining fundamental processes such as recruitment, talent management, compliance, payroll, etc.
Security.
Why is human capital management important? Whether your human capital management (HCM) department is focused on recruiting, training, employee engagement, or performance management, HR technology can be leveraged to optimize the performance of each of these areas. Organizations can streamline these functions using technology to improve and automate processes, freeing HR employees for more strategic tasks.
Security is an essential consideration in human capital management and an integral part of any business's overall cybersecurity strategy. However, ensuring that your company's security policies are well-documented, communicated to all employees, and enforced consistently requires much work and buy-in from senior leadership.
Creating and implementing an organization's cybersecurity training program is essential to achieving this success. While IT has traditionally made these programs, it's becoming clear that HR can also play a role in helping to train employees on best practices for protecting against cyber threats.
While some HR professionals still rely on personal assessments and apparent standards for evaluating employee performance, technology can help free these workers from time-consuming but crucial tasks. For example, implementing a centralized data warehouse for HR files is a great way to ensure that critical information is always available.
With the rise of mobile and cloud capabilities, HR teams can now share and discuss important information with their colleagues in real time. Moreover, with the right technology, HR can monitor the entire workforce and ensure all members are engaged with the organization's goals.
Automation.
Automation is the ability to automate or control a process by using technology. It involves many technologies, including robotics and expert systems, telemetry and communications, electro-optics, Cybersecurity, process measurement and control, sensors, wireless applications, and many more.
The role of automation is to help an organization streamline and optimize the performance of its people, processes, and systems. This includes automating core HR processes, which include recruiting and onboarding, compensation, learning and development, and succession planning.
Streamlining these processes with integrated cloud-based HCM software supports self-service, real-time access to a single source of HR data, compliance with data privacy mandates, and more. Moreover, it provides strategic workforce management capabilities, such as reporting and analytics, that allow business leaders to measure the impact of human capital investments.
When menial tasks like filling out W-2 forms clog up time that could be used for more valuable work, productivity can suffer. Industries recognize this and are leveraging automation to eliminate routine, repetitive tasks from workflows. Automation is a great way to increase employee engagement and productivity. It also improves customer service by reducing the time it takes to resolve an issue. This IT automation can even help new hires get up to speed and reduce churn.
Collaboration.
In addition to enhancing the efficiency of business processes, the collaboration also plays a vital role in employee satisfaction. It improves team performance by channeling disparate skill sets into well-aligned teams that work efficiently to achieve common goals.
As companies constantly change, the need for effective collaboration is growing, especially in an era where workers often work remotely from different locations.
Collaboration can create bonds between teams and facilitate communication across departments. This can boost employee engagement and encourage employees to develop and grow with the company.
Human capital management is critical to the overall business process. It provides a comprehensive strategy to find, hire and train employees to meet organizational goals. It helps to reduce training costs, increase job satisfaction and enhance productivity.
Analytics.
Analytics is a critical element of human capital management (HCM). HR professionals use data to measure the impact of their people policies, predict future performance and provide suggestions for future action.
Operational reporting, the most basic HR analytics level, uses historical data to evaluate current policies and determine if they meet company requirements. It also helps organizations compare their HR practices with organizational standards and norms. Prescriptive HR analytics, on the other hand, can suggest specific actions to achieve desired business outcomes or prevent failure. This analysis requires statistical modeling and simulation to determine the best course of action for achieving success. For example, predictive analytics can help an organization predict which employees will likely leave within a few months. The information can help an organization retain these workers and reduce the turnover rate in the company. Another way analytics can help is by improving employee engagement. Using data about how employees interact with co-workers and customers, an organization can fine-tune processes and enhance the workplace environment to encourage high productivity and loyalty. Analytics can also plan attractive benefits, including work-life balance, to nurture new and existing employees. These can include employee rewards, employee recognition, and training opportunities. These can lead to a more productive workforce and higher organizational production.