Engineering is one of the most popular degree courses because it's such a great industry to work in. There are a lot of well paid positions available and the path from education into career is more straightforward than a lot of other degrees.
But that does mean you're going to be up against a lot of competition when you're applying for jobs. Often, the people that you're up against may have more real world engineering experience than you, so it can be difficult to get your foot in the door. That doesn't mean you shouldn't pursue a career in engineering though because the benefits are huge. It just means that you'll have to go the extra mile to impress potential employers.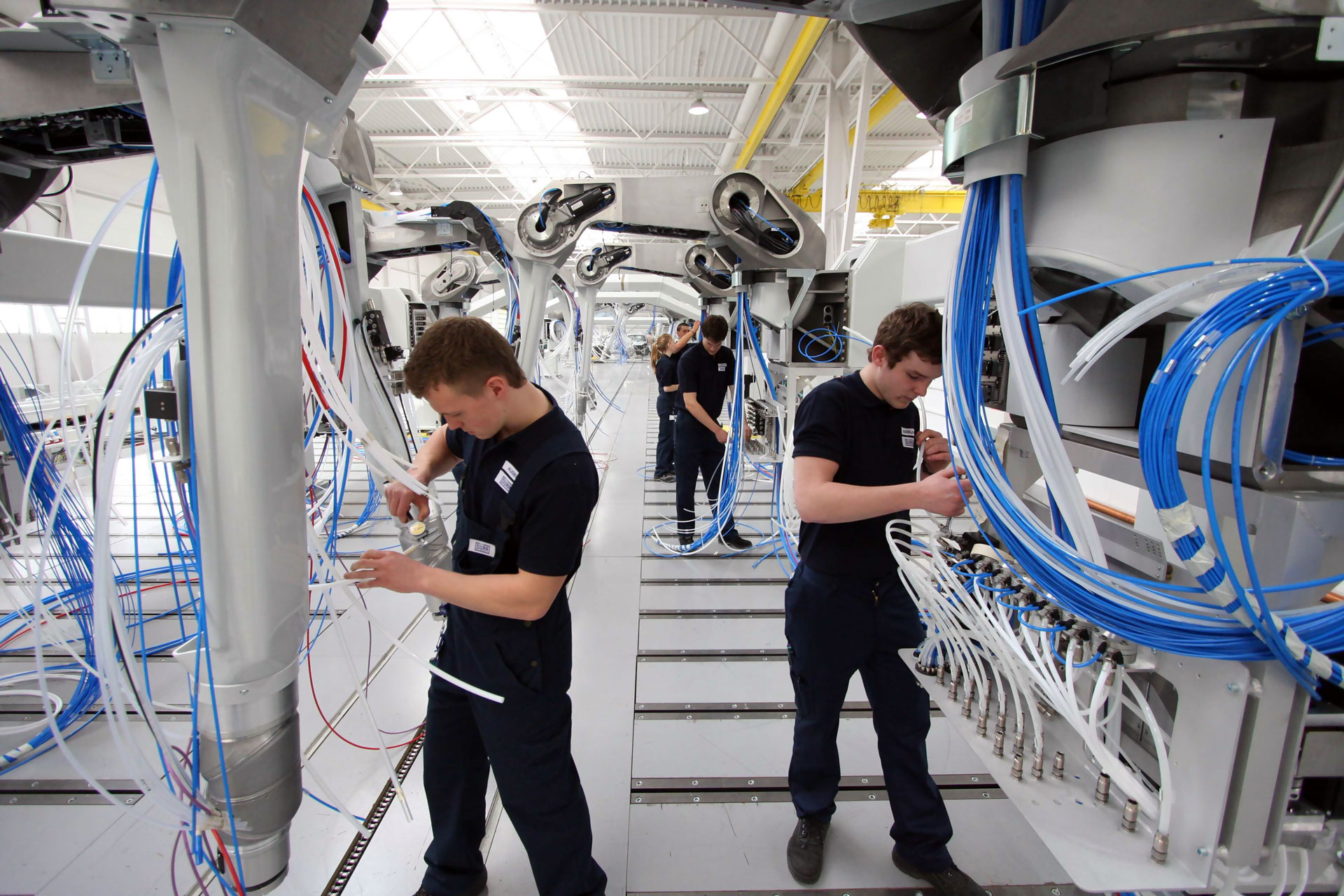 Here are some simple ways that engineers can make themselves more employable.
Choose the right degree course.
The biggest hurdle that recent engineering graduates face is their lack of experience. They learn all the theory behind engineering but when it comes to the practical applications, a lot of graduates can't compete with people that have job experience, and so they often get overlooked. Getting that job experience is important, and we'll come to that later, but before you get to that stage, it's important that you choose the right degree course.
First off, if you've only got a bachelors, you should consider going for a Master's degree as well, so you've got a leg up on the competition. Specifically, you should look for a Master's degree in Lean Manufacturing which has a stronger focus on teaching the practical applications as well as the theory. This will put you in a better position because, even if you don't have any actual job experience, you can still show your knowledge of the practical side of engineering in applications and interviews.
Part-time work.
Fitting a job in around your studies can be tricky but if you want to get ahead in engineering, finding part-time work is a massive bonus. If you can find a side job that is related to the field in some way, even if you're not directly involved in the engineering side of things, that will impress employers. It shows that you've got a good basic knowledge of how an engineering company operates, and you're willing to work outside your studies to make yourself more employable. On top of that, you'll be making a bit of extra money on the side, so you can reduce the financial burden of studying.
Follow placements and opportunities.
A part time job is good but ideally, you want to have some more direct engineering experience before you start looking for jobs.
Summer placements are the best way to do this. A lot of engineering firms will offer temporary positions to students during their summer break. This will give you a chance to work alongside qualified engineers and pick up a lot of great skills.
Being able to apply the theory that you've learned on your degree and prove that you can do it well will really help you when it comes to applying for jobs.
In some cases, degree courses have a placement year, usually between the second and third year. It's worth looking out for these courses because you'll get a whole year of great experience before you graduate.
Learn some extra skills.
Your knowledge and experience of engineering are obviously very important when you're trying to apply for jobs but the majority of candidates will be on a similar level to you. The thing that sets you apart is often the other relevant skills that you have.
Depending on the company, there are all sorts of different attributes that you'll need to succeed in a job. If you're working with a large team, it's important that you can get along well with your coworkers and work effectively with them.
Engineering jobs also require a lot of problem-solving skills, and you don't necessarily develop those through your normal study. It's always a good idea to look out for hobbies and interests that develop these skills because they'll help you to get ahead of the competition when you're applying for jobs and attending interviews.
Network as much as possible.
It's not what you know, it's who you know. That's a bit of a cliché, but there's a lot of truth to it. Often, you can get a leg up on the competition if you have good industry contacts, so it's important that you network properly. If you're working part-time at an engineering company or doing a placement, that's a great place to start.
Try to build good relationships with the people there and stay in touch with them afterwards. If you impress them, you might get a job out of it. You should also try to attend conferences and industry events where you'll meet lots of good contacts that can help you find work. Finding work in the competitive engineering industry can be tough but if you follow these tips, you can get ahead of the competition and lead the industry.