Raksha Bandhan, on this special day every year brothers and sisters celebrate this festival. Sisters tie Rakhi (a thread made of silk) on brothers' hand and demands commitment to defend her from all the issues. For this auspicious day, I'm sharing Raksha Bandhan messages and wishes to share with your brothers and sisters.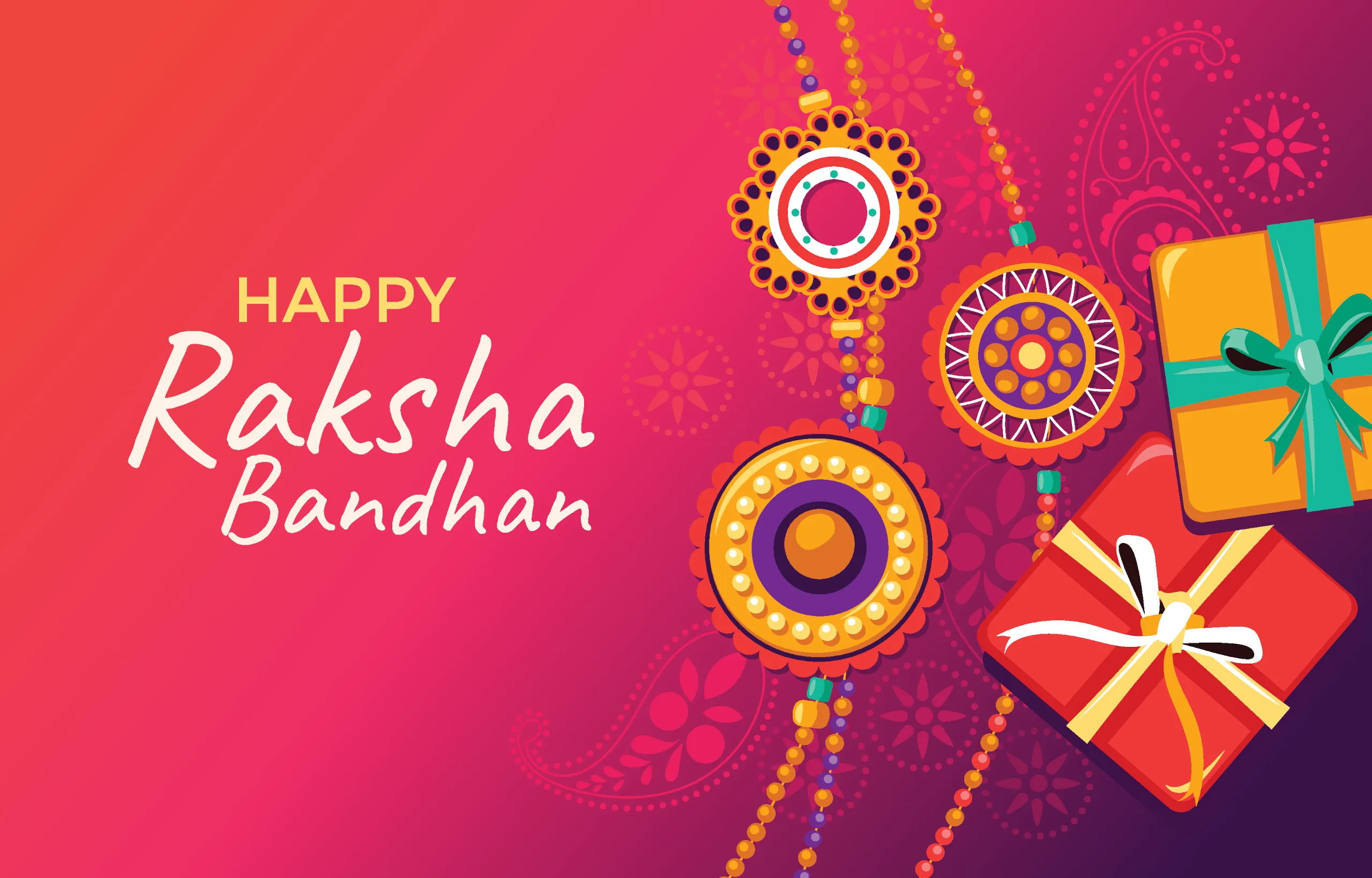 No matter how far we are on the pious occasion of Raksha Bandhan, our love for each other will never end. I know you are always available whenever I need you. I always pray to God to keep our relationship working for a lifetime.
I am very thankful to God, who gave me a brother like you. Having a brother like you make me feel safe in this cruel world. I always pray for you to have love, health, and prosperity.
We might disagree, fight and argue quite often, but that doesn't change my love for you. Wishing you a Happy Raksha Bandhan!
On the pious occasion of Raksha Bandhan, I just want to say that I am the luckiest sister in the world to have you as my brother. My love and wishes are always with you. Wish you a happy Raksha Bandhan!
You are my best friend and the best gift I ever received! I know you will always be there for me. Happy Raksha Bandhan!
I might not express my love for you often, but today on the occasion of Rakhi I promise you that I'll always be there for you. Happy Raksha Bandhan, behen!
We might be distance apart, but I respect and love you. Sending my love and best wishes on Rakhi today. Happy Raksha Bandhan!
This Rakhi, I wish our bond of love grows stronger with each passing year. Happy Raksha Bandhan!
Even though we may fight like cats and dogs on some days, we are the best of friends, and I'll always stand by you in difficult times. Wishing you a very happy Raksha Bandhan.
Your charming smile makes my days. With your caring ways, you become my second mother. Darling Sister, what may come, I will always stand by you.
Time will fly by, things will change, but my life will remain rooted in the memories I've shared with someone who has seen me through it all. I love you, sis.
On this Rakhi, let's bring back the lively spirit of childhood, play pranks with each other and become those wacky siblings we were always. Happy Raksha Bandhan.
My sister is the sweetest little thing alive! Words can hardly describe my love for her; she is my best friend.
When God gives you a sister, it means that He has sent an angel on deputation to watch over you. I love you, sis.
Dear sister, you are the only person in the whole world who knows me better than I know myself. I love you.
Friends make you laugh, and lovers make you smile. But after all the dust settles, sisters are the ones who stay back to wipe your tears. I love you, sis.
The best part about having a sister like you is that you always have someone to pass on the blame to. Jokes aside, I love you, sis… you're the best.
Because angels are sometimes busy elsewhere, God created sisters like you.
Sister and Best Friend — Two words that mean the same.
A sister is someone who is caring and sharing. Sister can understand things you never said. She can understand pain which is not visible to anyone.
A brother is a friend god gave you, a friend is a brother your heart chose for you.
When mom and dad don't understand, a sister always will.
A sister is a gift to the heart, a friend to the spirit, a golden thread to the meaning of life.
Being sometimes a brother is even better than being a superhero.
There is no better friend than a sister. And there is no better sister than you.
Sisters are blossoms in the garden of life.
Even though I might not say, I appreciate all you do. Richly blessed is how I feel, having a sister just like you.
In the cookies of life, sisters are the chocolate chips.
What makes a brother-sister relationship special is the way, each one remember the other when they are apart. They miss the talks, the laughs, and the time they spent together. Life changes, memories don't.
Your brother is your brother till he gets a wife, your sister is your sister all your life.
It was nice growing up with someone like you, someone to lean on, someone to count on, someone to tell on…
Keep calm and enjoy the Raksha Bandhan, sister.
A sister is someone who loves you from the heart. No matter how much you argue, you cannot be drawn apart.
Happy Raksha Bandhan to a Sweet, Innocent, Super Talented, Extraordinary, Remarkable, and blah blah blah, in short who has everything. Have a beautiful day, sister.
The childhood days we have spent together are really memorable. This year perhaps I will not be able to meet you on Rakhi, but my sincere wishes are for you for both your personal and professional life.
I wanted to just thank you for being the best brothers in the world. Happy Raksha Bandhan. Lots of love.