A cornerstone of your marketing plan undoubtedly has marketing direct mail services. With an ROI of $44 for every $1 spent, it's easy to see why. But if you're just getting starting with email marketing and need an email service provider (ESP) or looking for a new platform, it can be difficult to know where to start.
Do a search for ESPs and you'll be inundated with choices but no easy answers. Fortunately, there's a great starting point to help make an informed decision.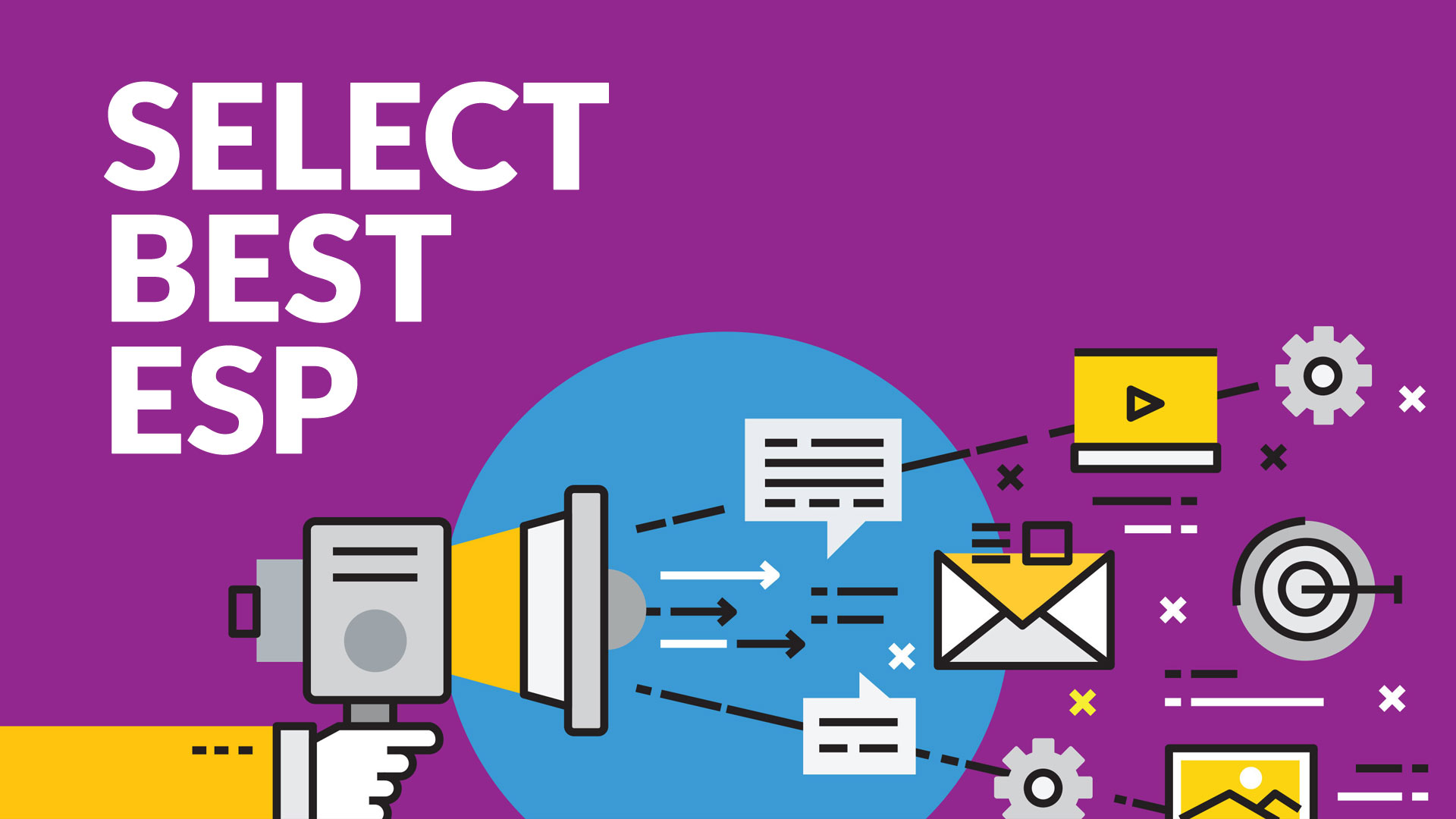 Before you start looking for an ESP, take a few minutes to think about what you're currently doing and what your goals are for your email marketing.
How will you achieve those goals? And how will they look when you do?
Are you sending newsletters? Promotional emails? Do you want to add new email types to your repertoire?
What metrics do you need to track? Are there metrics you'd like to track but can't right now?
Will you need features like mobile-friendly templates, A/B testing, or dynamic content to reach your goals?
Here are a few tips to help get you started on your way to selecting the ideal ESP.
Email Delivery Rates
This is listed first for a reason- you need your emails to be delivered to the inbox. Period. This may seem obvious, but all the time and effort that goes into creating emails and growing lists won't mean anything to your business if your emails don't make it to your customers.
So while this is probably the most technical aspect of selecting an ESP, it's the one that's going to pay off in the end. Any reputable service will tell you up front about their email delivery, after all, it's their business to get your emails to the inbox and they want you to know it. Look for a delivery rate of at least 98% or higher.
The ESP should also have good relationships with the big inbox providers like Google, Microsoft, and Yahoo! to get your emails to your subscribers. And finally, they should be able to help you ensure your lists and email content are in good shape for delivery. A great delivery rate is dependent on what they do on the backend and what you're doing on the front end.
The Right Features
Right up there with delivery is going to be the features the ESP provides. There are all kinds of options available but look for the ones that are going to help you achieve your marketing goals. Some to keep in mind:
Templates – If you don't want to start writing HTML for every email sent, you'll need templates. Look for drag and drop features and templates that make your emails look elegant and professional without a lot of work on your part. And mobile friendly is a must have any more, more than half of all emails are open on mobile devices.
Reporting – All ESPs should provide some tracking like opens, clicks, and bounces, but make sure you're getting the information you need. Look for advanced reporting like Campaign comparisons, social sharing, or engagement rates.
Automation- creating an email once can be fun and rewarding, creating it over and over again for new subscribers is waste of your time. Automation just means you create an email once and then when a subscriber meets certain criteria, like signing up for your list or making a purchase, they're automatically sent an email you've already created. It can save hours of marketing time and help grow your business at the same time.
And remember, if everything goes as planned, your business is going to grow, so make sure your ESP can grow with you. Look for features that would be useful and maybe vital if your list or business were larger. Dream big!
Watch Your Budget
In an ideal world, you'd get all the features you could ever want to use all in one service and at a low price. Just like anything, there are various prices for ESPs and the tools they provide. There are free tools and enterprise tools that can cost thousands of dollars.
Decide what your business can afford and what you can get for that money. It can be frustrating to pay a flat rate for tools or services your business isn't ready to use yet. Ideally, your ESP will have different tiers of tools that you can grow into. Find the right level for your business and needs and then start testing it out.
To Conclude Everything
There are many options out there when it comes to selecting an ESP. Taking a little time up front to think about your needs and goals, now and in the future, can pay off in the long run. For more help in your selection process, take a look at the following infographic.