Whether you are a beginner or experienced in link building, you'll find something new and interesting today. So let's start with the small introduction.
What is link building?
Link building is the process of getting links from other websites to yours. Links are called "Backlinks" or "Hyperlinks".
Actually, links are used for navigating the different information pages.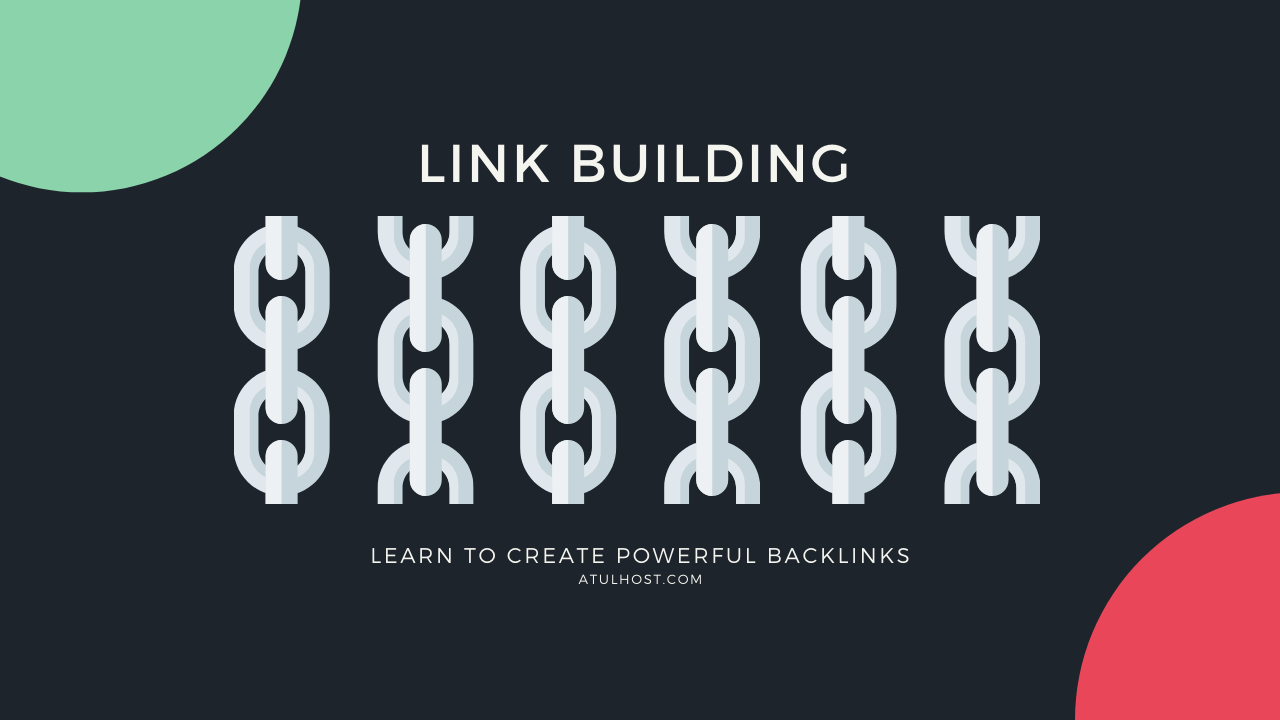 For instance: If you're writing about "how to create a blog" and you want to provide an in-depth guide about something specific to readers then you can link it (another article) inside your article so the visitor can easily reach to it and learn that in-depth guide. It can be an internal or external link.
It is also very important factor of SEO.
Why link building is important?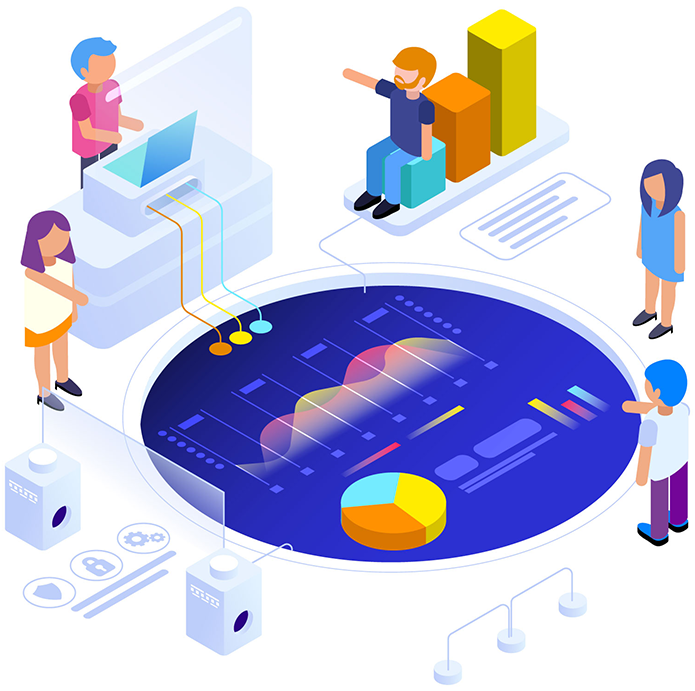 Link building helps to be visible in the search engines. It ranks your blog post as well as whole site higher in the search engine, and ultimately you'll get the organic as well as referral traffic. Some people ignore it because they think it's bad practice and costly but actually, they don't know how to do that in right way, or they are unaware of its benefits.
Different types of links
Do-follow: Do follow links that allow you to pass the link juice to the linked page. It is the biggest ranking factor. Search engines follow the do-follow links.
No-follow: Like its name, it says search engine not to follow a particular link. It will not pass any kind of link juice to the linked page, and so it will not help to rank higher. But this is useful if the source is giving you traffic.
How to build backlinks?
There are two models of backlink building.
Natural Link Building
Manual Link Building
Link building is not the solution if your content has no worth. Even if you ranked a bad content by building links, it won't rank for long. Organic users will leave the site and search engines will consider your site less valuable. So have some resourceful content to rank.
1. Natural Link Building
Link attraction is kind of link building method where you create extremely powerful, attractive, useful content and once you have this kind of content, other webmaster loves to link it. People attracts to your awesome piece of content and end up with linking it.
You don't need to do any efforts or outreach. Links will come automatically. The biggies have this model because there is no such a way to build millions of links manually. Right? Now, Let's see, how to use this model and which things you needed.
1.1. Create Awesome piece of content
You need the best content to use this strategy. Because think- How can anyone attract with normal content. It should be something different, unique, and very useful. Once you have that, you're ready to move ahead.
Make sure to do proper research before writing the content.
1.2. It should be very helpful
Yes, your article should be extremely helpful. There is no way to attract people with the shitty content.
1.3. Easy to understand
Some bloggers make a mistake here. They explain things in such a complicated way, the visitor can't understand or partially.
So, keep content as possible as lite. It should be simple and direct to the point. People gonna love it.
1.4. Result driving guide
Yes, this the very important thing. Think – why people read your content?
Because they want something or learn something so they can apply it elsewhere and GET THE RESULTS. So, your content should be result driving. Explain them how they can get the result, and what they need to do for getting particular results.
1.5. Infographics
Infographics attract a lot of links. It helps a visitor to understand the topic with ease.
You just need to create an awesome infographic for any particular topic. Once you do that, links will come automatically. Here, make sure to do enough marketing of your infographic so most people can be aware of it.
You can leverage this method by reaching out to people who already wrote about the topic or similar one and ask them to link it. There are some free online tools available to create an infographic for free. Such as Canva, Ventage, etc.
1.6. Video
Creating informative video and using it inside your content can make your content more better. Just create the video and embed it into your article. Also, share it on the social.
1.7. Never seen guide
You can develop your own strategy/method and create one article. It's your own developed, so if its a useful, then you'll get almost all the links. Create something which you can't find anywhere else.
1.8. Case studies
Case studies attract more links because it has a real problem, real solution, and real results. So, you should also give a try on case studies. There are some other blog post types which attract links. I've listed all the types on one of my blog posts. Check it out.
2. Manual Link Building
Manual link building is next level stuff, need a lot of attention, or you will end up spamming your blog. Just have clear rule in the mind, first – do not make unnecessary links, second – avoid any irrelevant or spammy sites, and third – follow the first and second rule.
2.1. Profile links
Creating profile links are very easy. You can get lots of authority links by just creating an account on their website. Sign up for websites which allow creating a profile on their site. Once you successfully signed up, fill yours about details along with your link. That's it!
Here is the list of authority sites which you can use to build profile backlinks.
PRO TIP: Make sure to build profile links from the relevant niche sites. Don't go crazy and create thousands of links.
2.2. Forum links
Forums are the best way to get contextual links yourself. There are so many high authority forums which allow to share your knowledge and help others. You just need to create an account on forums and share your knowledge over there.
Here, help people with putting links to your site. This way, you will get links from a forum.
2.3. Guest article submissions
This is the most popular and effective way of manual link building strategy. Almost all big websites run their guest post campaign to build links. You should run this campaign too. Create the good articles and ask other website/blog owners to publish on their blog. If they find your article useful, then they will publish it, and you'll get do follow contextual backlinks.
Some websites give a link in the author bio. So, run the campaign to build more and more links. Some websites charge for it to manage the cost of their website, in that event respect their fee structure or you can negotiate a little.
2.4. Relationship
This is an old way to build links but very easy and effective. You need to build relations with your field or niche. Once you do that, just ask politely for linking from their site to yours. If your relationship and content are good, then they will definitely give a link.
2.5. Outreach
This is the cold way of link building but very powerful way to build authoritative links. Build a list of relevant sites and outreach them to ask for a link. Here, you've to be smart. Don't just ask for a link. Tell them, how useful your article is and how it will help to readers. Tell them, you'll share their article on your all social media networks.
This way you can improve your success rate of outreach.
2.6. Broken links
Broken link building is the smartest way of link building. This is the best method to get high authority backlinks.
Find broken links from authority blogs and reach out to them and say "You've linked to some broken resources" Make sure to keep very attractive and useful article on your blog so you can say to replace that broken link with your useful article.
Never go for big companies such as Huffington Post, Mashable, etc. because they don't care about just 1 or 10 broken links. You have to choose the right blog for it. You should target the right blog for it. Try to do that for any small but authority blog which is run by any individual or a small dedicated team such as social triggers, problogger, etc.
You can check broken link using some tools. My favorite tools are BrokenLinkCheck.com and LinkMiner Extension.
2.7. Resource pages
Resource pages are the kind of web pages where specific fields useful links are placed. For example: Blogging Tips Resources, Link building guides resources, etc. Now, if you have a quality and useful content, you can ask them to link your resource too.
This way you'll get a link. Here, give them some value by sharing their content, finding broken links of their sites, etc.
2.8. Infographic link building
Create the fantastic infographic and reach out to the blogger who already wrote about that topic. Tell them to check out your infographic and link. Most of the time you'll get the link if you have an awesome and very useful infographic.
2.9. Media submission
There are so many sites on the web where you can submit your media files such as images, audios, and videos. Just submit it, and you'll get a backlink as a source. Make sure your media is totally unique.
2.10. Web 2.0 links
Web 2.0 means creating your own property with subdomain of any authoritative site. The best examples of web 2.0 sites are WordPress, blogger, tumbler, LiveJournal, etc. Treat web 2.0 sites as your mini blogs and maintain them as well.
2.11. Directory submission
This is the easiest way to build links. You just need to submit your blog/website to the directory. That's it.
Some big directories verify your blog and only accept if your blog is relevant or good enough to include on their list.
You should always submit your blog to niche relevant directories so you can take the max out of it.
2.12. Press release
The press release is also an effective way to get backlinks.
A press release is a written or recorded communication directed at members of the news media for the purpose of announcing something ostensibly newsworthy.
Just write a press release for your blog and submit it to press release sites. Check out this guide to know how to write a press release.
If you want to see press release examples, check out this very useful article of Fit Small Business.
2.13. Podcast directories
Do a podcast and submit it to podcast directories or lists of top podcasts in your niche featured by leading blogs. That's it. If you want to take max out of it, then invite any experts of your field and d a podcast with them. You'll definitely get more than a solo podcaster.
2.13. eBook directories
Write an eBook and submit it to ebook directories. Very easy.
2.14. Article submissions
There is hundreds of article submission site where you can submit your article along with links. Make sure to build links from niche relevant submission sites. This is similar to Guest article submission but not Qualitative like them.
2.15. Testimonial
Search on Google for sites who has the testimonial page. Once you find, make a note of all.
Now give them positive and genuine testimonial about them. They will definitely include your testimonial with the website link.
2.15. Get interviewed
Yes, as its name get interviewed by someone. If anyone asks you to take your interview, then give them and share your knowledge along with an interview. This way you'll get links from your interview blog post.
2.16. Take interviews
Take someone's interview. Mostly they are experts in any particular niche. Most of the time they link to their own interview.
2.17. Link bait
Feature someone on your blog and say you've featured theme. They will share it as well as link out from their blog. Check out this article of Moz where you'll find best examples of link bait.
2.18. Blog commenting
This is the most known and easiest way to build backlinks. Do comment on your niche relevant blogs and get the links.
Now, the problem is you'll get no-followed links from comments. Right? So, Use CommentLuv enabled blogs to comment.
Normal comments are no-followed but its good to make your link profile natural. Do comments on authority sites. It will definitely bring some value and traffic too if you do it the right way. It also benefit in engaging with other bloggers.
Hope you enjoyed and learned something useful from this article.
Please share this on your social networks.