Running a home-based or online business is awesome! You get flexible working hours, station wherever you want, and most importantly, be your own boss.
However, a home business is not all sunshine and rainbows; turning your startup into a sustainable business is a lot of work. Making your home business look professional is an important factor in your business's success.
You either start on your own or with a remote team of one or two individuals, so spending money on a business landline or fancy website isn't ideal.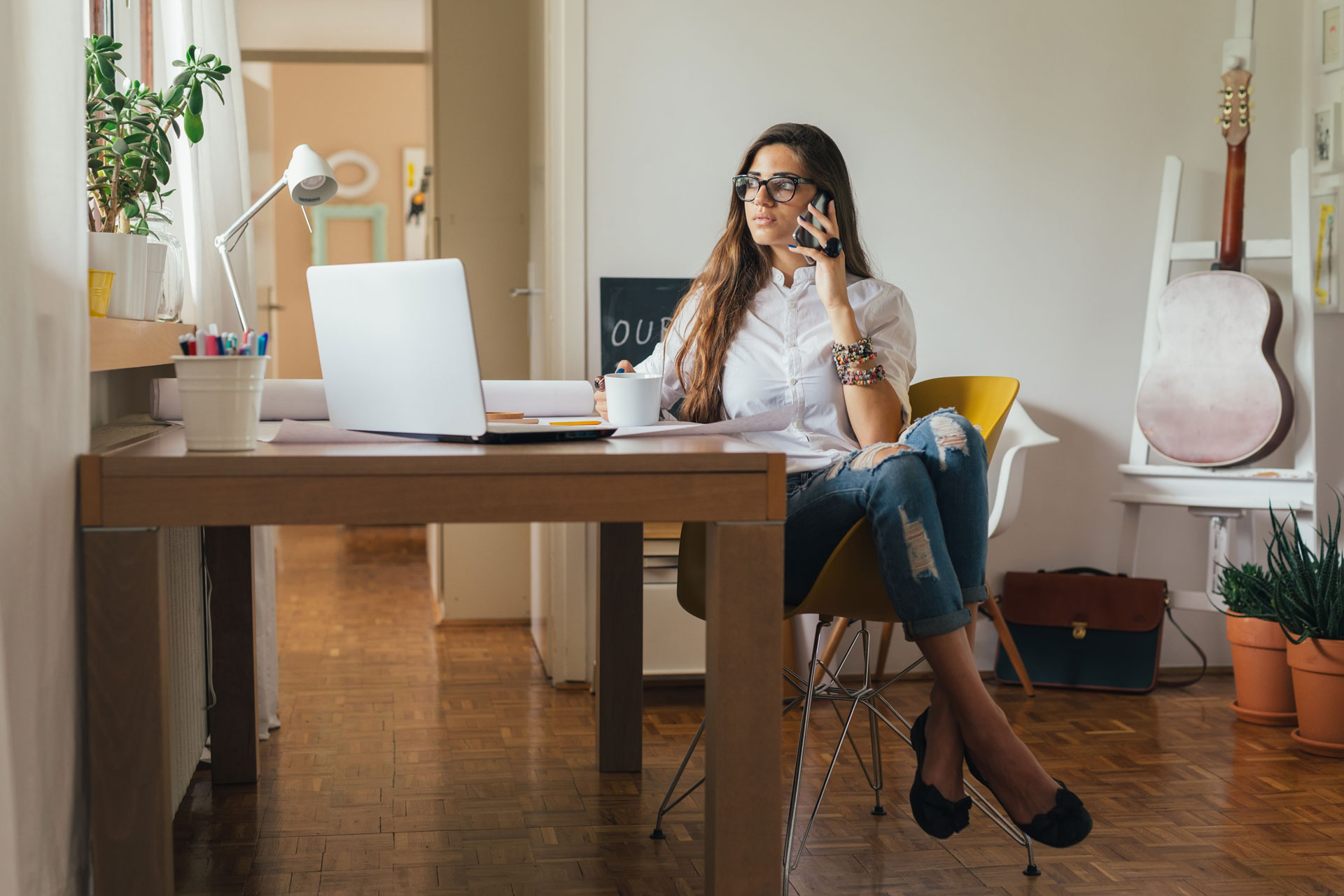 But once the business is steady and your customer base starts to grow, you need to polish your business. But how can you make your business more professional while on a tight budget? In this article you'll read some significant points.
1. Get a virtual business address.
Having a business address is the number one struggle a lot of home businesses face. Using your home address as your business address isn't professional and may lessen your credibility. Your customers want to believe you're operating from an office, not the comfort of your bed. This is where a virtual business address comes in handy.
Service like PostScanMail you can get the privileges of having a commercial address without needing to rent expensive office space. You can set your business with an address in New York while you work in a small town across the country.
Many virtual addresses come with a mailing advantage, you get all your business postal mail sent to this address, and then you can have it forwarded to you. And so all mail interactions with your customers, investors, loaners, or partners is with your business address, protecting the privacy of your home address.
This address can be used for registration, for marketing, and even on your website. Work from home and boost your professional address at the same time!
2. Get a business phone number.
Using your home phone number or personal number is okay if you have one or two customers. But, once your business starts to grow, you want it to be represented the right way giving a professional greeting to customers.
Luckily, you don't need to get a business landline if you don't want to, there are multiple alternative solutions. One is to get a virtual phone number, which is a business number that you can use on your cellphone.
You can choose from a toll-free number for a flexible, nationwide presence or a local phone number to ensure your local presence. Some popular companies that offer this service are Grasshopper and SmartLine.
Some benefits of this service are a professional greeting for calls, extensions, call forwarding, and voicemails. Or you can try a free cloud-based phone number like Google Voice; it can be an online phone number or a cellphone number. However, it isn't the best for business use because it being online leads to a faulty connection sometimes. So having a business contact number is one of the important thing.
3. Optimize your website.
When you're just starting out, it makes sense to stick to the host's domain, but we all know it doesn't exactly look good. Business's websites that look like www.business.blospot.com or www.business.wordpress.com are unappealing and too long. It is very easy for customers to misspell it or forget it altogether.
So first things first, you need to get your own web domain. The most popular web host would be Bluehost, offering a certified SSL, a domain, and custom email for as little as $2.95 per month. So if you're not already using it, now's about time to start.
You don't need to be a web designer to have a well-functioning website. There are many online website builders that offer web design services (Wix or Weebly) or prepared templates with customization (BigCommerce).
You can have your website set up in just a few hours if needed.
If you want more advanced features, you can look into hiring a freelance web designer. Most importantly, your website needs to have an optimized UX design where customers can easily navigate, purchase your services/products, and contact you. Placing your contact information on your website is important; you can also add a contact form on a dedicated contact page. Your customer needs to feel reassured and know they're dealing with a legit business.
Not having clear contact info is fishy and can have them looking elsewhere for your service. Most consumers search online first for their needs so will most likely encounter your business through your website.
And so, it is also important to ensure your website is mobile friendly.
4. Focus on branding.
All the previous points will strengthen your branding but we decided it needs a point on its own just because it's that important. Every step you to towards professionalism shapes your brand to have a clean and polished front.
Product photography is addressed in this case; you need your products to be displayed professionally not by pixelated images. You can take the photos yourself using a professional camera or even your iPhone.
If you have a somewhat flexible budget, you can hire a professional photographer to take photos. Enhanced and better photos are more appealing to online visitors, especially photos of your product in use.
Another branding tool is social media; many businesses neglect this aspect and only focus on emphasizing their website. While other businesses focus on social media and don't have a website at all. Both your website and social media platforms should be up-to-date and active. You should be posting regularly and promoting yourself on social media; this is a powerful branding technique.
5. Business email account.
Using your personal email or Gmail can only get you so far in the business world.
Your personal email is fine when it comes to emailing friends or family, but you need a professional email that is using your business domain when interacting with customers. No customer will trust you if you mail them using personal email.
Many hosting company offers an email service with its hosting package, or you can sign up for Google Workspace and get a business email for $5 per user per month.
This is also another active step towards better branding for your business.
With these 5 main points accomplished, you'll have a business website, business phone number, business email, and a virtual address, all giving you the polished and professional appearance you're seeking.