Efficiency is the key to running a successful business in the current day and age. Of course, it isn't always easy to see what changes you should be making in order to help your company operate at optimal levels. Creating a more efficient workplace begins with taking a moment to assess your current capabilities and determine whether or not there are improvements that could be made when compared to your competition or other examples of success in your industry. Luckily, it is not difficult to figure out which adjustments will make the biggest impact on your future.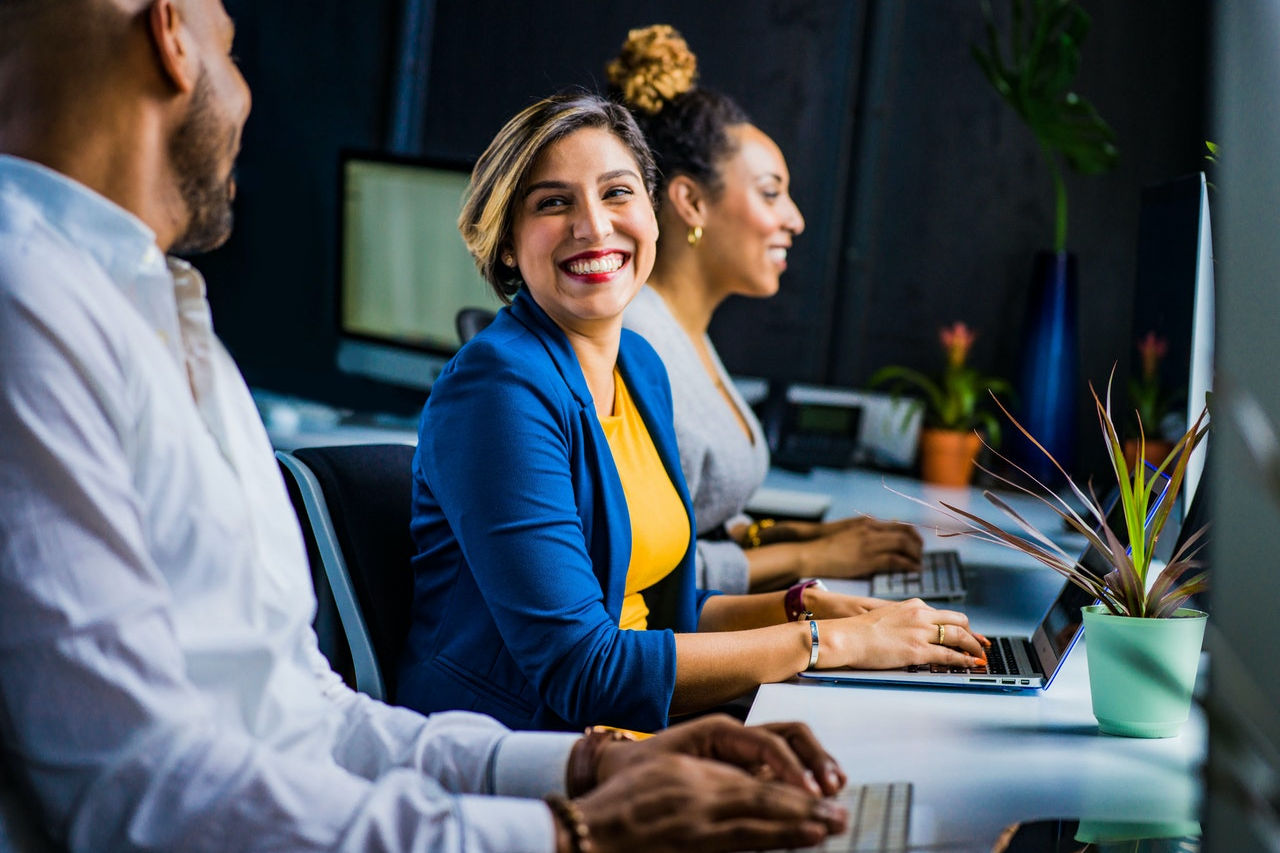 Take a moment to review these tips for creating a more efficient workplace. In no time, you'll be ready to take action and transform the way your office operates.
Reduce daily distractions.
The men and women who work for you will often require stretches of uninterrupted time in order to complete certain tasks. This means you want to do your part to reduce or eliminate common distractions in the office. More often than not, employees are forced to turn their attention away from pressing matters in order to attend meetings. If you operate an office where meetings are conducted throughout the day, it might be time to put restrictions on the frequency of these gatherings. Not every announcement requires a meeting.
One important lesson management needs to understand is that most meetings are not important. In fact, studies show that employees generally hate having to sit through a long and pointless meeting when there are more important tasks that still need to be finished. If you want to put efficiency first in your office, put a stop to the endless stream of inane meetings that take place.
Consider improving the phones.
Communication is key to running a thriving office. In the digital age, there are countless ways to encourage communication around the office. In fact, you can totally transform the way that people exchange information around your organization with only a few small changes to your current protocol. Adding a second phone number to existing lines, for example, can help you use a line for business without having to spend a lot of time selecting a new number, adding extra carriers, or going through the red tape that can often come with this simple action.
A program like Ninja Number can be worth your while when you're searching for ways to improve your communication capabilities. This app comes with features that are not found elsewhere, like the ability to link several phones together to provide total coverage for your team. You can also create an auto-reply system so an AI bot can field common questions consumers might ask via phone or text. This type of service also includes analytics to help you troubleshoot and make adjustments to your process to get the best from the service at all times.
Encourage individual processes.
Efficiency is not a one-size-fits-all goal. In fact, the best way to create a productive office is to encourage your employees to discover their own processes. Members of your staff should follow general protocol when it comes to the company but should have the ability to complete tasks in ways that work for them. You'll discover this path will help your employees figure out how to complete tasks using their existing skills, which can expedite processes and make it easier to figure out where something went wrong or was executed in an exceptional way.
Don't be afraid to entrust.
It's totally understandable that you do not want to take any risk if it comes to your company's reputation. So you want to take control of anything.
However, sometimes it is not possible to take a look at every matter. In such cases, it is necessary to hand over some responsibilities to your experienced employees.
It will enhance your employees' capability to adapt some skills to get better at each task. Thus, your employees can perform important tasks, which will eventually be beneficial for your company.
Incentivizing the employees.
In order to have an efficient workplace it is important to have efficient employees as well. You need to give your employees a reason to be more effective. Recognizing and appreciating their productivity and hard work can help you in getting your desired work environment at your office.
Rewarding employees doesn't always mean that you have to give the some extra cash. Appreciating employees' effort can be done in so many different ways.
Taking your employees out for a meal, recognizing their effort in an open forum, or sending them handwritten thank you cards will also do the needful.
Learning and training.
Proper guidance can be very useful in future. Cutting time in training sessions to make the workers hit floor early can backfire in long run. It is very essential to have an interactive training session. A professional yet interactive training process will help the employees understand their job role which will ultimately provide you a strong workforce.
On the other hand it is also necessary to watch over your employees' skill development. Increasing their responsibilities by promoting them or by organizing seminars, individual coaching session or simply by monitoring their progress are some of the ways to support their development.
Thinking big.
To achieve something big, you need to think and aim bigger. Your employees need to have a clear picture of your desired goals.
Let your employees realize what you actually want from them. Making them understand in detail that achieving the company's goal they can also fulfill their dreams is one of the prime things to create an efficient work environment.
Updating office.
Having a neat and clean workplace is obviously necessity. However, to increase productivity you need to update your office so that the employees can have a comfortable office space.
This doesn't mean that you need to install expensive things in your office. You can have a meeting and ask your employees what changes they want in the workplace. Thus you can act accordingly.
In order to improve the efficiency of your office, it is important to take time to explore all of the options available to you. Find methods that make sense for your organization and discover new and productive ways of reaching your long-term company goals.