As a serious music enthusiast, pay special interest in the type of headphones you invest in. With plenty of brands offering high-quality devices, specifications and features can help you distinguish between an entry-level product and a premium design.
The modern headphone isn't solely about sound quality, the music needs to create an experience for the listener.
You can decide between tougher cords or go entirely wireless. Weight plays a crucial role in headphones, you don't want to carry around a rock wrapped around your head all day.
There is also the choice between booming bass for an atmospheric experience or going open-backed for a more natural sound.
To understand the different brands and their prominent features, here's a guide that lists the best brands with their models.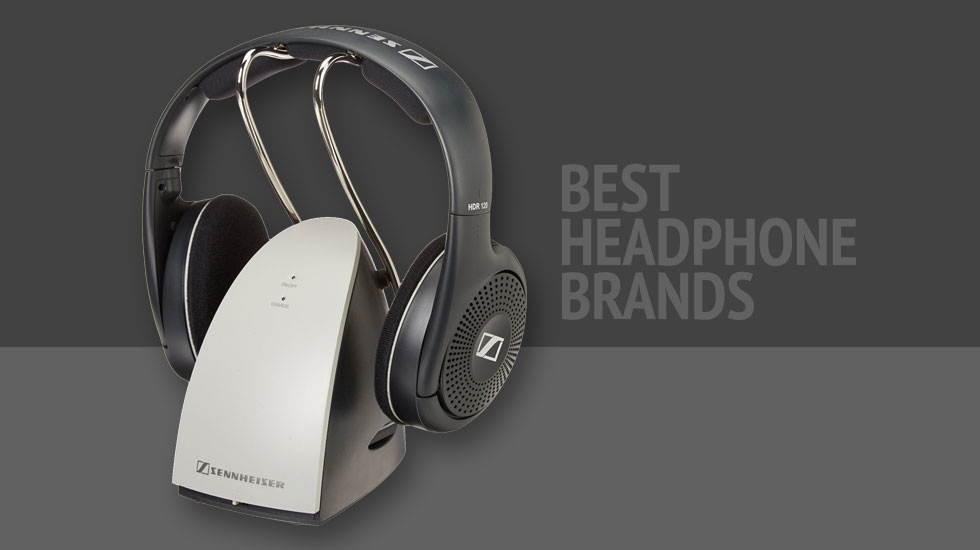 #01. Shure – Get Your Groove on!
The undisputed leader in creating over-the-ear headsets. Shure specializes in delivering a sound experience that blocks all background noise for a clear listening session.
While the price range is on the expensive end, Shure ensures that the money you pay for pays itself back with its stellar sound quality.
For beginners, the Shure SRH440 is a top choice as it offers unparalleled portability and exceptional sound reproduction.
The headset ensures there is no decline in comfort for the user with its collapsible headband that can be adjusted to your desire.
If you intend to let your wallet loose, the Shure SRH1540 offers a premium and ergonomic design.
It's ideal for all listening levels due to its steel driver frame that improves linearity while dissolving internal resonance.
Overall, Shure is a strong choice for music lovers looking for a professional headset that offers unrivaled auditory engagement.
Shure holds its leading position due to the number of options available – from sleek to bulky headsets.
There is always something to choose for everyone.
#02. Sennheiser – No Compromise on Quality
When you hear the term 'music', you can be sure that 'Sennheiser' isn't far behind. The brand is famed for providing a balance between bass and treble for a complete audio experience.
Sennheiser offers some of the most vivid and stylish headsets among all headphone makers in the world.
All this without breaking your bank.
A praiseworthy aspect about Sennheiser branded headphones is you lose no sound quality from their moderately priced products.
The higher range instead adds an extra layer of comfort and other user-friendly features. Sennheiser believes in providing the best sound experience to all the music lovers.
The Sennheiser HD 280 Pro is a recommended pick for even the most casual of listeners.
By durability, comfort, and lightweight design, the headphone offers dynamic sound quality and comes with closed-ear padding to limit noise leaks.
For music lovers who love a no strings attached experience, the Sennheiser RS120 wireless headset from Sennheiser allows you to receive reception up to 300 feet away.
The clarity of the sound is crisp and non-intrusive thanks to the Interference-free technology embedded.
#03. Bose – The Music Comes Alive
Another top player in the headset industry that is known worldwide for its intense concert-like audio experience is Bose.
The booming sound that Bose headphones deliver is unmatched and audiophiles agree that once you have heard the dominant sound quality – there is no going back!
The high standards set by Bose headsets can set you back on your budget.
For a well-rounded headset providing the Bose experience, the Bose SoundTrue II is an excellent choice for those audio fanatics that want to feel the sound no matter where they go.
The cable is removable and provides a tangle-free experience. The SoundTrue II is immensely durable and can take quite a lot of punishment.
If you desire the ultimate blend of luxury and performance, the Bose QuietComfort 35 is just what you need.
Engineered with superior noise-cancellation features, the headset is entirely cordless. Simply slip it on to enter a noiseless world where the only sound you hear is the tune of your favorite playlist.
#04. Sony – Be the Entire Town's Envy
The presence of Sony in the audio industry is well-known around the world. For decades, Sony has been the pioneer of innovative technology behind sturdy and stylish headsets. Very few companies come close to the sound output that Sony delivers. There is a reason that millions of fans blindly trust Sony with their products.
The best seller of Sony's budget range of headphones is – Sony MDRX450AP Headset
The acoustic bass felt on the Sony MDRX450AP is hard to beat at this price range by any other competitor.
Sony has an in-line microphone installed to ensure listeners never have to be interrupted from their music to take an incoming call. The design is lightweight for efficient portability.
The juggernaut of Sony's heavy arsenal includes the wireless Sony MDR1000X/B headset with Bluetooth connectivity.
Featuring Hi-Res audio to fully realize the distinct compositions of your favorite artists and never having to miss a single phone call thanks to Sony's built-in Ambient Sound mode.
Buying a Sony headset assures you of quality service in the rare case of a defect. In the electronic world, investing in a few extra dollars is worth it in the long run.
#05. Beyerdynamic – Embark on a Musical Journey into Space
German manufacturers are known for their innovative design and quality products. The same concept applies to the headphones branded by BeyerDynamic.
The company concentrates its efforts on achieving maximum sound lucidity with a durable build.
With a fairly popular name in the market, you can't go wrong choosing a BeyerDynamic product to entertain you.
A Beyerdynamic headphone may end up burning a hole through your wallet but when you consider the build construction of the Beyerdynamic DT 770 Pro, you can appreciate the fine rugged yet lightweight concept.
As far as sound quality goes, the DT 770 Pro is used in studios and professional stages around the globe.
The audio is consistent at all sound stages and as a music aficionado, you can enjoy wearing the headset for hours without any signs of strain, thanks to the Velour ear pads.
The bold and tough-looking T90 from BeyerDynamic comes with the patented Tesla technology that neutralizes all distortions to provide you with the finest sounding auditory pleasure.
The silky-soft head ensures that the listener experiences absolute comfort and a snug fit.
#06. AKG – Because Music is a Solitary Experience
A German-based company with over 50 years of solid reputation in creating exuberant and technologically advanced headsets.
AKG specializes in offering stylish and durable headsets with crisp sound quality across all price ranges.
You just can't go wrong with a brand that made history's most iconic mics and headphones that were used for studio recordings.
The AKG Pro Audio K92 is an entry-level headphone that offers a closed-back design to ensure sound isolation is achieved.
The headband auto-adjusts itself due to its elastic nature and can fit even large heads. With professional 40mm drivers, you can identify even the lowest frequency with absolute ease.
Although you need to replace the earpads quite often to match your comfort level, the K92 is preferred as the best value for money headset.
The studio variant headset known as AKG Pro Audio K702 offers an exceptional feature in the form of Varimotion, which is a two-layer diaphragm to perform better at lower as well as higher frequencies.
The 3D-foam earpads are extremely gentle to the ears, even after hours of usage, your ears will not experience any form of discomfort.
The K702 is a great choice for DJs, fashionistas, or anyone looking to invest in headphones with the latest technology.
#07. Beats – Be the Fashion Police
Although Beats is a new participant in the music industry, its growth is at an exponential rate.
Beats create headphones with a lot of importance given to style. The entire catalog of headphones offered by Beats has something funky or a distinct visual appeal that immediately catches on with the audience.
With every latest release, Beats is moving faster to becoming the top headphone brand.
Take the Beats Solo 3 wireless headphone, with over 6 different colors, the headphone offers a shiny and envious design.
The wireless device is among the lowest priced wireless headphones and comes with close to 40 hours of battery life.
You can choose to activate Siri if you are an Apple user and take calls on the go. Listen to your music the way you want to with on-ear multifunction controls.
If you fancy mixing up a tune or going with an acoustic instrumental, you should consider Beats Mixr Headphone.
The ultra-lightweight and incredibly sturdy headphone was made by Beats in partnership with popular DJ David Guetta.
The cool thing about the Mixr headset is you can plug the cord at either side, due to the Dual-input feature.
#08. Grado – Pure Sound Zero Distortion
Of all the popular brands, Grado seems to provide the least number of choices as far as headsets are concerned.
However, of all the released headsets, every one of them packs a punch for your money as Grado takes pride in creating headphones that deliver absolutely no distortion even at the lowest frequencies.
It's all about quality over quantity!
We start off with the absolute base level to show off Grado's impressive attention to quality even for a budget headphone.
The Grado SR60e headphone offers an ear-deafening bass thump to all bass lovers, and that's not all, the sound clarity is realistic with clear full-bodied vocals and can mesmerize you for hours at how great the audio quality sounds at zero distortion levels.
Next, we have the high-end Grado headphone in the GS1000e that is an absolute beast.
Handcrafted with Mahogany tonewoods the headphone is a thing of beauty. The headphones are made to shut out any outside noise and completely immerse you into a musical paradise.
Although the headphones look bulky, they are extremely comfortable to wear for hours.
Warning! You may be an object of envy wearing the GS1000e.
#09. Audio-Technica – Modify to your Heart's Content
The Japanese are the global frontrunner in technological advancements and it comes as no surprise that a headset company based in Japan was bound to be on this list.
Audio-Technica wins big in favor of the customer as they are one of the few headset companies in the world that allow you to customize headsets as per your convenience.
One of the major highlights of the ATH-M30x by Audio-Technica is its advanced build quality and enhanced sound clarity for being a lower-end headphone.
The headpiece was designed with a studio audience in mind and as such makes for a great all-round headphone with collapsible properties that can save the user a lot of space during travel.
Next, on the list, we have the grand Audio-Technica ATH-MSR7GM SonicPro, which redefines the way you experience audio thanks to its Hi-Resolution Audio reproduction feature.
The headset comes with 3 detachable cables and offers memory foam earpads and headband for a luxurious and comfortable fit.
#10. Philips – The Mark of Simplicity
While Philips needs no introduction to the electronic world, its headphones make headlines due to its cost-effective prices.
Although they have very little to boast when it comes to innovative features, Philips likes to keep things plain and simple and that's that. As far as quality goes, the headphones are durable and can handle rough usage.
Although Philips has lost its shine compared to its greatness from the '90s, the brand is still a reputed name in the industry.
The Philips SHL3000BK is the lowest priced headphone on this list. The lavish style of the headset makes it seem like a premium high-end model.
The comfort levels are just right and a novice headphone user will surely be entertained by its sound quality.
Moving towards the highest range, Philips astonishes us with the Philips X2/27 Fidelio headset which comes with an open-back audio quality to experience a rich surround sound.
The premium headset also comes with foam ear pads to ensure long-lasting comfort. Double-layered ear shells enable the listener to fully realize rhythmic beats and harmonic tunes.
Conclusion
With the ever-changing world of the music industry, a vast range of synthetic and natural sounds is incorporated into the modern-day tunes.
For music aficionados to fully experience their favorite music without losing sound quality, a headphone capable of maintaining the sound pitch, vocals, bass, clarity, rhythm, etc. is a must.
Apart from the audio, another important aspect is – comfort. Being able to cover your ears for a snug fit is just as important for a headphone user. Sound isolation is an important element if you intend to maintain privacy. Your headphone should also be able to tolerate abuse to a certain level, durability is a defining trait in a premium headphone.
Every music lover desires something distinct to match their personality and style, hence the above 10 brands and their products have been chosen to please your auditory senses in the best way possible.