Buying a new pair of headphones is always exciting. After all, there are so many to choose from, so you can take your time selecting a pair that will be right for you. Currently, wireless headphones are all the rage. There are no irritating cables to get in the way, and the controls tend to be much easier to reach. Practical and efficient, they are the way to go. Check out our top eight wireless headphones and see if they are right for you.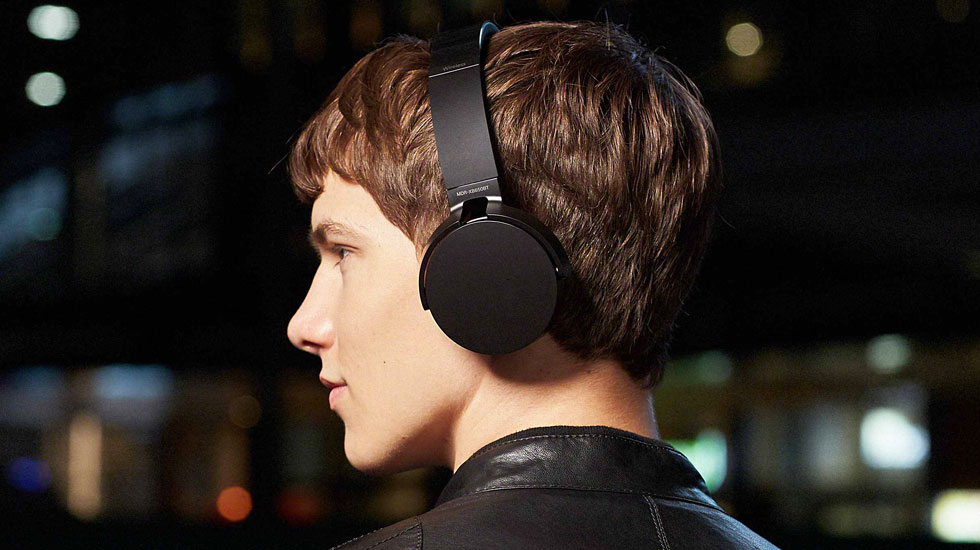 #1. Sony Extra Bass XB650BT
Sony create some of the best headphones you will come across, and this pair is no exception. The quality of the sound is absolutely fantastic, and it has a deep bass that will only make your music listening experience a more pleasurable one. The sound is crystal clear, allowing you to hear every word that is spoken or sung without fail – providing you with a truly exquisite experience.
These headphones are also noise cancelling, so there will be no distractions from the outside world. The fully closed earcups will ensure that it is just you and the music, no matter where you are or what you are listening to. You can use the controls that are located on the side of the headset to adjust the volume and switch tracks. You can even take calls when you are on the move. So, whatever you need to do, you can do it with these.
#2. Bose Quiet Comfort 35
These truly are a premium quality pair of headphones, and they come from a brand that is known for their superb quality products. They are leaders when it comes to noise cancelling technology, and it is exciting to see it in a pair of their wireless headphones. The fully closed earcups mean that you don't even get a whisper out outside noise when you are listening to your music.
They are also incredibly lightweight, so you will hardly feel them on your head when you are listening to your tunes. The battery life is also pretty long, which is great for when you have to travel long distances, or if you want music during a flight. You can expect some fantastic sound quality as well, with crisp vocals and an all-round superb musical experience.
#3. Bowers and Wilkins P7 Wireless
The first thing you will notice about this pair of headphones is that they are pretty darn attractive. They have a stylish build that is sure to look great on anyone, not to mention the fact that they are incredibly comfortable. With plus padded earcups, your ears won't be getting sore or hot anytime soon, so you can listen to your music for hours on end. Even the headband is padded.
They are the perfect headphones for those who appreciate music from the bass-heavy genres, and you won't want to go back to anything else once you have given these a try. It's a robust sound, and one that is quite weighty, perfect for hip hop and EDM. It's a signature piece that you won't want to miss.
#4. Plantronics Backbeat Pro 2
When it comes to these wireless headphones, they are the best companion for those who like to travel. The fully closed earcup means that there is full noise cancellation, so you won't have to worry about background noise seeping in and disturbing you at any point. Plus, they can really hold their charge – an unusual combination when it comes to headphones. The battery life is an incredible 24 hours, and that's no joke.
So, when you are travelling long distances, you never need to be without these amazing headphones. Alongside all of this, they also offer incredible sound quality, which is something you really don't see in many headphones. You can even have them paired to two devices at once. Comfortable, reliable, and at half the price of big brand competitors, these are the ones to go for.
#5. Sennheiser PXC 550
These are some of the more expensive headphones on the wireless headphone list, but they are certainly worth the money. They have noise cancelling features, making them good for those who don't want to be disturbed by background noise or the world around them. Plus, they are really comfortable to wear, as well as lightweight.
The sound quality is fantastic, so it's definitely not something that you need to worry about. Everything is really well balanced, so that every genre of music you listen to will be a good experience. The controls are pretty cool too, with swiping movements to switch between tracks and alter the volume. They are a cool pair that are certainly worth considering.
#6. Sony MDR-ZX770BT
These headphones are quite simple in their design, and as a result, they aren't much to look at. However, this should not take away from the fact that they are pretty amazing in terms of quality and reliability. The battery life can last up to 20 hours, which is pretty impressive for a pair of wireless headphones.
They are comfortable to wear, with padded earcups that sit nicely on your head. They are also very lightweight, so you will hardly notice them sitting on your head while you go about your daily business. The sound quality is good too, although not the best out of those listed here.
#7. Jaybird X2
These wireless earphones are absolutely fantastic. They are small, incredibly light, and also highly unlikely to get tangled in your pocket. Plus, they have a cool design that is sure to leave you feeling impressed. They sit comfortable in your ears, so don't expect to find yourself feeling sore after a couple of hours. Plus, they have a great wireless range.
The battery life is eight hours, so you have quite a while to listen to all of your favourite songs while travelling or commuting. The quality of sound is also superb, with balanced tones that will leave every genre singing in your ears for hours to come. Honestly, you won't want to take them out.
#8. Beats X
Beats have come out with these nifty earphones, which is a bold move for a company that is so well known for their funky headphones. These come in a good range of colours too, so you can pick a style that suits you best. They sit comfortably in your ears too, preventing soreness after you have worn them for a couple of hours.
While they aren't great for noise isolation, they do have a great battery life of eight hours, and they also offer fantastic sound quality. It's the kind of quality that you would expect from such a popular brand, and you certainly won't regret adding a pair of these to your musical arsenal.
To Conclude
Hopefully, this guide has helped you to find the perfect pair of wireless headphones for you. Whether you are looking for a cheap pair, or one that is a little more expensive, there is sure to be something here that is perfect for you.
Let us know what you thought of the selection in the comments below. Are there any that you would have added or would have liked to see? We love hearing from you.