Dell is one of the best laptop brands known for its quality and after-sales service.
Dell offers users an impressive collection of laptops ranging from premium XPS Ultrabooks and Alienware gaming rigs to Latitude Business laptops.
The XPS models are especially drool-worthy with their InfinityEdge display and sensitive keyboards. The lack of a powerful technical support team is more than compensated with its excellent warranty offers and high-end features.
Discussed below are the top five models introduced by Dell that you can put your money on:
Dell XPS 13 (Bestseller)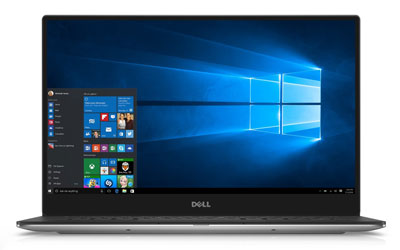 The Dell XPS 13 model is compact, a premium quality laptop that comes with a 13-inch screen, 7th generation Intel Core CPU, 8 GB RAM and the latest Windows configurations.
The aluminum framework is pretty durable and is now available in shades of black, white and rose-gold colors. The Infinity Display console has no bezel and hence is very compact and sleek when compared to other laptops out there.
The device though small and lightweight still manages to integrate all standard ports and plugs in the system. Both touchscreen and non-touch versions of the machine are available. Dell XPS 13 also comes with an Intel HD Graphics 620 Card for handling powerful graphics.
Dell Latitude 7280 (Best for Commercial Purposes)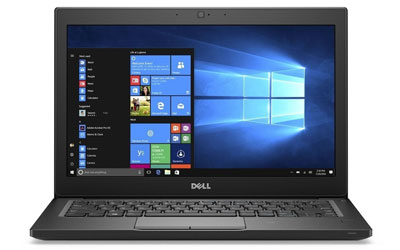 The Dell Latitude 7289 is a lightweight Ultrabook model that offers users the best of speed, performance, and endurance at really affordable prices. The 12-inch Infinity Display screen comes with a 7th generation Intel 7 processor, 8GB RAM (that can be extended up to 16GB) and a solid durable framework that is designed to survive sudden drops.
The device is sleek, portable and comes with a power indicator on the front edge. You get all kinds of USB ports and plug here along with an IR webcam, fingerprint reader and a touch-sensitive keyboard.
The ergonomic keyboard enables fast typing while touchpad comes with small buttons on its either sides for better scrolling. The 256GB SSD hard-drive also boosts the laptop's data transfer speed and overall performance.
Dell Chromebook 13 (Best for Business)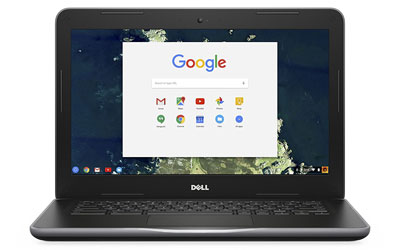 The Dell Chromebook 13 is a sleek yet powerful laptop that is best suited for commercial usage. The 13.3 inch non-touch HD display, Intel Celeron C3855 Processor, 4GB RAM and 16GB SSD storage, along with a solid 10-hour battery backup make the device a hit among technicians and gamers alike.
The lid features a soft-touch carbon fiber finish and aluminum construction. The keyboard is very ergonomic and easy to work on for long hours. The Infinity Edge display delivers HD quality images and sharp vibrant colors for a better viewing experience.
The touchpad is very responsive and comes with discreet buttons on the side for better performance. The device comes with a basic assortment of ports and plugs while the battery life is powerful enough to last almost 10 hours.
Alienware 13 R3 OLED (Best for Hardcore Gaming)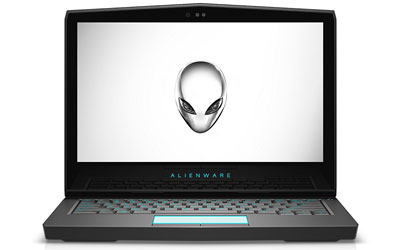 Alienware 13 is the perfect choice for users who are into hardcore online gaming and graphic designing. The slim sleek chassis comes with an amazing OLED display, 7th generation Intel Kaby Lake Processor, 13-inch screen and Nvidia 10 Series GPU integration.
Alienware is currently the smallest and lightest VR-ready notebook in the market that features a gray anodized aluminum and magnesium alloy construction. The high-resolution OLED display is perhaps the best feature showing vibrant, crystal clear images. The TactX keyboard is ergonomic and easy to work on. Even the battery is quite durable and can sustain for almost seven hours when fully charged. The device is designed for long-term use, best for technicians, web developers, and gamers.
Dell Precision 5520 (Best for Aesthetic Appeal)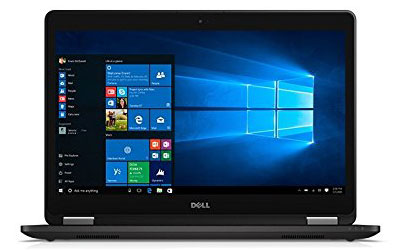 The Dell Precision 5520 is perhaps the most aesthetically appealing laptop in the market featuring a sleek, lightweight framework made of carbon-fibre and aluminum. The standard 15inch screen features an InfinityEdge display and 3.0GHz Intel Core Xeon E3-1505M v6 processor.
Moreover, the device has a powerful 32GB RAM and 512GB SSD hard-disk space for faster, more robust performance. The design of the Precision 5520 is pretty similar to that of the XPS 15 model. The model comes with 3 Thunderbolt ports, a headphone jack, HDMI port and a USB 3.0 plug. The soft-touch deck is very comfortable to work on while the bezel-free framework adds on to its attractiveness.
How to Pick Dell Laptops?
Laptops have become an integral part of our day to day life. From business to education and entertainment, computers, laptops, and notebooks are immensely popular among users because of their portability and efficiency. The laptop models discussed above aren't the only devices launched by Dell. There are loads of other laptops that might suit your need. Discussed below is a comprehensive buying guide stating the standard features that one must look for in any laptop before making an investment. Browse through the list below that mentions the different types of laptops manufactured by Dell
XPS: the XPS models are the bestsellers in the market that feature premium quality tools and the latest configurations. The Dell XPS 13 and XPS 15 are the two models manufactured under it.
Alienware: Alienware models are best known for their strong graphical support and have some of the best mobile gaming rigs and integrations.
Precision: Precision models launched by Dell are by far the most attractive laptops of the lot. With their smart InfinityEdge display and high-end battery support, the device is ideally suited for demanding tasks and heavy workload.
Inspiron: the Inspiron range of laptops is best suited for everyday use. Inspiron is perfect for first-time users. These are consumer laptops that come in a variety of colors and prices.
Latitude: Latitude models are business models that offer users high-security robust tools and a longer battery backup. The laptops are pretty flexible and configured to support the scale and workload of large-scale enterprises.
Chromebook: Dell's Chromebook range is sleek, sophisticated and very portable making it a hit among students and budding developers. The models are designed for educational purposes.
Dell is among the most popular computer equipment brand in the world, manufacturing powerful laptops and computer systems for both personal and commercial use. We hope this guide helps you pick the most awesome laptop for yourself.