Help desk software is a platform that comes with a set of tools used to collect, organize, report, and respond to customer interactions. You'll find modern help desk solutions in practically every industry and in every support channel, including chat, phone, email, and social media apps.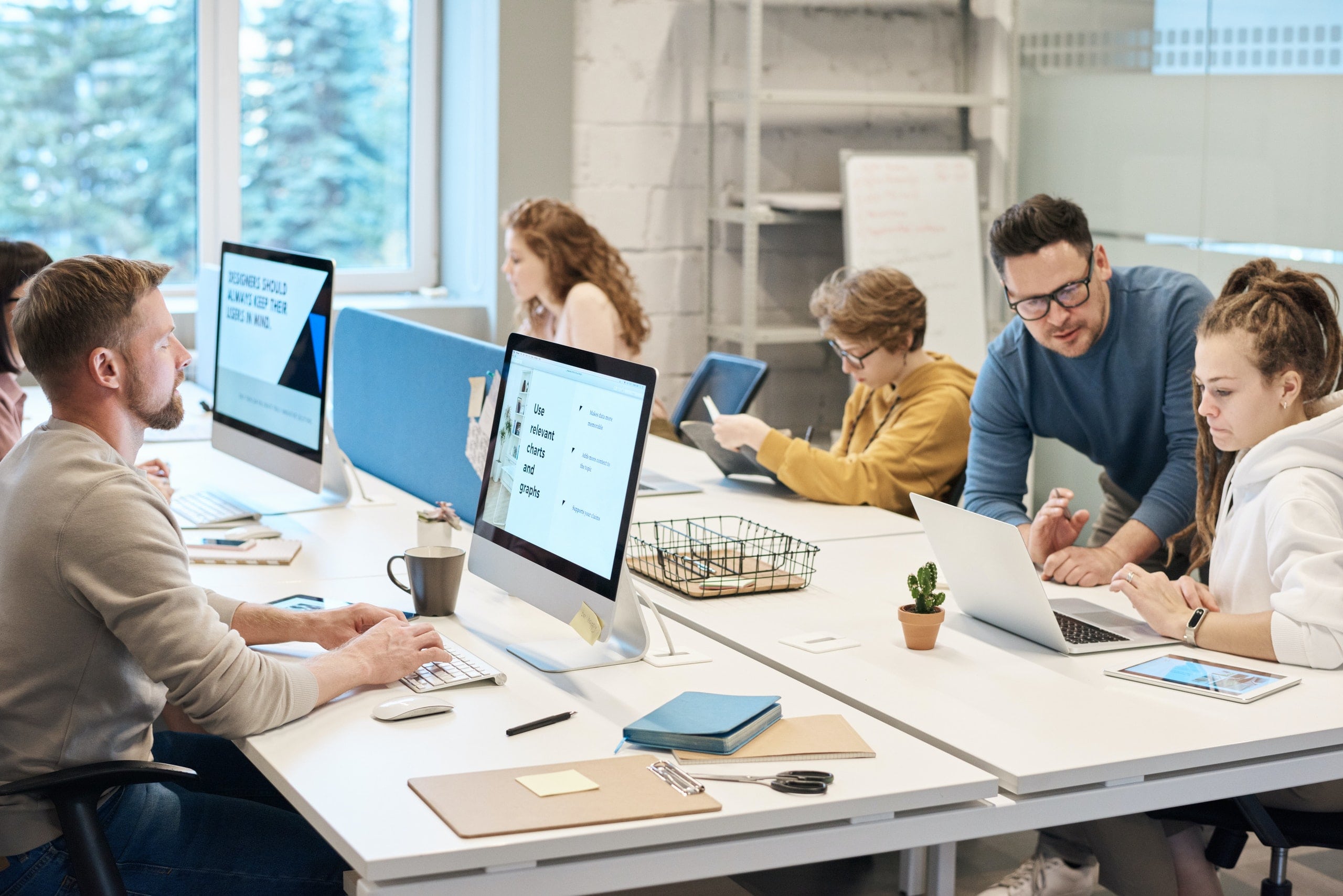 Choosing the right help desk software, whether it's hosted, self-hosted, open-source, or enterprise, can be a challenge. Use this guide to determine the best choice for your business.
The 4 most common types of help desk software.
While exploring help desk features, like an automated ticketing system and a shared inbox, you've likely come across the following software types. Let's compare them.
1. Self-hosted help desk.
Self-hosted help desk software also called "on-premise" help desk is licensed proprietary software purchased directly by the business or enterprise. After buying the license, your company hosts and owns its help desk servers, which offer increased security. If your business purchases a self-hosted help desk, you become responsible for updating it. However, you only need to pay an initial set-up fee. You aren't required to pay for a subscription.
Self-hosted pros.
Total control over data and security.
Customizable to fit your needs.
Self-hosted cons.
Comes with a massive upfront investment.
Additional costs for updates, fixes, and backups.
Requires an in-house IT team to operate.
2. Cloud-based help desk.
Software as a service (SaaS) cloud-based help desks is hosted on the vendor's servers, which requires no server set up on your end. Still, you'll need to train and onboard your staff into the systems to be able to use its features. All your team has to do is log in via desktop or app. Users have to pay a monthly or annual fee to keep their cloud-based help desk operational, but this fee includes maintenance, data security, and technical support, making it worth the cost.
Cloud-based pros.
Allows you to purchase better plans as you scale.
Easy to set up and maintain without technical support.
Provides accessibility anytime, anywhere if you have an Internet connection.
Cloud-based cons.
During an Internet blackout, your business shuts down.
When glitches or malfunctions occur, you can't fix them yourself.
Little to no customization options for your servers.
3. Enterprise help desk.
While self-hosted and cloud-based help desks come with several features all businesses could benefit from using, enterprise help desks take it to the next level. Corporations that upgrade to enterprise receive advanced features, like reporting, IT asset management, and brand support.
Enterprise help-desks are designed with customers and employees in mind. With an enterprise's internal ticketing system, employers can track and resolve employee-specific issues.
Enterprise pros.
Offers businesses round-the-clock support for customers and employees.
Provides companies with even more customization options geared towards enterprises.
Enterprise cons.
Not affordable for most businesses.
Some features are too complex for most users.
4. Open-source help desk.
Using an open-source help desk won't be easy if you have minimal coding experience. If you do, you'll gain access to the most customizable help desk on the planet. As long as you have access to the help desk's source code, a developer can enhance or modify the software.
Developers can freely add features, fix bugs, release updates and improve integration. Some companies have created and sold their own software based on someone else's raw code.
Open-source pros.
Most open-source help desk software is 100% free and endlessly customizable.
Users can collaborate with each other to implement suggestions or updates.
Open-source cons.
Unless you're a competent coder, you won't be able to use this software.
Support channels are limited, so you're reliant on your own team.
It could take several months to implement the right security measures.
Regardless of which help desk you choose, make sure it can track team performance, automate or eliminate manual workflows, manage customer communications, and create unique tickets.