Most people have never even heard of the word timeline infographic, what it means and how important they are. If you want your business to gain more exposure in an overcrowded world, you need to start considering how you can use infographics to increase traffic to your blog or website.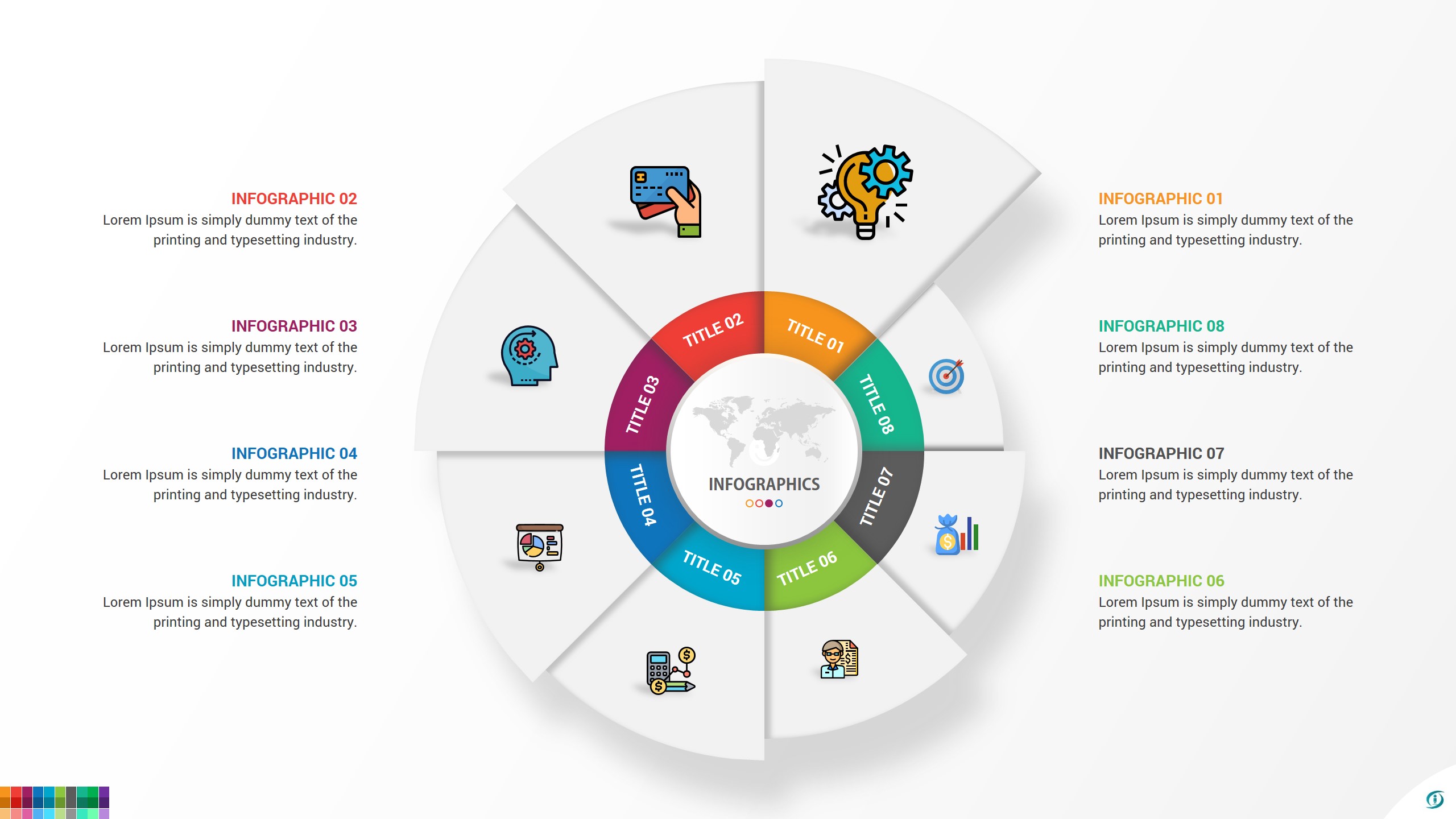 Timeline infographics are visually appealing structures that are designed specifically for social media channels like Twitter and Pinterest where users generally prefer simple images rather than words. Here are 8 reasons why using a timeline creator is important for businesses:
1. Drive traffic to your website or blog through social media channels with a timeline maker.
Infographics are meant to be shared on social media, which means that people who wouldn't otherwise come across your site will see them on their newsfeeds. The more infographics you share, the more exposure your website or blog gets on social media channels which can increase traffic to your site organically over time.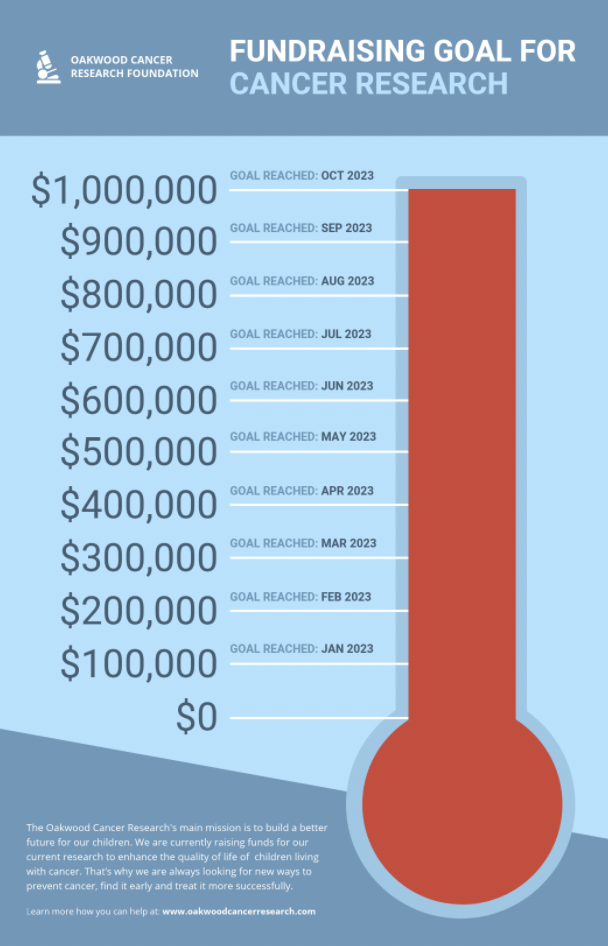 2. An online timeline maker keeps your blog readers engaged with fresh content.
Infographics are unique content types that will make your site stand out from others in your industry. When new visual content is published, it gives people a reason to visit again instead of taking one simple glance at your site and leaving without looking back.
3. Generate leads for your business with an embedded call to action on each infographic.
When someone sees an infographic they like on Twitter or Pinterest, it's common for them to click on the image itself to learn more about what it is and where it came from. If you have an embedded call to action on your infographics, they will click the link and see what else you've published. This is a great way to generate new leads for your business.
4. Understand your audience better with easy-to-understand data.
Infographics allow you to make sense of large amounts of data quickly, which means understanding who your audience is and what they like (or dislike). For example, if one section of an infographic receives more shares than others on social media, it's obvious that people enjoy that topic compared to other sections that received less attention. You can then use this information to create better content in the future.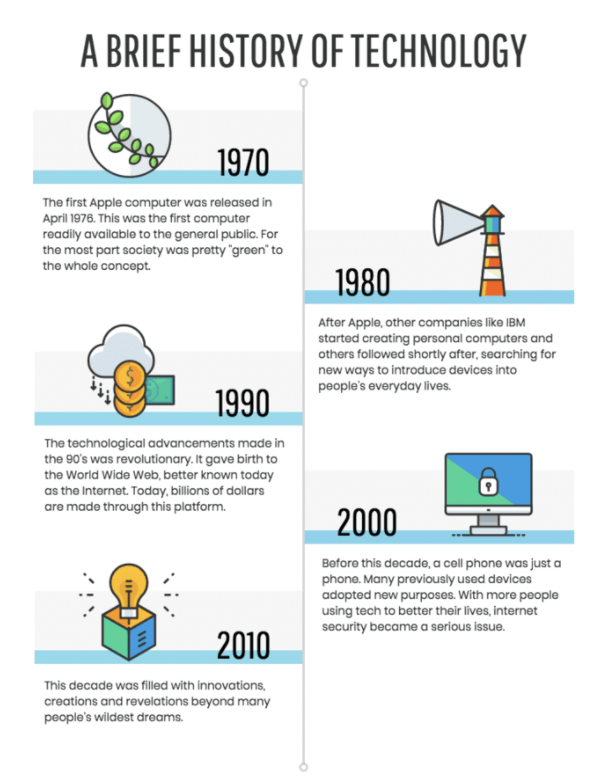 5. Become a thought leader in your industry using an online timeline creator.
When you share information on social media, people will begin to associate your site with what you're publishing. If the infographics that you create are high quality and informative, then it's likely that people will see your blog or website as a leader in your industry.
6. Save time and money on designing custom infographics for your business.
There is a common misconception that timeline infographic creators are difficult to use and require someone with design skills to create them properly. This couldn't be further from the truth – there are many free timeline creator tools available online that anyone can start using today without any graphic design experience whatsoever.
In fact, creating custom infographics for your business could cost up to $500 depending on how hard they are to make, whereas timeline creators are available for free or at very little cost.
If you are looking to make great timeline infographics, then just go to Venngage, the best infographics maker in the market right now!
7. Brand your content to increase engagement with a simple timeline maker.
If you want your business to gain more exposure on social media channels, using a timeline creator will not only help you create more infographics but will also brand them so that they have your website name across the bottom of each image. This helps search engines associate your site with specific topics so that people looking for infographics online can find yours easily.
8. Boost social engagement for a more stable online presence.
Every time one of your social media posts goes viral and generates tons of shares, this is an indication that you are creating amazing content that people love to see online. When you use a timeline creator to create infographic images, you give your business a more stable online presence and avoid the pitfalls of relying on just one type of content.
In conclusion.
People are visual by nature. If they can see something they'll be far more likely to engage with it than read through an extensive text post which would only lead them to click off your site and never return again.
Infographics, and timeline creators in specific, help explain complex data and information in a quick and easy-to-understand way that people won't be able to ignore. They're also easier to share across social media channels which gives new visitors a reason to keep coming back for more content on the topics they like the most.
Infographics (and timelines) should definitely be part of your content marketing strategy as they provide a ton of benefits for driving traffic to your site and increasing social engagement. How you use them is up to you, but the results from infographics are usually pretty amazing!