As we make our way out of the COVID-19 pandemic, consumers are ready to spend, both online and inside your store. In-store shopping is still a considerable part of any retailer's business, and getting that foot traffic in the door to engage with your products and services is key to building shopper loyalty.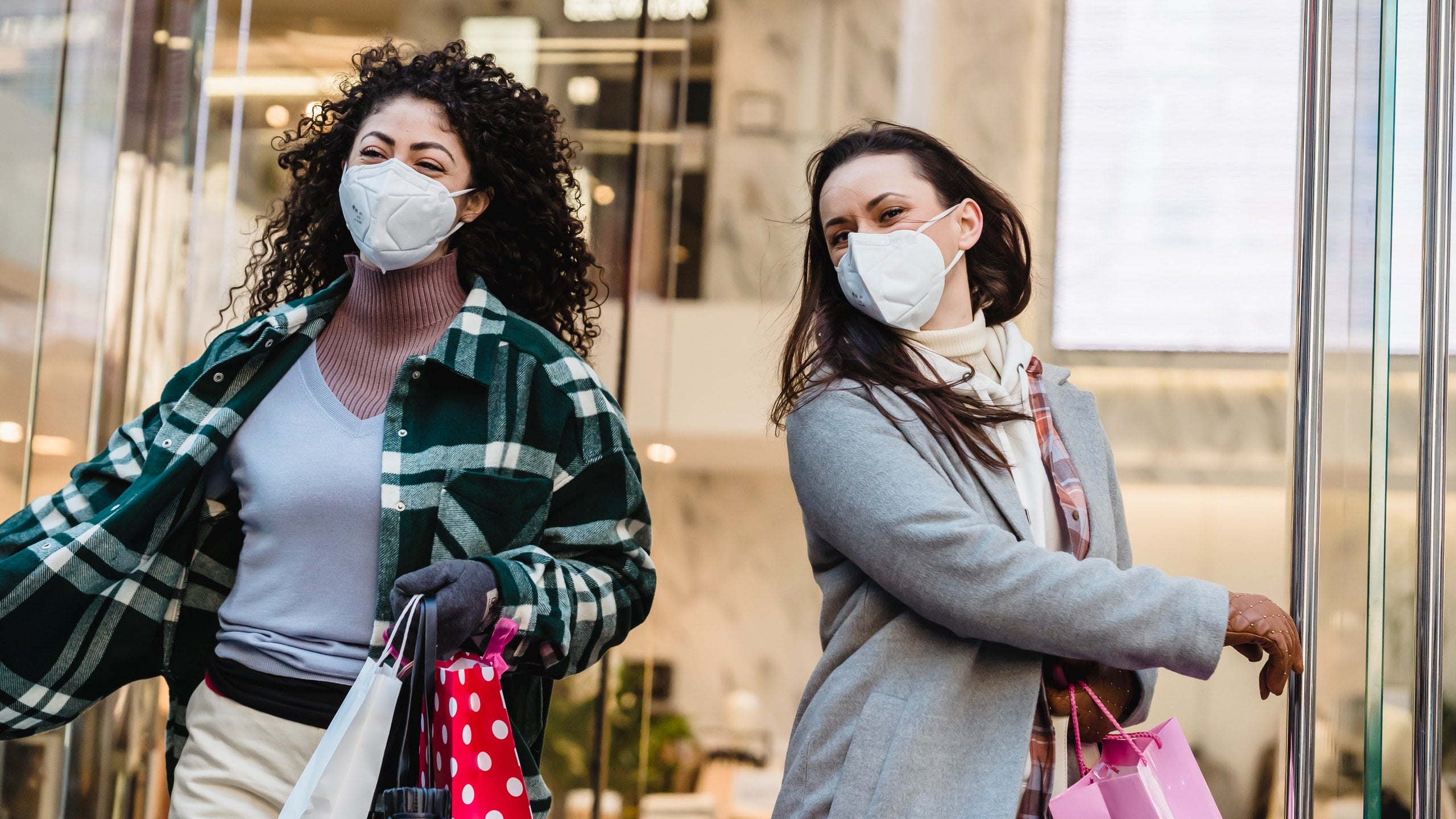 Here are some simple ways to attract new and long-time customers into your brick-and-mortar store so you can increase your retail sales.
Safety is number one.
No matter what, there is still a feeling of fear or hesitation in some of the shopping public. Even though things have eased up with cases and pandemic-related deaths falling, some consumers still have concerns about entering crowded indoor spaces.
Keeping up with safety precautions is still a good idea for the time being. You can continue to have your staff wear masks and follow good surface disinfection practices. You can also keep your store configured in a way that helps to keep traffic flow moving through space and encourages physical distancing. Nervous customers will feel safer coming to your store and be more willing to browse and spend.
Make your space attractive.
The first step to an attractive retail space is to make sure your shop is clean and inviting. Make sure your products are available for viewing and labeled clearly. One thing that internet shopping can always claim is that it is easy to identify what every product is. Your store should do the same.
Make sure to invest in high-quality clear sign holders to highlight sections of displays. If you have limited space, you should still do your best to spread out your products and make sure that everything is visible to the consumer. You can also use electronic interactive displays in your store to add to the experience.
Customer connections.
One of the best things you can do for your business is to build loyalty with your customers. Keeping your customers and getting them to make repeat purchases is less expensive than trying to gain new customers. Excellent customer service is the best way to help you keep those customer connections strong.
Work on making a connection with every customer that comes into your store. Greet them at the door, be outgoing and friendly, and be prepared to answer questions. If you don't have an answer, tell them you will find the answer and get back to them. These basics should be taught to your entire staff, even if it means investing in some extra training.
With the data you collect about your customers, you can also create unique profiles. That way you can customize your marketing and offer featured products in your email newsletters that you know your customers want. Your customers will appreciate the extra attention to detail.
Local search engine optimization.
Even if you generate more sales from your brick and mortar store, you should still have a strong online presence. Local search engine optimization (SEO) is a great way to get customers to visit your website and see your products and find out more about you. When searching for a certain type of store or product, users tend to enter in a search term, such as "widgets," and then the city where they are located. With robust local SEO, you can be one of the first businesses they see.
Customer referrals.
Use your existing customers to find new ones. Offer incentives to your customers for bringing their friends and family to your business. Then, do the same with those new customers. It's a simple way to, in time, expand your brand recognition and build loyalty with a wider audience.
Be active in the community.
Since you are a local business, you will need people from your community to shop with you in order to be successful. Connecting with your community can yield amazing results, and it's also the right thing to do. There is a lot you can do, whether you use your financial resources or your staffing resources. Have your team do regular volunteering, such as making meals at a shelter. You can also sponsor fun runs and other charity events. This will position your brand as a community leader and build trust between you and your neighbors.
Use your exterior space.
People are naturally drawn to things that look like they are popular. If you move your merchandise outdoors, it can look like you have a crowd around your store. Sidewalk sales have been around since the early days of retail, and with good reason. When it looks like there's a crowd, others may come and check out what's happening. At that point, you potentially have new customers to pitch to. It becomes harder to ignore and walk by your store when it seems like something exciting is going on.
Retail is hard, and getting harder, but there are ways to succeed. With some hard work and creative ideas, you can bring in the business you need to reach all of your goals.