Everything can be measured in terms of effectiveness and efficiency, and UX/UI design is no different. What are the factors that affect user satisfaction with the product? What actions can be done in order to make the clients happier with the result? In this post, we'll have a look at what affects user experience and how to improve each element of the interface.
Factors of UX/UI design to pay attention to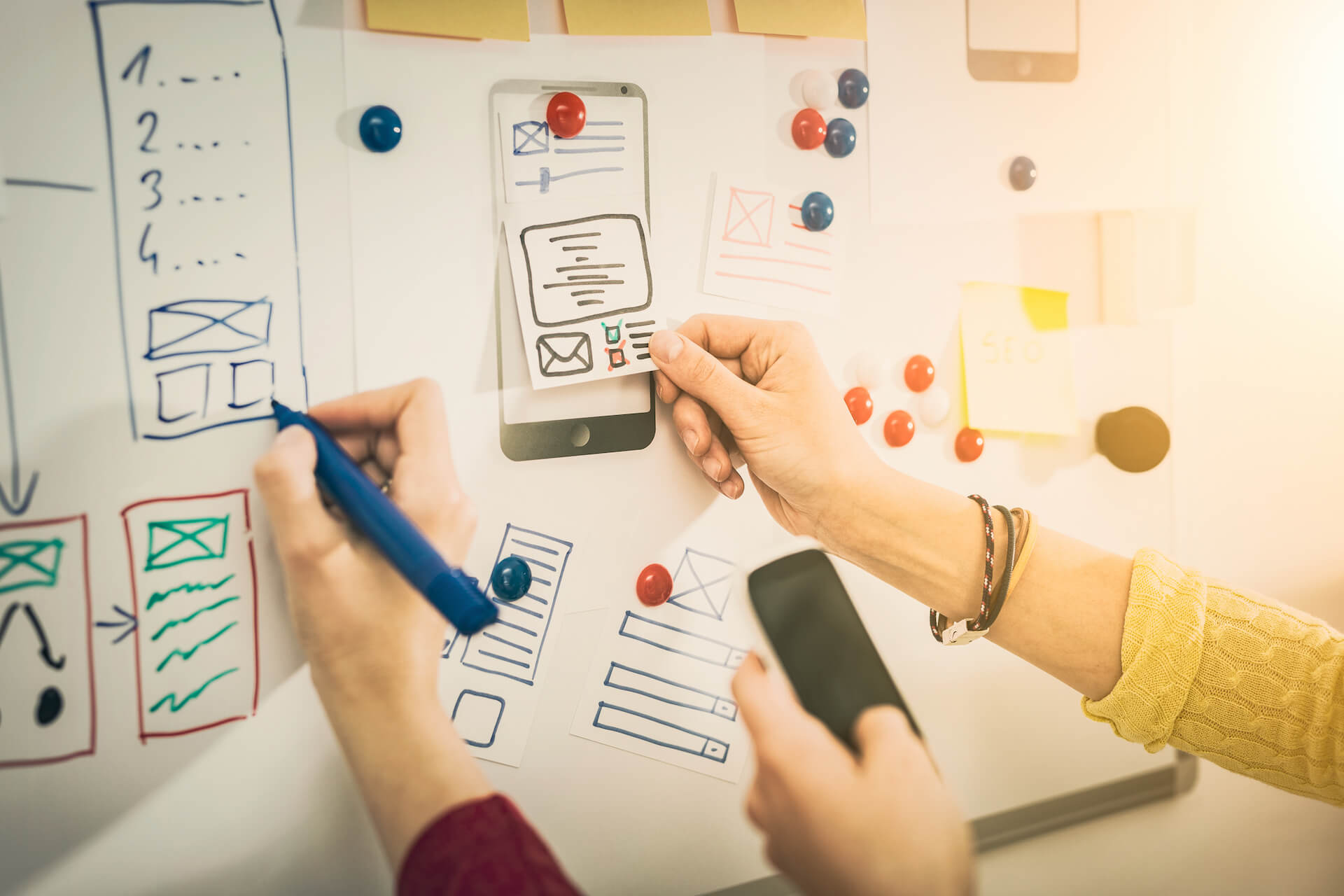 Professional UX/UI design agencies use certain factors to assess the performance of their solutions. Now let us have a closer look at each of them.
1. Utility
This is one of the key factors. The design should be useful, not only beautiful. Think about how design can be useful for your target audience. The design of an entertainment resource will be different from a news portal in colors, layouts, and forms. Consider these differences and try to show the user how the website can be useful for them in the first few seconds.
2. Usability
Good usability will allow the user to achieve maximum results in a short period of time. The faster a visitor finds the content they want, the better. If the user gets to the right page in 2-3 clicks while not spending five minutes trying to find the correct button, then usability can be called good.
Make your design user friendly and save time for the people coming to your site. Modify the existing design and make it more practical to use if you feel that it doesn't meet this criterion.
3. Ease of finding information
According to Clay, UX design experts, facilitating the search for the necessary information, you make using the website much simpler. When creating content, make it easy to read. Separate blocks into categories, visually highlight important elements of the site. This way, the user will find out exactly what they need and appreciate your professional design approach.
4. Confidence
Trust is a valuable resource that is now in short supply. Deceived users will not go to you twice. When creating a design for a product, make sure that it is worth their attention, a quality element. Provide the visitor with accurate information. Ensure that the developed information architecture works well. Check the design for errors. This will increase the level of trust and lead more customers to your site.
5. Desirability
Consider the level of product desirability for your target audience. When creating a design, don't forget about branding, image level, expression of individuality, and creating an emotional design. This will help keep the user's attention and increase the chances that they will choose your product.
6. Accessibility
Accessibility refers to the possibility to access your product by all types of people, including users who have hearing loss, vision impairment, or other disabilities. Companies often forget about creating accessible designs, believing that people with disabilities are a minority. By creating a design without accessibility, you lose this traffic to your sites, thus you lose money. A person with a disability should be able to purchase things on your site just as easily as any other customer.
7. Value
The product must be valuable to businesses and users. Your design should be profitable for the company and meet the needs of the user. When creating a UI/UX design, keep in mind what the users of your website want. It will help you to come up with user-oriented solutions.
Successful examples of UX/UI design
Studying the websites that have done a lot of work on making their UX/UI outstanding is good practice for any designer. Take these sites for example:
Freelance exchange Upwork – The creators of Upwork are actively following the principles of UX: their site is useful for both customers and freelancers. The exchange is valuable because it brings profits to both the creators and users of the site. Usability and ease of information retrieval are on point. Speaking of shortcomings, the website doesn't have the best accessibility for people with disabilities.
FreeCodeCamp Academy – This project follows the principle of usability (all buttons are easy to find and highlight) and usefulness (the site is useful for visitors since there are free lessons that teach technologies). The website is valuable for both creators and users of the web resource.
Translation service DeepL Translator – This website translates texts with the help of AI. Usability is the best side; using the interface is extremely simple and straightforward. The site is useful for translators and people who need to translate something from English into Russian (or any other listed language).
Summing up
When you're working on a design, think about the factors that can influence the success of your user experience. Web design should be accessible, valuable, solve the user's problem, and meet the needs of the target audience. Focusing on these factors will make your users happy, your UX/UI successful.