Site metrics can offer a deep insight into who your visitors are, how they behave on your site, and the rate of conversion, among other things.
Using this info, you can better be informed & formulate strategies that'll help you reach your goals faster.
Whether you are new to the world of analytics or simply want to know what all the numbers mean, we've pulled together 5 top ways to analyze your site traffic and, hopefully, improve your conversions better.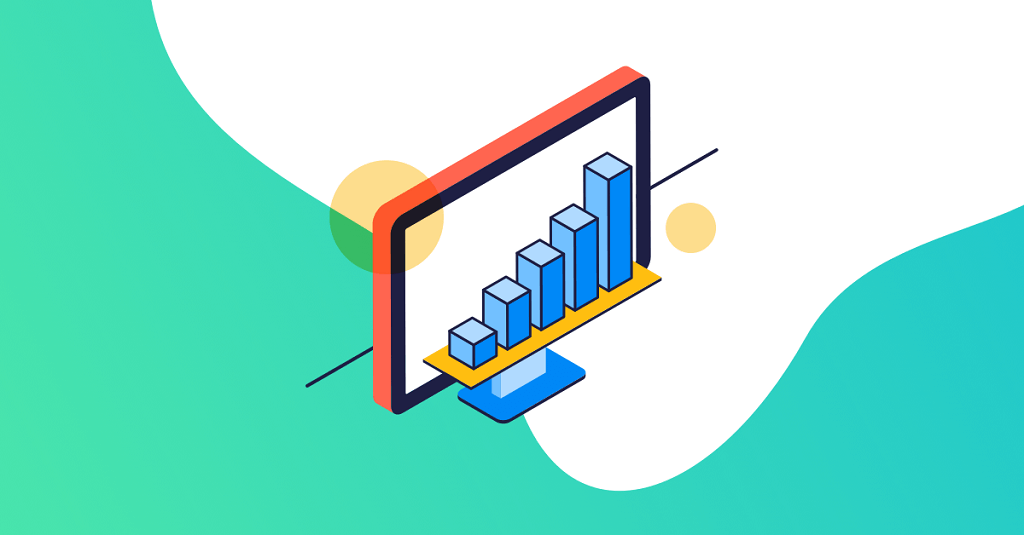 But hey, what are the top ways to analyze your website traffic/visitors?
Without any further ado, let's count them down:
But first, why is website traffic (and analyzing it) is important?
Simply put, a high traffic rate is key to establishing yourself as a reputable brand. the more reputed you seem, the more engagement you'll receive, which in turn increases your conversions, which will translate to better profits – yup, it's a catch-22.
And having more traffic can also help you:
Build better relationships with a wider range of audience
Enable your websites content to be shared across more social media/marketing channels
Generate more high-quality leads
Identify, maintain, and grow your site's strengths & use it to attract more traffic
Find out if, when & how you can broaden your business
As you can see, having a higher traffic rate can be beneficial to you & your site from almost every angle imaginable.
It also makes the need to analyze traffic metrics all the more important.
6 ways you can analyze your site traffic and everything you need to know!
Here at traffic crow, we are always on the lookout for ways to increase site traffic. Here are the top 6 strategies we use every day:
1. Find where the traffic mainly is coming from.
Whether it's via paid ads, organic traffic, or social campaigns, it's crucial you find out where your traffic is mainly coming from. Why? Because it'll help show how the world is seeing – or better yet, is finding – your websites.
Using this data, you can analyze your marketing strategies' success rates, find out what works and what doesn't, as this will help you adjust or recreate those strategies better, leading to getting more traffic to your sites. Find out things like "how good the recent mail marketing campaigns performed?" or "which article is trending right now?"
Keep a historical record of everything, and make sure to glance at your traffic rates every day, looking for any changes & ways to improve it.
2. Analyze page views, visits, and unique visitors (this is important).
While this may seem basic, getting the right metrics on visiting rates can be highly important to a site's success – especially in the long term. For that, you need to know what's different between page views, visits, and unique visitors'
Page views – as the name suggests, this is the metrics that'll tell you how many times a user has accessed your website. This is great for finding out which of your pages or articles are most popular and what makes them so.
Page visits – this metric focuses on the number of visits a person has made and groups them across time periods, whether new or returning.
Unique visits – this metric lists the number of unique visitors (aka first-timers) your sites are experiencing. This is great as you can get a true look at the level of exposure your site has and find out where you need to improve.
3. Check metrics on average time spent on-page.
Analyzing the metrics on the amount of timer visitors spend on your website is a great way to find out which contents are working and which don't. The pages with the lowest scores may need some serious refreshing.
As you gain new users, the major goal is actually is to keep them better there hooked to your websites. This involves pushing them to view more your content than just the results that had led them to your site. Make sure to focus on sources – places where the users who spend the lowest time on your sites came from.
Using this info, you can get a better idea of what they were exactly looking for and thereby adjust your content so that they'll find it more rewarding – thus boosting the time spent.
4. Analyze your site's bounce rate.
For those who don't know – the "Bounce Rate" refers to the percentage of people who have visited your site but, for some reason, choose to go to another website. This is a pretty crucial metric to analyze as it can easily tell you how good (or bad) your website is performing, including which pages the visitors like or dislike the most.
Though it varies from site to site, the ideal bounce rate falls between 26% and 40% – anything more is bad news. Both the Web Pages & the overall site will have different bounce rates, so use that info to understand better which parts work & which don't. As you fix the parts with the higher bounce rates, your overall bounce rate will slowly reduce.
Also, make sure your site loads fast & are responsive as studies have shown that if a site fails to load within 2-3 seconds, it can lose up to 57% of its visitors!
5. Setup site goals and review them frequently.
At the end of the day, gathering each metric & analyzing them won't do you much good if it doesn't tell how your site is performing overall. A good way to circumvent this is to ascertain how the goals you had set up for your sites are fairing.
Whatever your website is, even non-monetary ones, analyzing goals – be it filling forms, downloading documents, or carting items – will surely help you what your visitors are doing and whether your site's objectives are getting fulfilled or not. Make sure to conduct your goal analysis on a periodic & consistent basis, say monthly or yearly. This way, you get a broader picture of everything and easy to spot irregularities.
By analyzing goals, you can also know more about your traffic rates and their quality levels. Plus, it offers deeper insights into your site's accessibility ratings too.
The need for analyzing website traffic (visitors) – here are our final words.
When it comes to analyzing your website's traffic or visitors, the above-listed methods and metrics can offer you a cohesive understanding of what's working and, more importantly, what isn't – info that can be crucial to your success.
Indeed, this opens a whole new set of doors to improve your sites. Key factors like navigational comfort, content diversity, user experience, and your marketing + social media can all be now streamlined to suit your business goals better. This will also help you develop an "identity" for your site as you learn more about your beloved visitors.
Indeed, thanks to the deep insights these metrics are capable of the offering, you can rest assured that you'll be able to make informed decisions and better gain the best possible profits from your websites and marketing efforts.