Until the end of the last decade, both businesses and customers have had a habit of upgrading their laptops after 3 to 4 years of usage. Reasons like invention of smart devices together with economical meltdown have made this upgradation cycle much longer today.
It was backed by a significant question; does anybody want to spend hundreds of bucks for a new device that's only a little faster than the present one?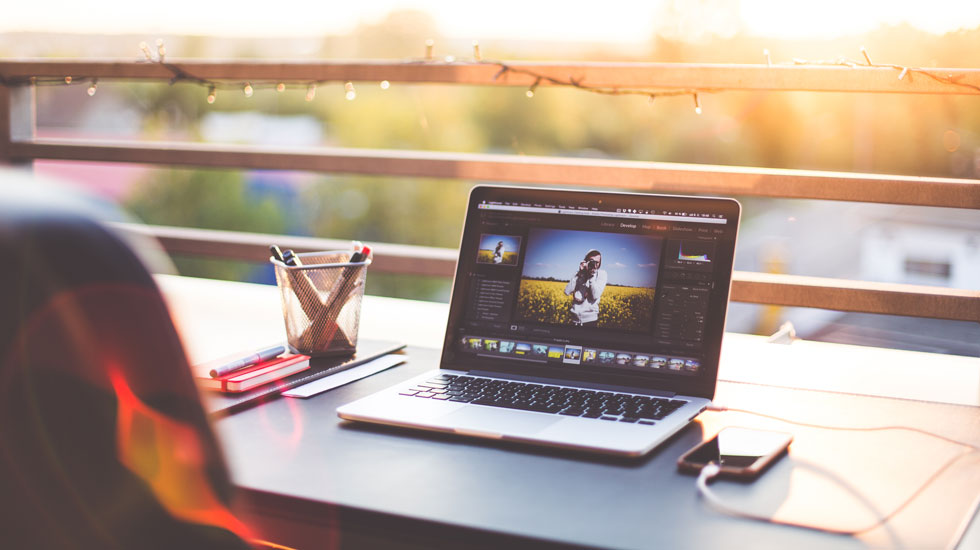 However, the scenario has changed a lot in 2017 and the difference not only stops at speed.
Related: Best Laptop Brands: Top 10 Laptops Ranked
Instead, differences can be identified everywhere in today's laptop in terms of prolonged battery life, 7th Generation CPUs and much more. Here, we've jotted down some key features that you should check before buying your new laptop and get value for money.
2-in-1 PCs
2-in-1 PCs work as both laptop and tablet. When you need to get some work done, send emails or surf the web, you would inevitably need the keyboard and touchpad but requirements will change when you just want to watch a movie or simply need to check social media accounts. New generation 2-in-1 PCs bring you the best of both the worlds. Unlike your couple of years' old laptop, this PCs can be folded flat when you don't need a laptop.
USB Type-C Port
USB is like an all-in-one solution to laptop users. You can charge your tablet or phone, transfer data to a flash drive or connect to a docking station through this. Unlike old laptops that come with standard USB Type-A ports, 2017 models come equipped with USB Type-C ports that offer a lot of new functionalities. This can carry electricity and data through a single wire thus allowing you to charge your laptop, copy files and output video to third-party monitors. With such industry standard USB ports, you can reap the benefits of AC adapters, monitors and docks.
LED Display
Laptops with LED screens have a costlier tag than those with LCD screens. You may be wondering about the difference and why you need to pay the extra bucks. To answer, here're some advantages of LED screens over LCD screens:
LED technology brings you brighter screen and richer color and warms up instantaneously
LED displays use approximately 25-30% less power, thus offering savings on energy bills.
LED display screens are thinner and lighter compared to their LCD counterparts.
Full HD Display
For the older laptops, a resolution of 1366 x 768 was the standard one and the consumer may have paid extra bucks for that. Even after that, you might had to scroll down a long to edit documents, texts didn't fit the screen and the pictures had grains. In 2017, you can easily find good display laptops with full HD displays (resolution 1920 x 1080 or higher). Full HD display provides optimum viewing experience for human eyes. You can see more of the work at once and enjoy pictures the way they're actually meant to be seen.
OLED, 4K Screens
Unlike older laptops that come with 16:9 aspect ratio screens, now it's the time for OLED and 4K screens. Users who want inky blacks and color pop, OLED is the ideal screen to go for. It provides saturated colors together with high contrast and dark blacks, which make a great viewing experience for videos and graphics. 4K screens boost the resolution of present HD four times, thus providing a far cleaner, crisper and better viewing experience.
Touch Screen
Though it took birth a couple of years ago, touch screen has become almost a necessity in 2017 laptop models. As Windows 8 integrated touch screen features everywhere, laptop manufacturers also have begun development of touch screen laptops. Touch screen helps you to develop fast drawings, navigate through the computer and sometimes bypass the keyboard. This is immensely beneficial for architecture and art students as well as creative media professionals as it has eliminated the need of physical notebooks.
Flexibility
For laptops, flexibility was, is and always will be one of the topmost priorities amongst consumers. For instance, in your 5-year old laptop, you couldn't even think about using the same device for both your important works and watching movie while standing in a long queue. But the new-age laptops have made this possible. With these, now you don't need to pull out your laptop or turn on the TV. Instead, you just need to detach the screen from the laptop or fold the laptop into a tablet and kick back.