If you are lucky enough to have an office that you can personalize, then one of the first things that you should invest in is the right office desk. An ergonomic desk can not only make the office cozy for you, it can also go a long way in making sure you don't suffer from any unwanted injuries and health problems.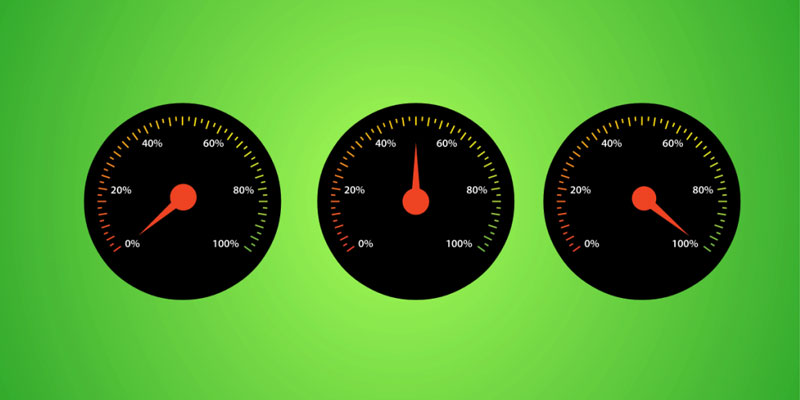 Besides that, an office desk is the central equipment for organizing your belongings. A well-organized office space is paramount for work efficiency. A good office furniture is also directly related to your mood in the office. You want to be happy when you enter your workspace.
Benefits of the Right Office Desk
Increase in productivity is an obvious benefit. A well organized and purpose built desk can motivate you and your employees to work.
Self of belonging is another important aspect of an office desk. Your office space is like your mini home. The only way to make it cozy is to have the right desk.
Health benefits are yet another important benefits of an ergonomic desk. A right desk with the right height, keyboard tray and easy to reach cabinets and shelves can improve your overall spine health.
In the end, a good looking and ergonomic office desk just looks outright attractive. If you want to send a strong message to your potential clients and your employees, then make your office look attractive, clean and organized.
What Type of Shape Do You Want?
When considering the desk choice for your office space, the first thing to note is what kind of shape you want your desk to be. There are basically four types of desks that you can get:
#1. Rectangular Desks
These are your generic worktable that are, as the name suggests, rectangular in nature. There is nothing fancy about these except that some of them can have pretty large surface areas;large enough to hook up three or four monitors at once.
Rectangular desks are generally quite affordable; however, depending on the material and medium, it can easily run from a few hundred bucks to $500.
#2. Corner Desks
Corner desks are designed to fit right into the corner of your room. They aren't particularly designed to be the primary office desk, they can be a great add-on to your office. If you are running low on space on your main desk, you can get corner desk for your additional accessories.
#3. L Shaped Desks
L shaped office desks are by all means the favorite among most office spaces. They have a large surface area for your stuff, they are well organized; they have drawers, cabinets and even a hutch for a comprehensive setup.
You can find these desks in several configurations. Some are minimal with no shelf area or cabinets, others are very comprehensive.
Depending on the type of configuration and medium that you choose, there costs can run from a couple of hundred dollars to thousands of dollars.
#4. U Shaped Desks
These are desks built for executive offices. You do need a large office room, but when it comes to storage and shelf space, there is nothing larger than these.
They are also the most expensive of all the office desks. In fact, even a basic U-shaped desk can cost you more than $500. Not everybody would find use of them; however, if you truly want to give out a statement to your clients, then this is the one to have.
Are You Looking for Specialized Desks?
The desks that I mentioned above are all generic desks. You can also get specialized desks for your special work. For example if you are a music composer, you can get studio desks. Similarly, if you are a gamer then you can get a nice gaming desk.
You can also get desks like standing desks, adjustable desks, cubicles, and credenza desks for your office for specialized purposes.
What Kind of Features to Look for?
Depending on the type of office you have, you would want to look for different type of features.
For example, if you want a desk that you will use primarily for computer, then you need built in cable management. Some desks even offer USB hubs for accessibility. You would also want the desk to be spill-proof and it should have the material that can track an optical or a laser mouse. Glass surfaces are not ideal for mice.
If you have a lot of files and folders, then you should invest in a desk that has drawers, file cabinets and shelf space. You could even consider getting a desk with a hutch for more space.
In terms of aesthetics, you need to be careful. It is better to go for office desks that are timeless in design and not just a temporary fad. However, at the same time, you also need to be aware of the nature of your work. For example, if you are a law firm, it wouldn't suit you to have funky furniture.
The Type of Material
Another important consideration is the material. You can either get pure wood, steel, glass or mix medium desks. Generally pure wooden office desks are the most expensive. If you get MDF or chipboard desk that resemble wood then you can save a lot, but they are not as high quality.
Steel is usually found in the frames of glass desks. The issue with glass desks is that they do not have drawers and cabinets. Furthermore, they are also not as durable. They look contemporary and sleek, but they are not very functional.
As far as the price goes, wooden desks are the most expensive. The type of wood that you get also defines the price tag of the desk.
Consider the Office Space
It is highly important that you have the right measurements of your office. A meter here and there can ruin your purchase. For example, you may want to get a nice executive office desk, but if your office space itself is small, then it would look entirely out of place. This could damage the aesthetics of the office.
Conclusion
Getting the right furniture is essential to a comfortable and efficient workspace. If you have a keen sense of taste, you can choose the furniture yourself. Alternatively, you can hire experts who can define your needs and provide you the rightly suited product for you.
Among many things, you should consider your budget, the nature of work you do, the type of desk you need, the aesthetics, the ergonomics, and the material of the desk before purchasing one.