Promotional merchandise, giveaways, and freebies. Whatever you want to call them, these items are what exhibitors hand over at trade shows to promote their brand. Giveaways have the power to enchant visitors, provided that you're handing over the right product.
When done correctly, these items can attract leads and expand your brand's awareness even after the event has ended. This makes it crucial to plan your giveaways properly to ensure you're getting the most out of every item you hand over.
The problem comes with selecting the right products that resonate with your brand and your target audience. You can't just give away random stuff to attendees and hope for it to work.
You have to be smart with your promotional merchandise or else you'll just waste time and resources. These trade show giveaways are just what you need to help build your brand and promote your products/services.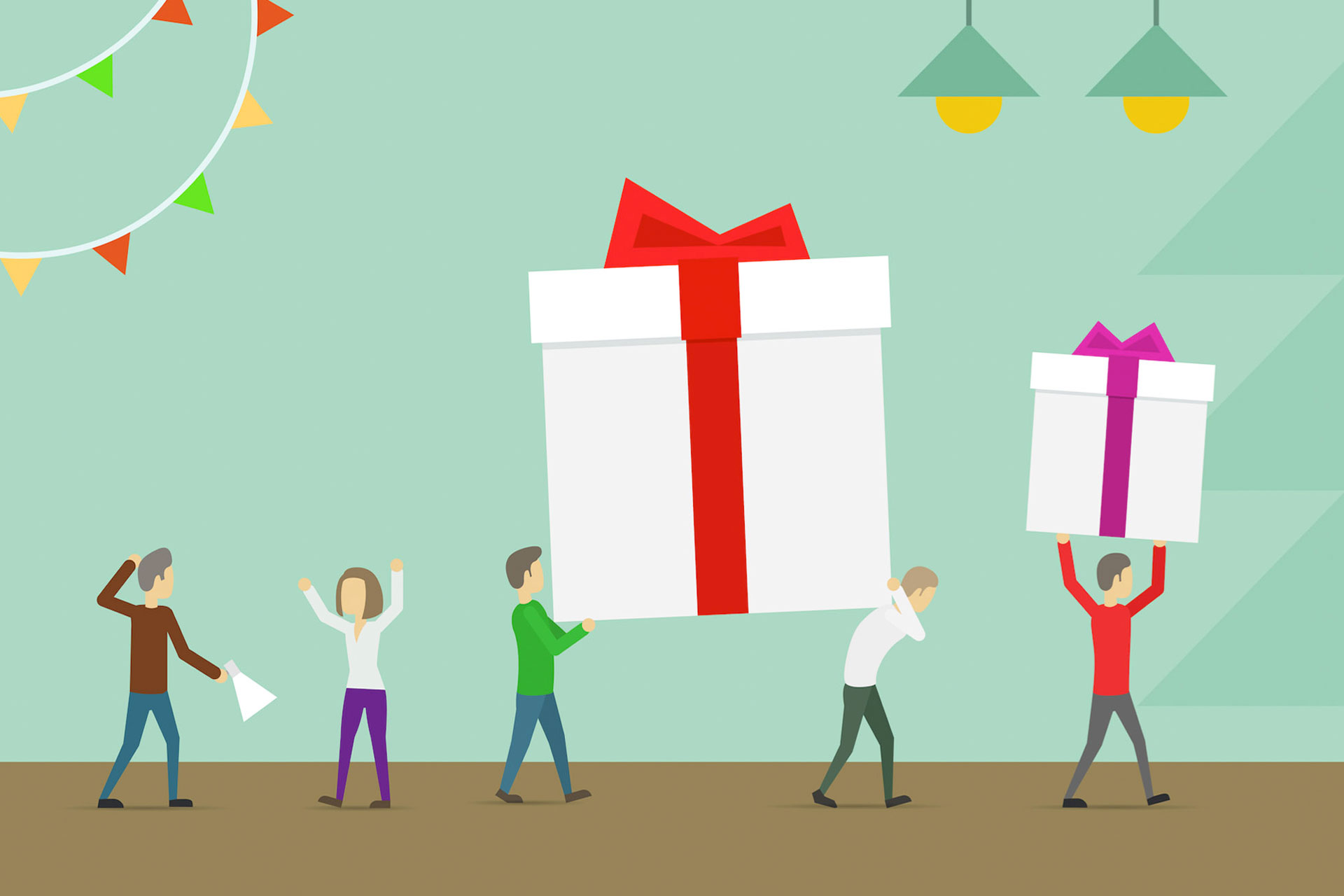 Try these recommendations from Value Added Promotions.
1. Reusable Water Bottles
Walking on trade shows can be exhausting and it's no surprise that most people have water bottles in their hands. Reusable water bottles serve as a useful giveaway to help keep visitors hydrated while looking at the exhibits.
The benefit of reusable water bottles goes beyond hydration as it provides a long-term branding opportunity which is perfect if you're focused on environmentally-friendly messaging.
2. USB Chargers
While trade show visitors may be busy exploring booths, that doesn't mean they're not connected to their emails, calls, and texts. Constant communication can quickly drain battery life and send an attendee to the nearest outlet to charge. USB chargers can remedy this solution and allow visitors to stay connected while at the event. You'll be surprised as to how much booth traffic you'll be generating when you start handing over USB chargers.
3. Smartphone Wallet
Almost everyone owns a smartphone nowadays and it's an integral part of our everyday lives. Smartphone wallets are a cost-effective way of promoting your brand at trade shows. It provides good value to the attendees by protecting their smartphones and can serve as storage for brochures, cash, and debit/credit cards. Smartphone wallets are easily branded and are ideal for displaying your logo and brand message.
4. T-Shirts
Nothing beats the classic t-shirt as promotional merchandise. It's what most companies use as a giveaway item because it functions as a walking advertisement when the attendees wear it. It provides instant value for the exhibitors as well by increasing brand exposure as the attendees walk around with your branded t-shirt.
Trade show visitors love to acquire as many free shirts as they can and your trade show booth is guaranteed to be flooded with foot traffic when you hand over t-shirts at the event.
5. Lip Balm
With so many conversations taking place at trade shows, some attendees can suffer from dry lips. Using a lip balm as a trade show giveaway helps remind visitors about your brand whenever they reach into their pocket to moisturize their lips.
They can also use it from trade show to trade show and offers good value for the exhibitors since it's an inexpensive giveaway item.
6. Tote Bags
Tote bags are a staple giveaway in many trade shows. It helps the attendees carry the goodies they've acquired from the event like t-shirts, product samples, and more. Visitors will flock to your booth to acquire tote bags to hold their swag, brochures, and other personal possessions. It's only a matter of time before the whole event is filled with people that are carrying your branded tote bags which is a great way of spreading your brand's image.
7. Breath Mints
Nothing kills a conversation quickly than having bad breath. Discussions are aplenty at trade shows, making breath mints a practical and in-demand giveaway to help keep the conversation going. Branded breath mint boxes are both convenient and cost-effective in terms of promoting your brand at trade shows. Every time an attendee shares a box, they are essentially advertising your brand to a new prospect.
8. Product Samples
Perhaps one of the best things you can hand over at trade shows is a sample of your product. Attendees get a taste of what you have to offer and it can pique their curiosity on what your brand is all about. It attracts quality attendees who are eager to discover more about your product and they'll become more receptive to your sales pitches.
Product samples give visitors first-hand experience on your offering and give you an opportunity to make a strong first impression.
It takes careful planning and consideration to make promotional merchandise work. With these giveaways, you'll be able to maximize your resources in helping your brand reach more audiences and establish brand awareness in trade shows and other similar events.