The "Microsoft User Data" folder is created in your Documents folder when you install Microsoft Office 2011 for Mac. It will always be there no matter how many times you try and delete it. It will be automatically recreated every time you open Microsoft Word, Excel or PowerPoint.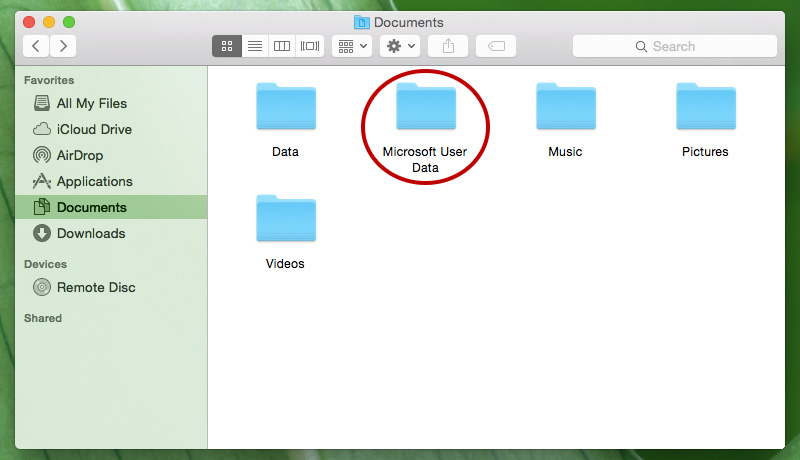 If you like to store and arrange folders in Documents folder then you will surely hate the Microsoft user Data folder. That's why here is how to get rid of it and where to relocate it, so it will away from Documents folder:
First close any office app is open.
Now move the Microsoft User Data folder from Documents to Users/(YourUserName)/Library/Preferences/
Now open any office app like Word, Excel, and PowerPoint.
If your library folder is not visible take a look at How to Show User Library Folder in Mac OS.
Now you have moved Microsoft User Data folder to in users library so when Microsoft Office tries to find the settings and database, it will get it from user's library so it will not create one at Documents folder.