Email marketing is one of the most essential elements of any business from a small business to large organizations. Email marketing is the balance maintainer between clients and prospective clients who want to follow the latest updates. If you send more quantity of information, you will be ticked as a spammer or if you send too less information, then you will not be reached to clients and customers. In order to overcome this issue, you can use the effective Email marketing tool which will send you better results.
If you feel that the newsletter has more responsibilities to do, then you should opt for the service which can deliver you flexibility of design. When it comes to email marketing services, MailChimp has all things to do your assigned tasks.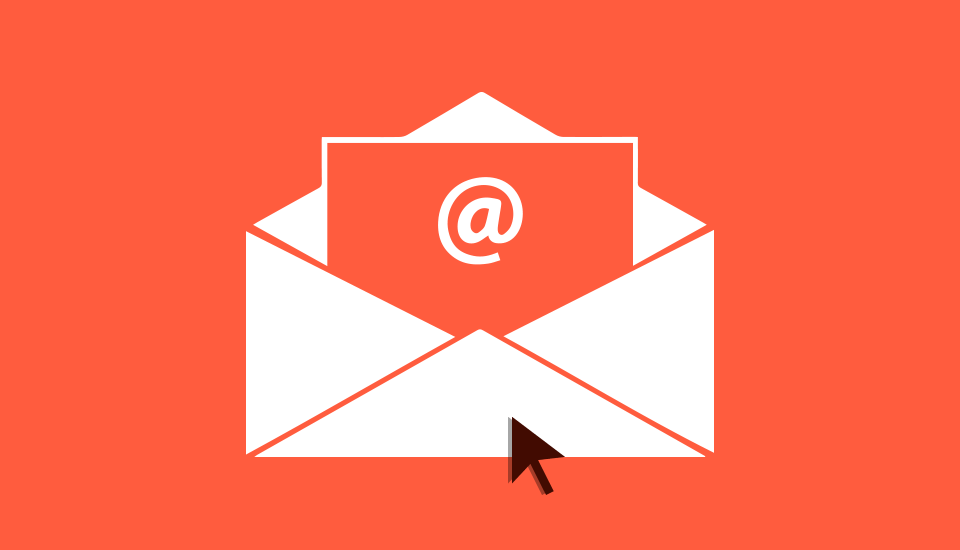 So Why Do You Need Alternative to MailChimp?
MailChimp is a well alternative solution for email marketing services and even Google ranked it topmost with their ability to deliver larger rates. Their price may disappoint you. You may ask if there is a way to use it for free, yes there is a chance. You can use MailChimp for free but if you have more than 2000 subscribers, you can use it for free. You cannot send more than 12000 emails per month. If you want to send unlimited emails per month, then you can have 10000 subscribers, but you should buy it for $75. If you want to use for more than 40000 subscribers, then you need to pay extra $5 per month for every 1000 subscribers being added to the list. These pricing plans may not be suitable for all users and so, this makes the users to search for an alternative solution to MailChimp.
The 7 Alternatives for MailChimp are explained as follows,
Aweber
It is the most popular email marketing tool which acts as the second alternative to the MailChimp in terms of mail deliveries and number of subscribers. It is one of the most reliable email marketing services which has large delivery rates across clients in worldwide level. It provides more than 700 HTML templates for your email newsletters, word press, pay pal, face book and etc, auto responders, easy importing and exporting. The main benefit over this service is, it is enriched with lot of good features. It offers premium services even to business with more than 25000 subscribers. A simple pricing model along with the enriched features is the primary reason for aweber to be in the top 7 list in alternatives to mail chimp.
Features:
It has totally,
700 HTML templates
Drag and drop newsletter editor
Auto-responders
In-depth analytics
Seamless integration with third party tools
Aweber mention that it will charge for the number of subscribers and not for the number of emails.
Campaign Monitor
If your email marketing campaigns should be present smart in physical means, then you should use this option. Making your subscribers to be excited can be only achieved with this tool. It has more number of profits like,
Beautiful drag and drop email newsletter
Hundreds of mobile
A/B testing
Campaign automation
Insightful analytics
Apart from aforementioned features, it has also 2 important features as 24 hour support with large delivery rates. Structured pricing model is another main advantage with Campaign monitor.
Get Response
If you are new to email marketing campaigns, you will need something to make the usability into finer process. GetResponse is the perfect tool for your findings. Get Response will offer you easy to use interfaces to establish the email marketing campaigns. It has enriched features which makes this tool as remaining as most popular email marketing tool. It has tools to suit needs of everyone from beginner to industry expert. This will be the perfect tool to use the features in the beginning stage. It does not matter that whether you are an experienced user or new user, Get Response will provide you various benefits.
It has key features as they are as follows,
It has form builder
It has been designed with landing pages
It has more than 500 HTML Templates
It also has import and export lists
It has auto responders
It is being designed with mobile applications
It has inbox preview
It also has free istock images
Constant Contact
The best feature about this tool defines the way of handling the contacts. Contacts will be managed by this tool in more efficient manner. Other key features associated with this tool are,
Automation of email campaigns
Drag and Drop newsletter design
Hundreds of HTML templates
Better delivery rates
It has more added features and they are,
Coupons
Surveys
Birthday and Anniversary emails
Volume of Emails and Pricing:
This will not charge for number of emails sent. You need to include charge only for number of subscribers.
It is one of the most popular email marketing tools on the web which offers feature rich services and intuitive interfaces for its users. It has real time reporting which make sure that you are aware of how many links getting clicked who has read them if you hit send. It will manage the contacts in excellent manner. One can simply import an Excel of your contacts and constant contact will manage everything. It has the highlight as it will handle the unique way of handling the contacts or subscribers. It will keep you updated about everything like inactive contacts, UN subscribers, bounce rate and more.
iContact
It is also a good alternative and it is a solution from small business to large enterprise. It has major features and they are,
HTML Templates
Drag And Drop newsletter creator
Auto Responders
Reports
Spam Checking
Social Media Integration
It has the feature of email personalization which will allow one to survey their contacts to put messages as personalized. It has sign up forms on face book page and scheduling posts on twitter and facebook.
It has number of key features as,
Drag and drop message creator
HTML templates
Reports
Auto Responders
Send in Blue
SMS Campaigns in additional to the email campaigns will have various features. By using this tool, one can manage email marketing campaigns, email newsletters and also SMS campaigns. The eye impressive and intuitive interface will attract even the beginner users. Drag and drop building of newsletters and HTML editors will make the building of newsletters and HTML editors easier as it is easy to build within minutes. This send In Blue may have deficiency of HTML editors.
It has included some major benefits like,
Creation of forms
Segmentation
Reputation Monitoring
Real Time reporting
Check To the corresponding links
Automated wishes emails
Third party integrations
Entire features are grouped will come in bundle form. Some of them are offered in premium plans.
It has some key features as,
SMS Campaigns
HTML Editors
Automated wishes
Ream time statistics
Active Campaign
It is considered to be one of the most dynamic ways to manage the email marketing campaigns. By using this tool, one can handle email marketing, automation and CRM in a same hand. This will give you more chance to manage the campaign better. When you choose to create a campaign, you will get associated benefits like,
Regular one
Automated one
Auto Responders
A/B Testing
RSS Triggered
Birth day and Anniversary event based
In anyway, this will give you better way of optimized email marketing campaign.
Some of the key features included are,
Drag and drop interface
Free image hosting
Segmentation
Auto Import Of Contacts
This tool will help you to manage your sales automation and sales process in a extended manner with active campaign. It will help you to manage your contacts and marketing campaigns very clearly.
It will provide you various features.
Better management of campaigns and contacts
Mobile ready HTML Templates
Auto Import of contacts
A/B Testing.
Quantity of Emails and Pricing:
If you are going to use its plus option, then you have to pay $49 per month.
Under this, you can enjoy features like,
CRM and sales automation.
Contact and lead scoring.
Custom user permissions.
Custom domain.
Custom branding.
One on one training
SMS marketing.
Everything from basic.
If you are going to use its enterprise choice, then you should pay $149 per month
Under this, you can enjoy all benefits like,
Dedicated Account Rep
Custom Mail server domain
Unlimited integration.
In Depth Onboarding
Free Design services
Free social data
Uptime SLA
Unlimited users
These are all the alternative options to MailChimp for small business email marketing. If you know any better let us know using comment form below.