The global pressure washer market was estimated at USD$ 1.95 billion in 2021 and is expected to rise to USD$2.3 billion by 2025. These preposterous figures for a seemingly tiny industry are enough evidence that the pressure washing business is booming. (1)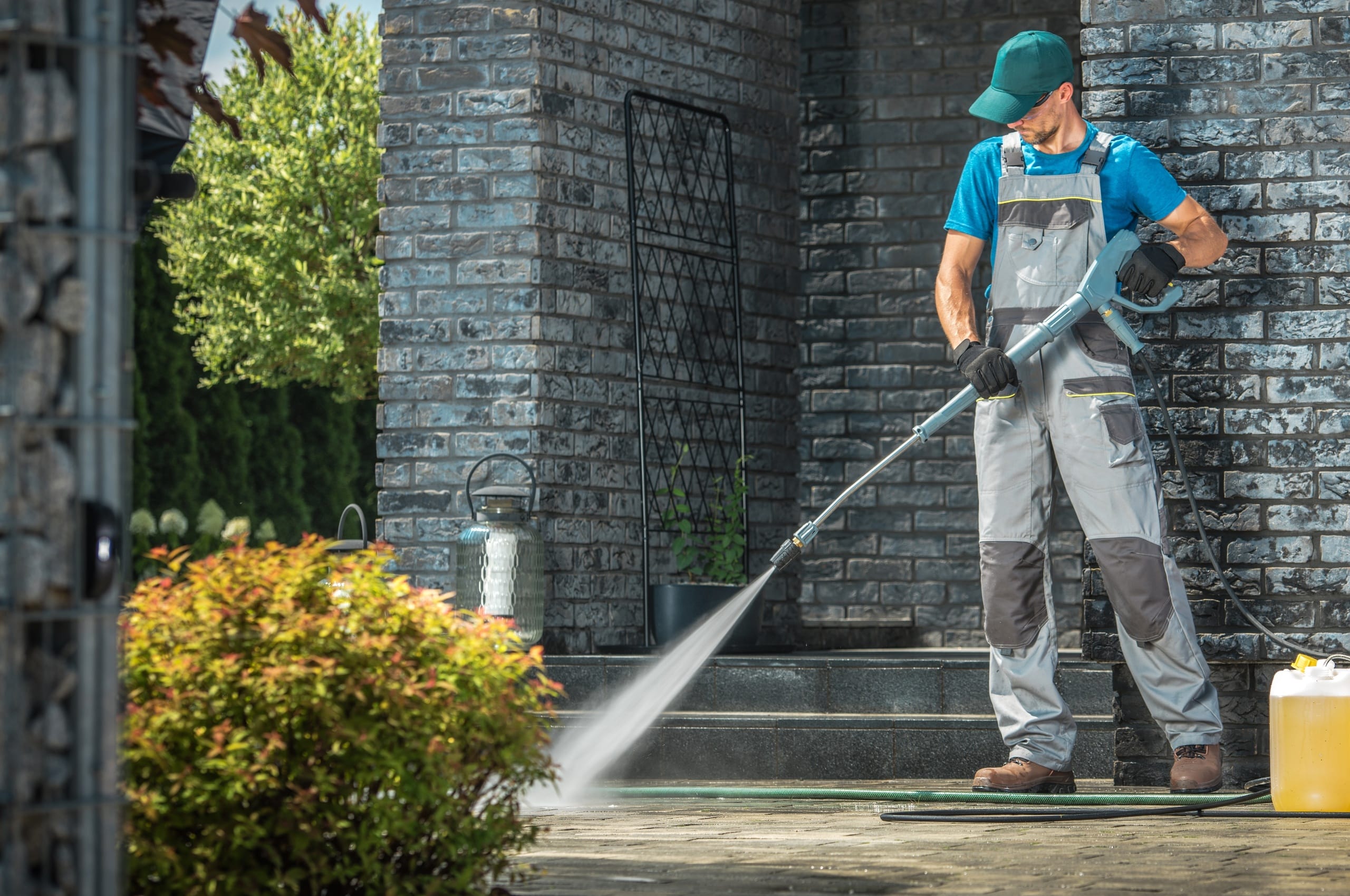 If you have arrived here to learn more about this growing industry and how you can get started then you're in the right place! To get started, here are the main steps you must take to solidify your success:
1. Create a business plan.
Research indicates that founders who write formal and well-thought-out business plans are 16% more likely to succeed in their venture than those who don't. Take this advice by investing your time into crafting a sound and detailed plan. (2)
Here are some of the critical areas you will need to cover:
Financial analysis.
Unless you're doing charity work, one of your main goals in business is to earn a profit, this being the difference between your revenue and expenses. You want to ensure that this figure is always positive, as making losses month after month will soon throw you out of business.
Start by estimating the average revenue you're likely to generate when offering your pressure washing services and be realistic. Take note that the income for the first few months or years will basically refund your initial capital outlay. Then, compare the revenue to the total expenses and determine whether your idea is viable.
Here are some of the most upfront expenses you're likely to incur:
Pressure washer: Budget for a high-quality professional pressure washer that'll portray you as a serious entrepreneur ready to take on the toughest jobs. If you approach a client with a low-end pressure washer that's usually used for light household chores, you may be unable to properly service your clients.
Trailer: You'll also need a trailer or a similar vehicle to transport the pressure washer to the site. Consider purchasing a sturdy and reliable vehicle that can survive all kinds of terrain since you don't know what road or weather conditions you might come up against.
Specialist business management software: Another essential tool you will struggle to scale without, is the right technology to manage your business. Jobber has developed an app tailored specifically for pressure washing businesses that helps to:

Create checklists to ensure you're not missing any key customer requirements and maintaining consistent quality standards.
Track the location of your team members in real-time.
Automate payroll.
Send professional quotes to interested customers.
Efficiently assign tasks to avoid missed appointments or double bookings etc.
Virtually notify your customers and staff about updates.
Remotely collaborate with your team.
Advertising.
You may need to actively look for your first customers by running local online pay-per-click ads, social media campaigns, or printing and distributing flyers and pamphlets. Carefully consider the best advertising methods that will work best in your local area and target the customers you are looking to service.
Market Research.
You must analyze the pressure washing industry in your locality and determine the level of opportunity. You only want to start a pressure washing business if there's a proven demand for the services and low levels of competition.
Competitive analysis.
There's a huge chance that you're not the first one to start a business of this nature in your neighborhood. So, the primary concern should be how to have a competitive edge above your rivals. In this sense, you want to create a unique value proposition that elevates your brand above all the rest.
Marketing strategy.
Marketing isn't all about finding an appropriate advertising channel and promoting your services there. The State Government of Victoria outlines the 7 Ps or tactics of marketing as follows:
Product or service: Prove to the masses that your products and services are considerably beneficial and different from your competitors', and they'll buy from you.
Pricing: An appropriate price for your services resonates with your customers while also ensuring that you take home some decent profits. So, don't charge too high or too low.
Place: Your location greatly determines the number of customers you'll expose your services to, and therefore, your potential sales volume. So, ensure you hang out where your customers also hang out.
Promotion: Influence your potential customers to order your pressure washing services by constantly popularizing your brand before their eyes. You can promote your business through branding, online presence, public relations, and advertising.
People: Employ knowledgeable and friendly staff that can step into your vision and represent you before the clients.
Process: Let your clients enjoy the entire process from when they order your services until you complete your job. Customer satisfaction goes a long way to maintaining customer loyalty and attracting new customers.
Physical environment: Make sure your physical business premises are designed attractively and professionally to win the public's heart. (3)
2. Learn how to pressure wash.
Before getting the first contract, you must ensure that you've learned how to pressure wash like a pro.
Note that pressure washing is one of the most technical among the different types of cleaning services, so you have to master its ins and outs.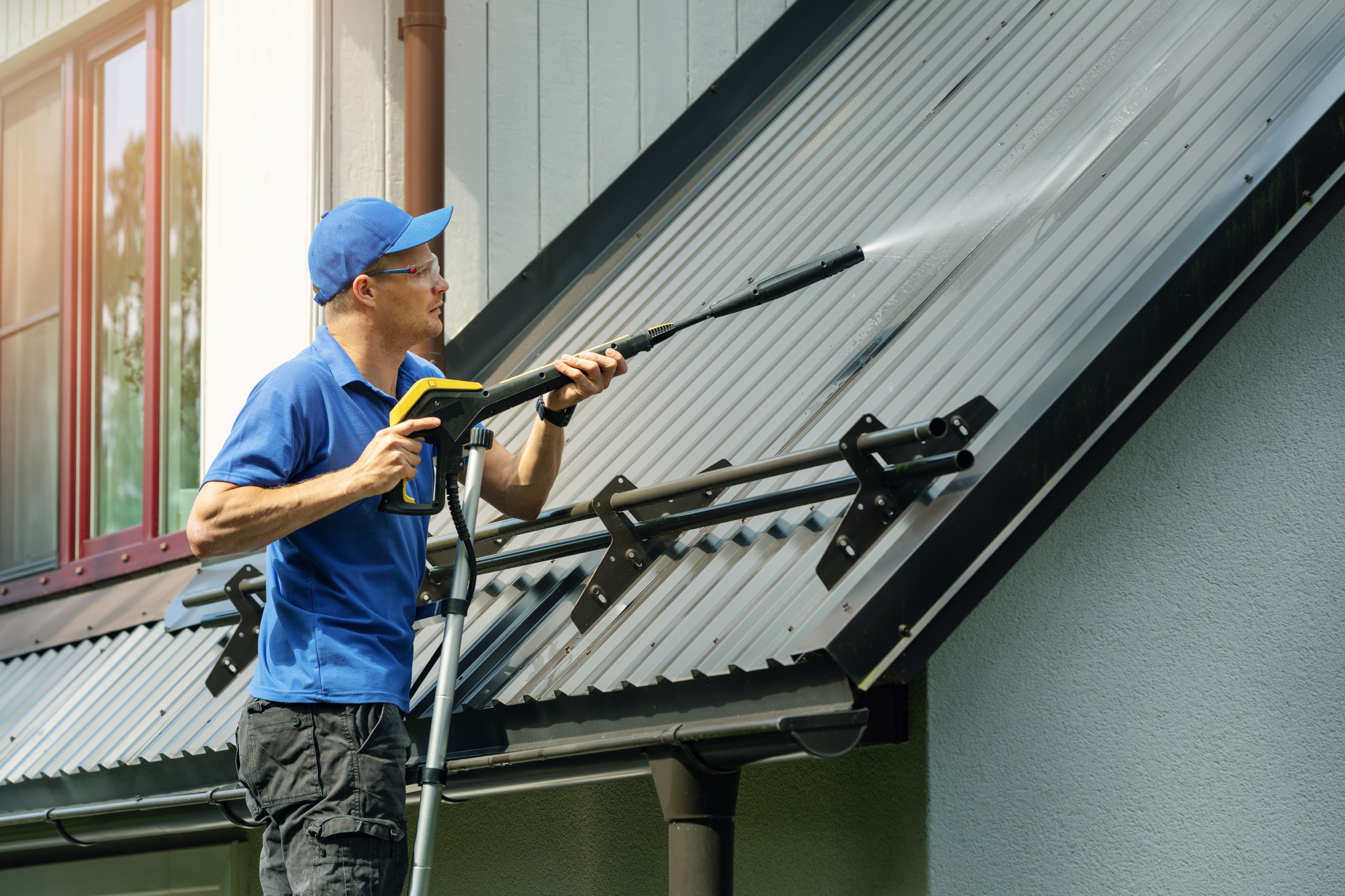 Remember, every client will have different needs and will require the work to be done professionally and to a high-quality standard. You can only guarantee them this by ensuring you are fully trained in this arena.
Should you see if you like this industry-first by going to work for a firm that already does this kind of work? Such hands-on experience will give you a clear picture of the exact job you'll be expected to do for your future clients, the challenges, and general expectations.
Alternatively, if you already have a pressure washer, practice using it. Clean backyard patios, siding, concrete walkways, paved driveways, decks, garage floors, different vehicle types, fences, outdoor furniture, barbeque grills, and more. Additionally, watch as many pressure washing tutorials as you can. The more knowledge you gather, the better equipped you'll be for the business.
3. Meet the legal requirements.
Always make sure you comply with the laws of your country. Review your local and federal laws to know all the requirements for running a pressure washing business, before you start.
While the laws vary from state to state and country to country, the following requirements are common across many jurisdictions:
Business license: Usually, you must register your business with the state so you can be given the green light to operate.
Environmental permit: As you'll be discharging water to storm drains and water bodies, you must get a permit from the environmental authorities.
Sales tax registration: You need this for tax purposes, as many other businesses do.
Liability insurance: This policy covers any damage you may cause as you pressure wash.
Worker's compensation: You need this to compensate your team members if they suffer any injuries in the course of their duties.
Equipment insurance: Since pressure washing equipment is expensive, usually to the tune of hundreds of thousands of dollars, it'd be wise to have them insured against theft or damage.
4. Decide on the business structure.
There are four main types of business structures applicable to pressure washing. These are:
Sole proprietorship: Wherein you're the sole owner of the business
Partnership: This is where you join forces with one or more people to own and operate the business.
Corporation: You can organize your business as a corporation to shield yourself from any personal liability springing from your business deals.
Limited liability company: This is more or less the same as a corporation, only that the owners have to pay income taxes from the revenue generated by the company, on top of the business taxes. (4)
The type of business structure you choose depends on the capital you intend to invest.
A sole proprietorship is the easiest to start and manage as you remain the one and only decision-maker.
The legal requirements are also minimal.
On the contrary, limited liability companies are the most challenging to launch.
This is because there are lots of legal requirements.
5. Execute your plan.
Finally, after comprehensively planning every aspect of your pressure washing business, get down to executing the plans. Start by opening a business bank account. This helps you separate business funds from your personal cash, facilitating accurate accounting. It will help if you remain as strict as possible and follow your budget to the letter. Mastering your business finances is a sure recipe for success.
As you purchase the equipment and pay for the various legal documents and insurance covers, make a point of searching diligently until you find the best prices available. Any savings you can make will go a long way to cutting your operating costs, which subsequently leads to higher profit margins. But be careful not to compromise on quality in a bid to cut costs.
Conclusion.
Starting a pressure washing business shouldn't be overly challenging as long as you know how to go about it. The five steps above guide you on how to start one. The most important among them is planning.
Making detailed plans for every aspect of your business ensures that you get into the business with a proper understanding of the dynamics involved. If you do your due diligence, you're bound to emerge successful and highly profitable.
References: