The live streaming game is quickly gaining momentum as it is the most popular way for businesses or individuals to interact with their audience.
If you have viewed a live video, you would know low resolution, buffering, and lag can affect the quality of your videos. For professional broadcasters and businesses, poor quality live videos can have a negative impact on their branding. No one would prefer watching strategies that lag, buffer, or at the worst crash entirely.
Hence, the proof is in improving the quality of your live videos so that you can increase the average time a viewer would stick around your live streams.
As a business looking at how to improve video streaming quality, you must adopt effective ways to provide your audience with the live streams that are buffer less, reliable, and enjoyable at a high resolution without any lags and buffering.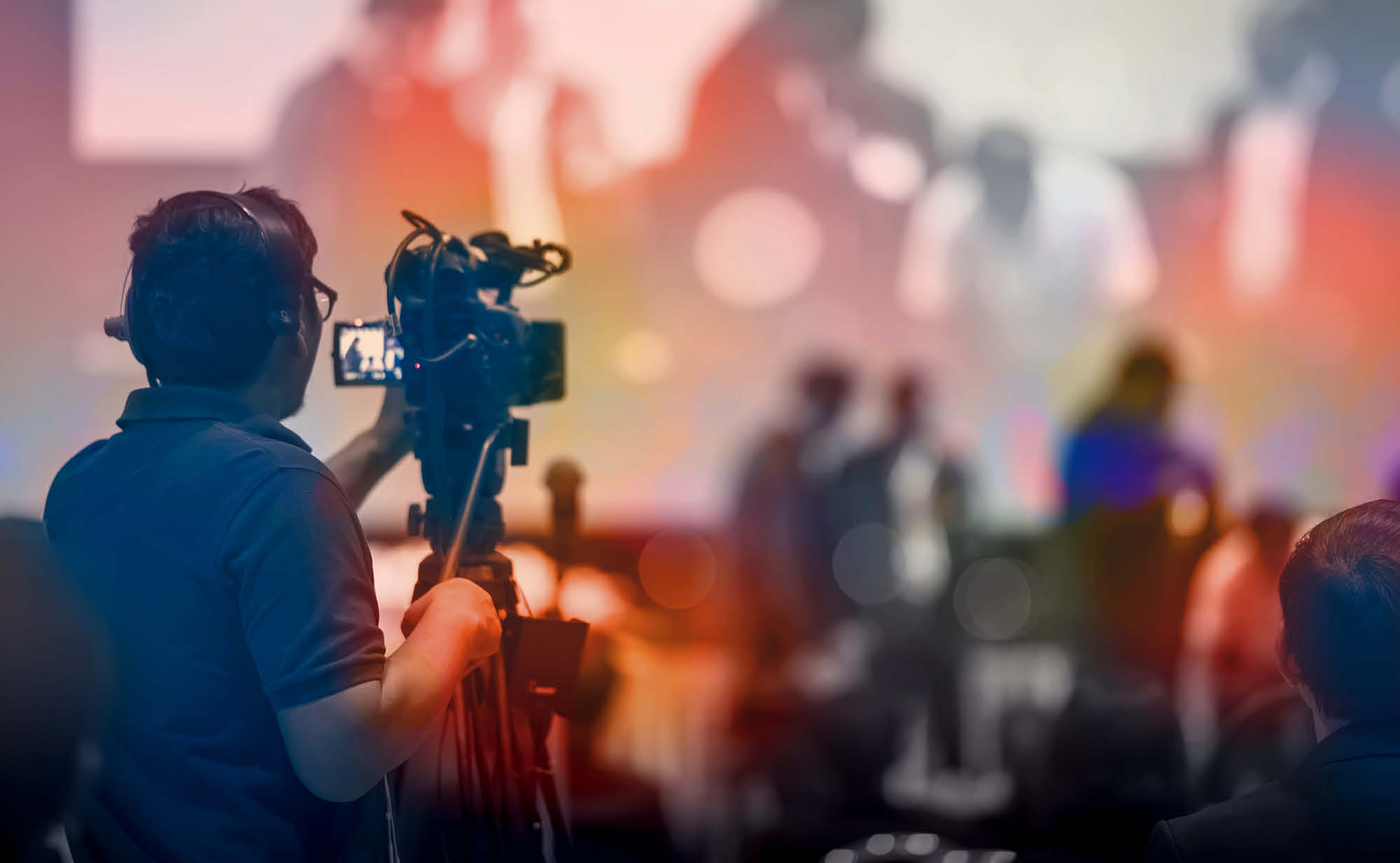 The higher the quality of your live broadcasts, the better the viewing experience would be for your viewers. While there might be a slight difference in the resolution, depending on the devices and the stability of the internet connection used by your viewers, you can compensate it with high upload quality and speed optimization.
How to improve video streaming quality?
If you are a business owner who knows the significance of live streaming as part of your marketing strategy, you might want to leverage this powerful tool for your business success. And when it comes to broadcasting live videos to your viewers, quality really does matter.
Over 67% of the audience says quality is the most important aspect they look for when watching a live broadcast. Keeping that in mind, here are some of the effective live streaming tips and tricks to improve your live streaming quality cost-effectively.
Improving quality upfront
When broadcasting live, any problem faced by your audience to view your live video property is your own problem. Before looking into how to improve video streaming quality, let's define two main types of quality issues – Quality issues that are in your control and those you cannot control.
For example, as a live streamer, you can control the initial quality of your live streaming. However, you don't have much control over the quality issues that happen at the audience side. For instance, if your audience has a slow internet-connected or an incompatible device due to which they are not able to view your live videos in its best quality, there isn't much you can do in such scenarios. While the latter is not in your control, the former is the only thing that you can control.
Investing in quality equipment
As easy and quickly as it would be to take your smartphone and start broadcasting live, it is impossible to stream professional live videos without the right equipment. Some of the essential equipment you require is a quality camera that can shoot HD videos, a microphone, a lighting set up, a tripod, encoder, live streaming software, etc.
While smartphones are improving day by day, broadcasting in 4K HD is not really possible without a high-quality camera. Invest in a good quality camera and an external mic to make sure the quality of your video and audio is top-notch.
Investing in a professional live streaming set up is worth every penny.
Live encoder settings
As we already said, your viewers would be watching your live streams from different devices. An encoder is a useful hardware or software tool that transcodes your live streams into formats that are compatible with the devices of your users and the streaming platform you use. The encoder is an essential component of every top-quality live videos as your videos won't be suitable for streaming across the web.
Regardless of whether you use a hardware or encoding software, there are some standard settings you must use to ensure your videos are streamed at the best quality. While the encoder setting you must use varies with the live streaming solution you use, there are some of the basic settings to follow which is available in OBS or similar app.
Video resolution- 1080P or above.
Video codec: H.264, 4.2 for 1080p 60 FPS, H.264, 5.2 for 2160p 60 FPS etc.
Video bitrate: 4,500 kbps to 6,000 kbps
Audio Codec: AAC
Audio bitrate: 128 Kbps stereo.
Frames Per Second/Frame rate: 30 is standard but up to 60 fps.
Variable Bitrate: On
Select the best content delivery network
The content delivery network is the system of proxy servers that are used to distribute content across different geographical locations. Some live streaming platforms come equipped with powerful CDN to distribute content.
When choosing a live streaming solution, look for the one that integrates the best quality content delivery network with a standard size distribution network.
Choice of live streaming platform
Another effective one among live streaming tips and tricks to improve your video quality is to select a professional streaming solution. This is because your live streaming platform can make or break your live broadcasts regarding the quality.
The speed and resolution of your live streams matter where the quality is concerned. Ensure that your live streaming platform supports multi-bitrate streaming and transcoding that helps your live videos to adapt in quality regardless of the strength of your viewer's internet connection. When selecting the right platform to broadcast live, have a look at the features offered.
Look for live streaming solutions that allow you to live broadcast from the device of your choice, with any type of encoder, for any amount of time in full 1080p HD quality.
The real-time nature of live streaming and the fact that it is reliable on several essential components implies that things might go wrong if your platform is not fully functional and supportive.
Another important thing to look for your live streaming platform is the customer support you offer. Things can go wrong at any time but what matters is the unlimited support you get from your solution provider at the right time.
The internet connection
The quality of live streaming depends on the speed of the internet connection of the broadcaster as well. Hence, to ensure the quality of your videos, make sure you have a reliable internet speed at an optimum level. If you are looking for how to improve bandwidth for streaming, the higher the speed at your side, the better it will be on the viewer's side as well. Make sure the bandwidth of your internet connection is the double of your broadcast bitrate.
One of the effective tips to maintain a good internet speed is not to depend on a Wi-Fi connection. This is because the WiFi connection is not completely reliable when it comes to the consistency of internet speed. It is recommended to use a wired connection to make sure your live video quality doesn't drop out or fluctuate.
However, the wired connection might not be feasible in all solutions, especially if your live broadcast involves a change in settings or involves movements. That doesn't mean that you have to settle for a poor-quality internet connection in such situations, you can use WiFi connection in such scenarios. But make sure no one else is sharing the internet connection with you and ensure that no other software is running on your device. Additionally, consider clearing temporary cache as well as it has an effect on your streaming speed.
Perform testing
When broadcasting live, it is really important to test your setup. You must always test to make sure there are no issues that arise at the last minute. Test your internet speed, resolution, equipment, and to avoid negative impacts on your live streams.
Conclusion
When broadcasting live, maintaining the quality of your live streaming is really important. Hope this article gave you a decent grip on improving the quality of your live streams. These are only a few of the recommended live streaming tips and tricks to deal with the common live streaming quality issues. When live streaming, try out different tips to find the strategies that suit your live streaming set up.