Dish TV or DTH (Direct to Home) subscribers mostly face an issue of "not subscribed channel error" which appears on unsubscribed channels when we browse through channels by remote's Plus and Minus buttons. It is really a big Pain in Head because it wastes our few seconds on that error.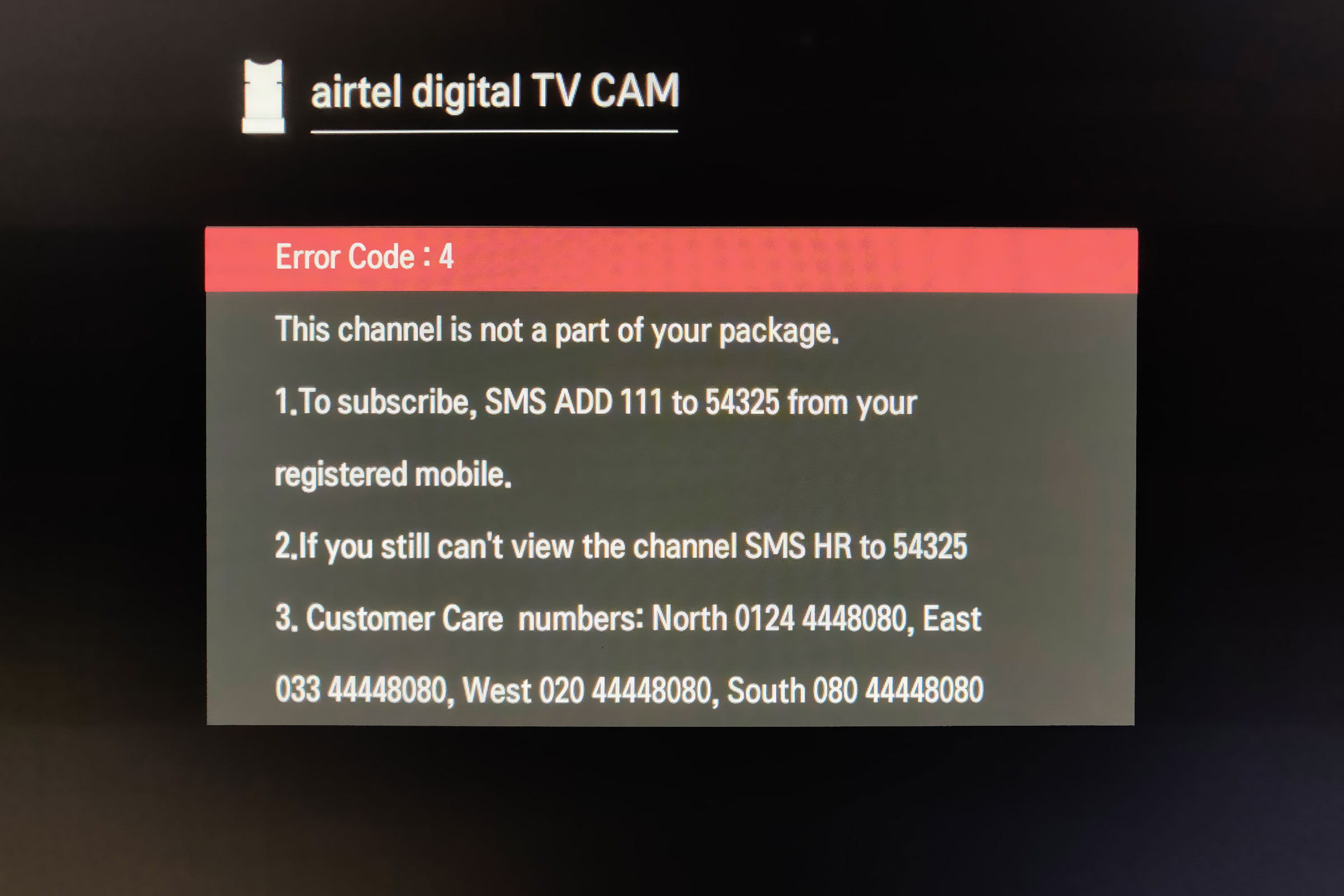 So How to Hide Those Not Subscribed Channels?
Unfortunately, there is no direct solution to this yet.
Fortunately, there is an indirect solution to this issue. However, it will not resolve the issue fully. You need to play little tricks here to make the channel switch job little smooth either…
by utilizing the Electronic Program Guide or
by manually Remember the Channel Numbers.
By Child Lock / Parental Lock Feature (Advance)
Electronic Program Guide
It is a basic feature which offers easy to view all list of channels in one screen by categories or sections which may vary by different DTH company. One can simply browse through the various channel without even hassle. All you need to do is change the habit of Plus-Minus buttons.
Remember the Channel Numbers
Too straightforward by true. You can skip those errors by remembering channel numbers which you watch the most. Surely, it will take some time but this works all the time for us at least.
Child Lock or Parental Lock Feature
There is one more solution; I haven't included it at the start because of its availability is very limited with the kind of DTH Provider. You can completely block the channel from loading itself via child lock. All you need to do is make a note of not subscribed channels and block them all. But there are some limits to this feature. So choose wisely and block only needed ones.
I hope this article will help you to avoid the common issue we face with modern DTH Providers.