Although PC gaming desktops are great, they aren't portable so you can't play them while on the go. However, gaming laptops have come a long way today. They're available in many shapes, price points, and configurations. Sometimes it's overwhelming knowing what you need from your gaming laptop though. Fortunately, it doesn't have to be this way.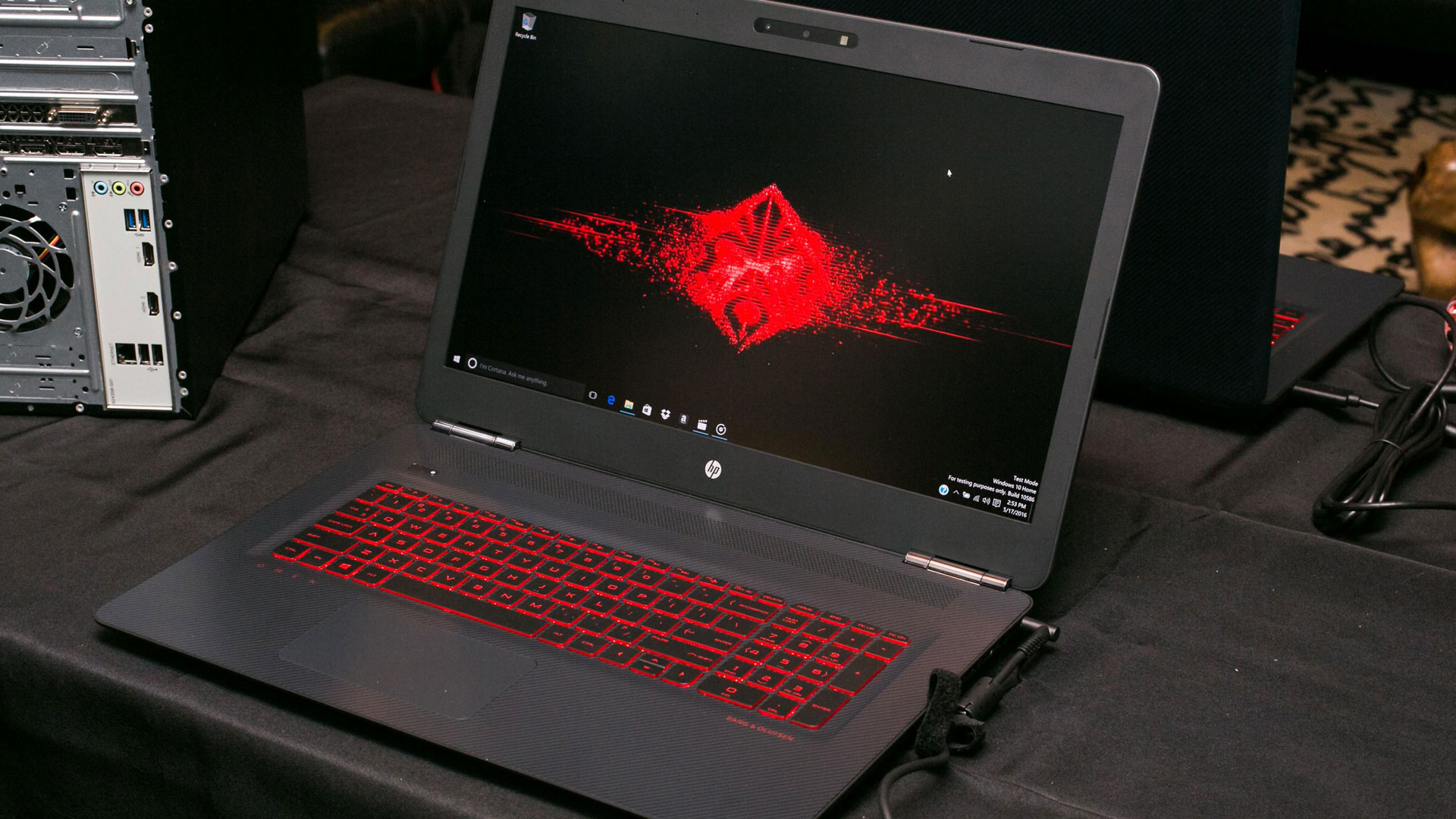 Size and Weight of Gaming Laptop
Somewhere along the way, you've probably been led to believe that thinner is better, but this isn't always true. Although you'll find that a four-pound, .8-inch thick laptop is quite portable, it's also much more prone to overheating and performance throttling. You'll also find that they're usually less powerful than bigger laptops.
A laptop's size also impacts how much noise it makes. This is because when your laptop gets really hot, its fan must rev up louder to keep everything inside of your laptop cool. Remember, if your laptop is always running hot, it's going to die out a lot sooner than if your laptop doesn't run like this.
So, if you want a portable laptop so that you can play a relatively non-taxing game like Counter-Strike, League of Legends, or Dota 2, a thin unit will work well for you. However, if you want to play a more intensive game like Battlefield 4 or Metro Last Light and you want your laptop to last for a while, then a bulkier laptop is a better choice for you.
Monitor of Gaming Laptop
There are many aspects of the monitor you must consider including:
The most obvious aspect is its size. While a 14-inch monitor is more portable, a 17 or an 18-inch monitor is more powerful because it's heavier and thicker.
More important than the monitor's size is its resolution. 1080p is the standard and it's what's recommended for a gaming laptop. 4K displays are available, giving you desktop-equivalent graphics cards, the resolution is quite taxing on modern hardware. As for the 2560×1440 resolution you find in most of today's phones, tablets, and desktop monitors, it's been skipped by most laptop vendors.
When possible opt for IPS (In-Plane Switching) Panels instead of TN (Twisted Nematic) Panels because they offer you a lot more viewing angles along with better color accuracy so the colors "pop" more. These are what are typically used in mobile phones today too.
A refresh rate of 60Hz monitor is the most common. Some gaming laptops offer a higher refresh rate though. Some even offer a variable refresh rate, which allows your monitor to have refresh control over your graphics card. When this happens you have smoother visible performance.
CPU (Processor)
Most of today's games aren't optimized for anything about a quad-core laptop. Therefore, anything above four cores generally goes to waste.
In addition to counting the number of cores, you should also look at the processor frequency. This tells you how fast the CPU runs. Hyperthreading is also great for productivity, but it will have little-to-no impact on most of the games you'll play.
Some gaming laptop vendors, such as Sager NP9870-S, can squeeze desktop CPUs into large laptop chassis. However, unless you actually want to replace your desktop computer, you'll pay too much money because this is simply overkilled.
RAM (Memory)
You need at least 8GB of RAM for gaming. This is especially true if you use Google Chrome a lot. It's known to eat up as much RAM as it can. For this reason, you should probably opt for 16GB. Anything above that isn't necessary for gaming.
It's also a good idea to set up RAM to run in dual-channel mode. What this means is you'll have two sticks of RAM instead of just one. Although this is costlier to upgrade in the future, it does provide you with greater RAM bandwidth.
When it comes to your RAM's speed, you'll need at least 1600MHz. This is what most gaming laptops offer anyways. Faster RAM speed only helps when you're gaming on a laptop that's simply running off of integrated graphics. Otherwise, if you have a discrete GPU, faster RAM won't affect it.
GPU (Graphics)
When you are buying a laptop for gaming the graphics card or GPU is one of the most important parts, you just can't get high quality visual without a graphics card integrated into your gaming laptop. GPU delivers the images to laptop display by processing the data and transmitting the signal to the monitor of your gaming laptop.
The minimum requirement for a gaming laptop would be the GeForce GTX 850M or the GTX 760M. Any graphics card of the GeForce GTX 700 and 800 series is excellent for today's gamers, but it's good to know that the GeForce GTX 800 series has better features such as 3D surround, battery boost, and streaming.
For Quality Gaming Experience 4GB of memory is required and 2GB is ideal for a mediocre gamer. You'll find NVIDIA GeForce GTX series graphics card more in all the available options and the most popular ones in high-end ones are GTX 1050, 1060, 1070, 1080. GTX 1050 is an ideal solution that will enable you to play games like GTA 5, PUBG on the best settings.
Storage
You simply must get solid-state drives (SSDs). Ideally, you need at least a 240GB-sized SSD and a supplemental hard drive so you have plenty of room for storing your games. At the minimum, you'll need a 120GB SSD so your operating system can boot up quickly – in 14 seconds or less.
This also makes your laptop feel more responsive overall. For something that's even faster, opt for two SSDs that are configured in RAID 0. This will offer you double the speed, but if one drive fails, you'll lose all your data.
Make sure you avoid solid-state hybrid drives. They're just a hard drive with a small caching SSD attached. Although somewhat faster than strict HDDs, they're much slower than pure SSDs.
Trackpad (Touchpad)
Although you'll probably buy the best gaming mouse to use with your gaming laptop, you should still look for smooth trackpad performance. Unfortunately, you can't gauge how good a trackpad feels until you try it for yourself. However, there are some bells and whistles you'll want to look for.
These include:
Allows us to do "Two-Finger Scroll" in documents or in the list.
Features "Pinch-to-Zoom" for better zoom.
Having integrated buttons below the trackpad instead of having separate, physical, discrete buttons
Keyboard
You should also consider the keyboard because you want nice action with it. Make sure your keyboard offers a decent sense of actuation force. This makes it feel more tactile instead of feeling mushy and squishy so you find yourself second-guessing if you've actuated a certain key.
Although not really important, a lot of gaming keyboards offer built-in lighting today. This is helpful when you're playing in the dark. Sometimes customizable light is also offered, but there's no need to spend extra money on it.
Speakers
Today it's really difficult to find a gaming laptop that actually has horrible speakers in it. Of course, this doesn't mean that all speakers are created equal. However, you will find that most speakers offer a good amount of sonic punch.
You'll probably use your own headset while gaming, but you should still note that some gaming laptops have subwoofers installed on the bottom of them. This will give you some extra oomph.
Connectivity Ports
Make sure that you choose a laptop that has enough ports for all of your needs. Look at the number of USB 3.0 ports and the number of USB 2.0 ports it has. Some of the other ports you may need to include:
A USB Type-C connection for charging and transferring data.
An SD card slot if you plan on playing any "old" games.
HDMI/DisplayPort connectivity for your monitor if you want to add a second monitor.
An Ethernet port if you plan on plugging in an external hard drive.
Conclusion
There are a lot of considerations you must make when you're ready to buy a gaming laptop. This is why it's so important to take some time to look around and not rush into this purchase.