Solar power is spearheading the transition to renewable energy sources throughout the world. We require the most effective technologies to harness solar energy as the demand for it rises. Hybrid solar inverters are useful in this situation.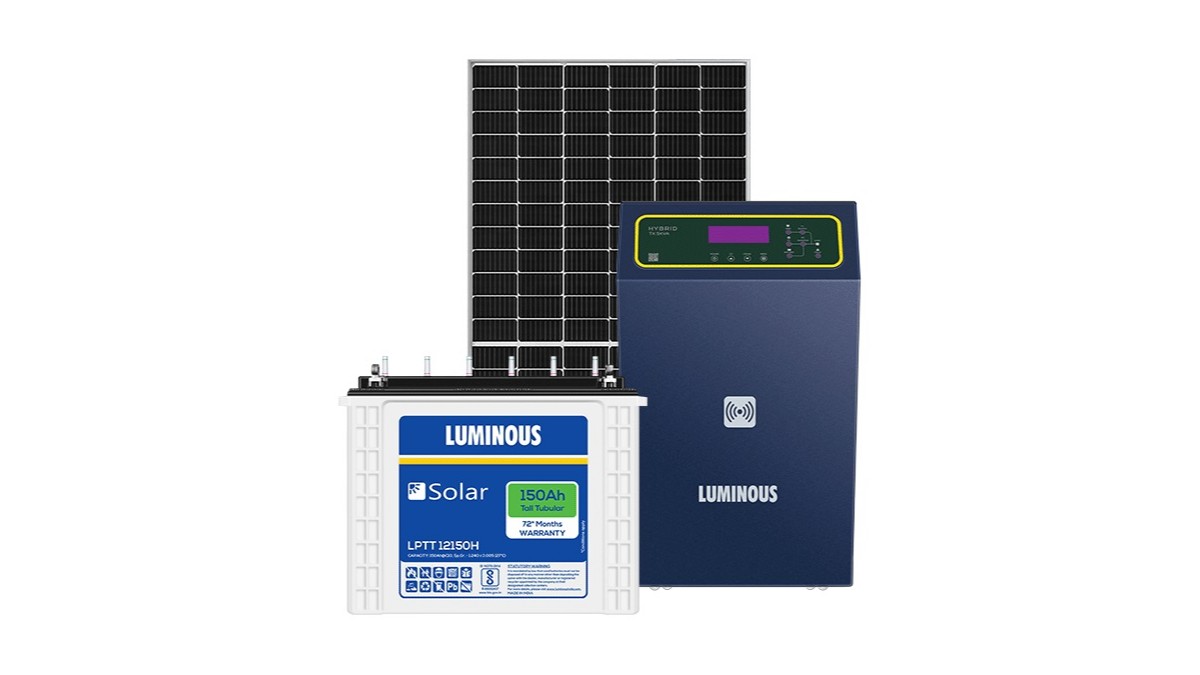 Hybrid solar inverters combine the finest aspects of both worlds by enabling customers to access solar energy while remaining connected to the conventional power grid. This blog will cover the advantages of hybrid solar inverters. It will also go through the reasons why they are rising in popularity in the renewable energy sector.
Key benefits of hybrid solar inverters.
As the world continues to shift towards renewable energy sources, hybrid solar inverters are a favored alternative for people looking to harness the power of the sun. Major benefits of hybrid solar inverters include the following:
1. Cost savings.
Hybrid solar inverters enable customers to reduce their energy costs by using solar energy to power their houses and reselling any excess energy to the grid. This implies that customers can utilize their solar panels to offset their energy expenditures and even earn income.
2. Increased energy efficiency.
Customers can improve their energy efficiency by moving away from conventional energy sources and powering their homes with solar energy. Customers may maximize the usage of solar energy by adopting hybrid solar inverters to store extra solar energy for later use.
3. Reliability.
Hybrid solar inverters give users a dependable source of electricity even in times of blackouts or when the sun is not shining. This is because they let consumers store extra energy for later use, acting as a backup power source when necessary.
4. Environmental benefits.
Hybrid solar inverters aid the environment by lowering carbon emissions and preventing climate change. Users may lessen their reliance on fossil fuels and help create a cleaner, greener planet by adopting solar energy.
Considerations when choosing a hybrid solar inverter.
Users can benefit from hybrid solar inverters in many ways, including cost savings, enhanced energy efficiency, reliability, and environmental benefits. You should consider all the factors while selecting a hybrid solar inverter. Here is how you can pick the best hybrid solar inverter:
The size of your solar panel system must be determined initially, along with your energy needs.
Selecting an inverter that can manage the energy output from your solar panels is a promising idea.
You should think about its efficiency rating, suitability for your solar panel installation, and the caliber of company assistance.
It is important to consider both the inverter's pricing and overall value proposition, which includes any guarantees and additional features it might offer.
Conclusion.
People wishing to capture the power of the sun can profit from a variety of advantages provided by hybrid solar inverters. They are becoming increasingly well-liked among both homeowners and companies. This is because they offer a dependable source of energy, lower energy bills, and contribute to the fight against climate change. It is critical to take your energy requirements, the inverter's efficiency and compatibility, and the quality of manufacturer support into account when selecting a hybrid solar inverter.
Making the most of your solar panel system is possible if you choose the appropriate inverter for your needs. Consider Luminous if you are looking for a hybrid solar inverter. High-quality, reliable, and efficient hybrid solar inverters from Luminous are available to fulfill a range of energy requirements.
Luminous is a reputable supplier of solar power solutions with a strong emphasis on customer service and an industry-leading warranty. Visit their website right away to find out more about their offerings and how they can assist you in utilizing solar energy.