The rivalry in the e-commerce market is getting more fierce as more companies go online. As a result, for businesses to thrive in e-commerce, they need a sound plan. These pointers will assist companies in establishing a powerful online presence, luring clients, and increasing revenue.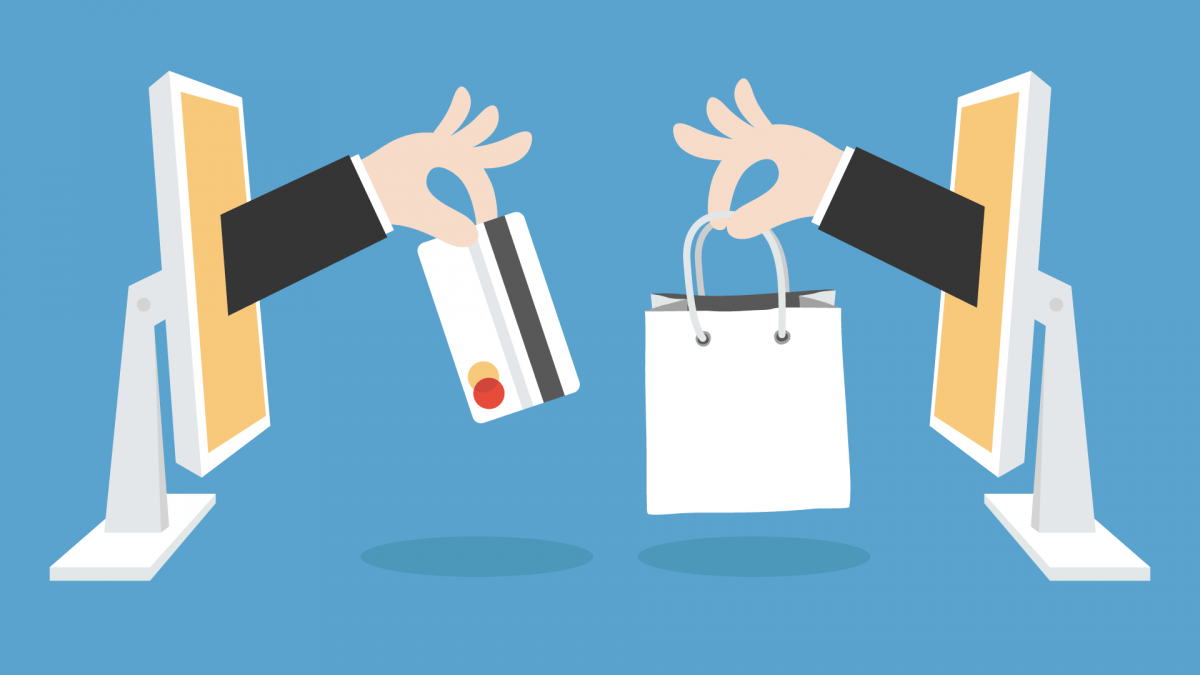 Choose the right platform.
You can choose a platform by considering your business's specific needs and goals. Therefore, it meets your requirements and provides a seamless shopping experience.
The importance of choosing the right e-commerce platform.
Any e-commerce platform must choose the best e-commerce software to succeed. Any online store's basis is its e-commerce platform, which also heavily influences the website's usability, usefulness, and growth. A good e-commerce platform should enable future development, offer a smooth consumer purchasing experience, and be simple to handle for the company proprietor.
Popular platforms.
Several popular e-commerce platforms with unique features and capabilities are available in the market. Some of the most popular platforms are:
1. Shopify.
It's considered one of the most noted-commerce platforms. Likewise, it offers comprehensive features, including a user-friendly interface, mobile responsiveness, and easy customization options.
2. WooCommerce.
WooCommerce is a WordPress plugin enabling businesses to create an online store on their website. It is highly customizable and flexible and offers a range of features, including extensive payment and shipping options.
Tips for selecting the right platform for your online store.
Picking the right-commerce platform can be a toilsome task. Although, there are several factors businesses can consider to make the process easier. Now, let's see some tips for choosing the right platform are.
Determine the precise needs and objectives of your company before selecting a tool. Think about the kind of goods you offer, your target market, and the expected sales. As well, then you have to consider ease of use and customization. But there specifically, it is better to consider the integration of payment options on your website guide. The reason is it is definitely will value your customer. Choose an easy-to-use and customized platform, even if you need more extensive technical expertise. A user-friendly platform will simplify managing your online business and give consumers a better purchasing experience.
Create a user-friendly website.
Having a user-friendly website is essential for business success. A user-friendly website can help you gain more visitors. They attract more visitors, increase conversion rates, and improve customer loyalty.
The importance of having a user-friendly website.
A user-friendly website also helps reduce the bounce rate, improve user engagement and retain visitors for extended periods.
A user-friendly website can also create a positive brand image and improve search engine optimization (SEO) performance.
The elements of a user-friendly website.
Creating a user-friendly website requires paying attention to several critical elements. Some of these elements include:
1. Clear layout.
A clean, well-organized website layout ensures easy navigation and a positive user experience. The website should have a clear hierarchy, easy-to-find categories and subcategories, and a consistent colour scheme and font style.
2. Easy navigation.
Navigation menus should be clearly labelled, easily located, and accessible from every website page. Use drop-down menus for subcategories and ensure that links are easy to click on and take users to the correct page.
Tips for creating a user-friendly eCommerce website.
Here are some pointers to assist you in developing a user-friendly eCommerce website:
Conduct user testing to find the problems with and potential improvements to your website.
You can streamline the payment procedure by eliminating pointless stages and offering visitor check-out alternatives.
Ensure your pictures are tailored for online use, and use high-quality ones to show off your goods.
Optimize your product listings.
Optimizing product listings is essential for e-commerce businesses to improve their search engine rankings, increase visibility to potential customers, and drive sales by focusing on elements.
Such as descriptive titles, high-quality images, detailed descriptions, and relevant keywords and tags, businesses can create well-optimized product listings that attract and convert potential customers.
The importance of optimizing product listings for search engines.
Optimizing product listings for search engines is crucial for e-commerce businesses to drive traffic and increase sales. Potential consumers are likelier to focus on the top search engine results when conducting an online product inquiry.
It is also vital to be concerned about the latest eCommerce strategy for your business. Businesses can raise their search engine results by improving product descriptions and raising their exposure to prospective consumers. This may increase views, conversion rates, and earnings.
Tips for optimizing your product listings.
Here are some tips for optimizing product listings:
Use keyword research: Conduct keyword research to realize relevant keywords that potential customers use to search for similar products. Use these keywords in product titles, descriptions, and tags.
Optimize product titles: Ensure that product titles accurately describe the product and include relevant keywords. Keep tags concise and to the point, avoiding unnecessary words or phrases.
Include high-quality images: Use high-quality images with multiple angles and detailed views to showcase the product and give customers a better idea of what they buy.
Develop a marketing strategy.
You can direct traffic to your online shop by identifying your target market, selecting the best marketing platforms, and monitoring your progress.
Various marketing channels.
E-commerce businesses can advertise and increase traffic to their online stores using a variety of marketing platforms. Social media and email marketing are the most popular marketing channels.
Tips for developing a marketing strategy.
Creating a marketing plan may seem difficult, but your e-commerce company can be successfully promoted with the correct strategy. Here are some pointers for creating a business plan:
Identify your target audience.
A successful marketing strategy requires a thorough knowledge of your target market to improve your business efficiency. You can learn more about your prospective consumers' traits, preferences, and customs by conducting market research.
Set SMART goals.
Set specific, measurable, achievable, relevant, and time-bound (SMART) goals for your marketing strategy. This will assist you in staying focused and estimating your progress.
Offer excellent customer service.
This is essential for the success of e-commerce platforms. A seamless and hassle-free shopping experience can help retain customers, build brand reputation, and increase revenue.
The importance of excellent customer service to ensure customer satisfaction and loyalty.
To guarantee client happiness and devotion in the fiercely competitive world of e-commerce, offering outstanding customer service is crucial. Customers have numerous options and expect a hassle-free shopping experience with prompt and efficient service. Excellent customer service can help e-commerce platforms stand out, retain customers, and build a positive reputation.
Various ways to offer excellent customer service.
Clear Return Policy: Consumers want to know that if a product does not live up to their ethics, they can return it. A straightforward and easy-to-understand refund policy can enhance consumer faith in the company by fostering a sense of trust.
Considerable Channels for Client Support: It can be easier for customers to get quick answers to their queries if several customer support channels are available. Additionally, it can facilitate purchases and increase customer satisfaction.
Tips for offering excellent customer service.
Here are some tips for offering excellent customer service on e-commerce platforms:
Train and empower customer service representatives.
Providing adequate training and support to customer service representatives can help them handle customer queries and complaints more efficiently. Empowering them to make decisions and resolve issues promptly can also improve the customer experience.
Monitor customer feedback.
Watching user evaluations and scores can give important insights into the platform's advantages and disadvantages. It can assist in locating problem regions and enabling quick remedial action.
Summary.
At the same time, don't miss building a solid customer relationship with your customer. By using the guidance given in the piece, companies can build a strong web profile, draw in new clients, and keep their current ones. As a result, it is essential to commence offering online and maintain market competitiveness.