The increased use of technology has been a major driver in the growth of the compliance industry. Whereas in the past, compliance was managed using spreadsheets or paper, now technology has revolutionized the industry.
Data analytics, cloud computing, and artificial intelligence (AI) are a few examples of how technology has become a driving force in compliance. These technologies allow organizations to automate processes, centralize data, and streamline workflows.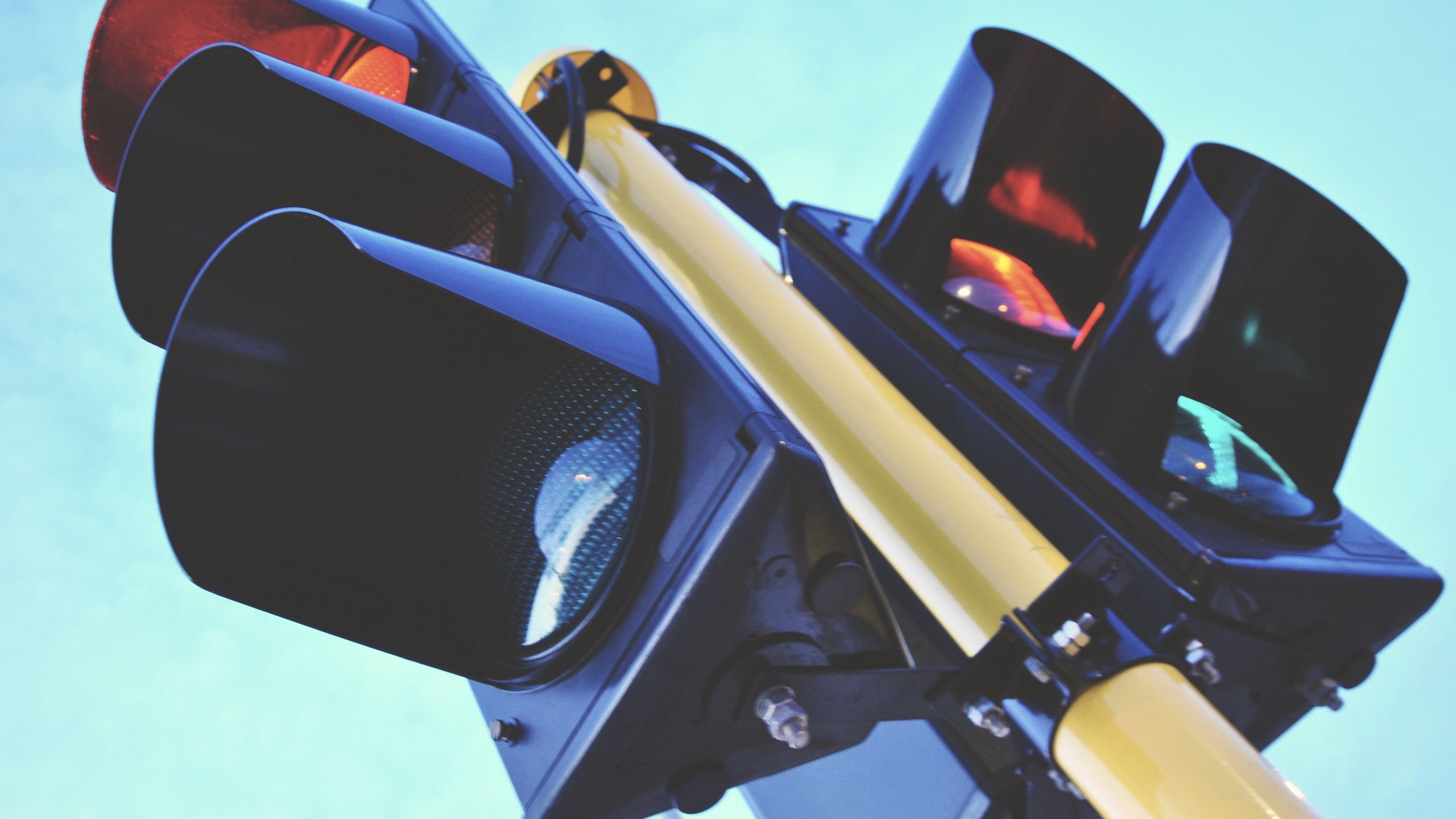 As a result, the role of a compliance professional has evolved. Compliance professionals now have a vital role in ensuring that their organization is adhering to regulations and is leveraging technology to their benefit.
It's critical for compliance professionals to reflect on the previous year in order to find areas where their compliance programs might be improved. Furthermore, the best strategies thrive on foresight, so planning forward and anticipating problems and changes in the future year will be critical to your program's continued success.
As we enter the second half of 2022, it's important to look ahead and understand the trends the compliance industry will see by the end of the year. But first, let's look back and see what we've learned in 2021.
What did we learn in 2021?
There hasn't been much change in the recent year in certain areas. Unfortunately, the pandemic is still going strong, which means that many of the same difficulties and tendencies that existed two years ago still exist today. Companies, for example, are still grappling with remote work environments and all of the issues it entails.
However, there is more light at the end of the tunnel this year than last year at this time. Meanwhile, let's take a look back at the previous year and review some of the major trends, difficulties, and lessons learned.
Keeping up with the ever-increasing changes and demands.
Let's face it, 2021 was a difficult year for many of us. The pandemic's issues have continued to plague us, and it's difficult to keep up with constant the challenges.
For compliance professionals, the main difficulty is keeping up with the constant changes, demands, obstacles, and an ever-changing regulatory landscape. Compliance experts had to adapt on the go while continuing to do their vital work. While the task might be demanding and unpleasant at times, it is critical to the success of any company.
Learning to make use of internal resources.
The pandemic has certainly taught us that it's important to have a solid internal team. Whether it's internal auditors, human resources, finance, or other roles, it is better to already have this strong team in place than to try to build one in the midst of a crisis.
What's more, the pandemic has taught us that we can and must use these resources effectively. In 2021, compliance professionals had to resort to using existing internal resources (such as internal audit teams) more effectively, rather than trying to hire and train new internal auditors.
While hiring and training are an important part of the process, using internal resources that are already there.
Maintaining engagement with a remote workforce.
We've all lost a lot of the face contact and in-person communication that compliance professionals rely on to engage with their colleagues and employees during the pandemic. These casual talks at the water cooler or at a colleague's desk can often provide crucial information about the health of the company or other cultural concerns that could be addressed early on.
Despite its many benefits, remote working can often result in silos or feelings of isolation. This can sabotage compliance efforts by causing blind spots and problems to go unnoticed.
Compliance experts, therefore, had to find ways to maintain engagement and build rapport with remote teams, educate them about compliance, and make them feel valued. Compliance professionals must continue to promote and sustain a culture of collaboration and teamwork throughout the firm, despite the remote work environment.
While it may necessitate extra effort, keep in mind that many of your coworkers may be yearning for that extra level of involvement. It's critical to keep in mind that we're all on the same boat. Periodic check-in conversations, whether one-on-one or in small groups, can go a long way toward recognizing possible issues.
Seeking assistance.
Compliance rules are frequently vague, which may be by design. Reaching out to top professionals in the field who have more experience in these areas can help clarify any issues. They may frequently eliminate ambiguity and provide clear, straightforward answers that are surprisingly easy to implement.
It's also important to remember that your company's legal team can provide valuable assistance. Engaging your legal team early on can help clarify ambiguities, help set up effective compliance policies, and assist with training.
Making use of technical solutions.
There are an increasing number of technology solutions that businesses can include in their workstreams. These solutions are frequently automated, reducing the time and effort required to comply with these standards.
With cloud archiving software, companies can ensure that every file in every employee's email is automatically archived. When employees leave the company, the archives can be searched and reviewed in an automated fashion.
Cloud archiving technologies offer significant advantages so it's no wonder we've witnessed an increasing reliance on these technologies.
Trends in the Compliance Industry in 2022.
While the first half of 2022 was challenging, compliance professionals can still look forward to a bright end of the year. While it may not be a return to business as usual, it's an opportunity for us to reboot our compliance programs and set new goals.
Digitization and the rising importance of data.
The world is increasingly moving into the digital sphere. If there is data to be collected, someone will go out of their way to collect, process, and use it in some way. This tendency is expected to continue through 2022 and beyond.
At the same time, governments are increasingly controlling the use and storage of that data. If your company does not have a thorough data privacy procedure in place, you must act quickly to address this issue. Make sure your organization continues to take the proper precautions to protect that information.
Compliance professionals will likely have to increase the use of data analytics and business intelligence tools. These tools can help identify potential compliance problems before they occur, and provide detailed information and metrics that stakeholders can use to better understand the compliance program.
Emerging technologies.
While technology has sometimes been seen as a panacea for the compliance industry, it is incumbent upon compliance experts to educate themselves about these technologies and incorporate them into their compliance programs.
A one-size-fits-all approach is unlikely to be effective, and it's necessary to utilize a variety of tools that are appropriate for the program.
To maintain compliance, it's important that compliance practitioners maintain an active and curious mind. They should continue to pursue knowledge, expand their skills, and stay informed about the latest trends.
Leveraging artificial intelligence.
Technology increasingly offers innovative AI solutions. Some compliance professionals have already discovered these solutions to be extremely beneficial.
AI solutions can help achieve more effective and efficient compliance programs. AI can process enormous amounts of data, analyze all the relevant information, and then provide helpful insights. It can also detect trends and patterns so compliance teams can respond quickly and take corrective action.
While these technologies are still in their infancy stage, it's probable that the market will continue to grow as AI becomes more sophisticated.
Reassessing compliance programs.
Companies must assess their compliance programs on a regular basis to ensure that they are effectively detecting, correcting, and preventing wrongdoing. If a company fails to maintain an effective compliance program, they run the risk of being subject to government enforcement actions, which can be devastating to the economy.
It's important that compliance professionals begin 2022 by assessing the effectiveness of their compliance programs. They should seek to identify any areas that need improvement, as well as tools that help them perform their tasks more effectively.
Due diligence is still required.
Organizations must have an effective due diligence program in place for the third parties with whom they communicate.
Third parties can be a channel for the spread of financial crime or compliance violations. They can provide crucial information, services, and goods, as well as access to data.
Compliance officers must ensure that the third parties with which they interact are legitimate and can provide a benefit to the organization. While due diligence and background screening are ongoing processes, they can be a useful part of an organization's due diligence program.
Digital compliance training is growing in popularity.
Compliance professionals are no longer stuck trying to teach employees about compliance in boring PowerPoint decks or mind-numbing seminars.
Digital training has many advantages. It's interactive, which encourages participation, and it's convenient. Employees can take the courses on their phones, laptops, and other devices, and they can access them from anywhere. This convenience ensures that employees are receiving the training they need.
Digital solutions are frequently more cost-effective than in-person training, too. Digital training typically involves a one-time cost, whereas in-person training can be costly and time-consuming.
In 2022, companies should prioritize digital training, and they should prioritize it early. Starting a compliance training initiative sooner rather than later will pay dividends down the road.
Over to you.
With these themes in mind, it's time to start rethinking your compliance program's 2022 priorities and developing a strategy. While 2022 is already in full swing, establishing a clear route will aid in weathering the inevitable storms that might arise in the second half of the year.