If you have been looking for a new laptop that can quench your need for video gaming objectives, you can find some brands that provide gaming laptops with inclusive features that definitely gratify your gaming needs. Whether you are budget oriented or have enough money, there is something available in the market that best suits your requirements. Of course, you need to review the key features of the most impressive laptop designs and brands before choosing the one. This helps you to save a great deal of amount and prevent you from purchasing an inefficient device. Here is the list of top 10 best laptop brands in gaming and their best gaming units.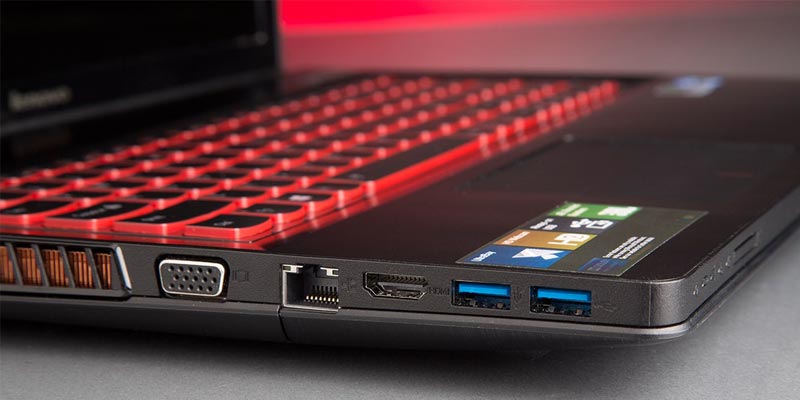 Let's begin with some best gaming oriented laptops available in the market.
#1 Lenovo -IdeaPad Y500
If you want to purchase a gaming laptop that serves as a complete powerhouse, you will definitely find this IdeaPad Y500 a better choice.
This is a 15.6-inch laptop with a 1920 x 1080 resolution and offers some of the excellent features to enjoy intense gaming.
It includes ultimate audio, high tech graphics and an influential 2.4GHz Intel Core i7-3630QM quad-core processor which is designed to handle perfectly.
The sleek and contemporary design is very pleasing, which has made this laptop to be the prominent choice among the gaming enthusiasts.
It ensures spotty performance, better gaming experience, and battery life.
#2 Samsung – Series 7 Gamer
Samsung is regarded as the best brand with a strong reputation for the quality of its products. If you are interested to purchase a gaming laptop from Samsung, then you can consider investing on Samsung Series 7 Gamer which is designed to offer lots of advantages to the users.
It is equipped with Intel Core i7 processor and 16 GB of RAM through which you can enjoy a superlative performance.
This unit includes a large screen which measures 17.3 inches. This big screen makes it easier for the users to take pleasure in the ultimate viewing experience whilst playing the games.
It also sports whistles and bells, which have made it stand out from its rivals. It also boasts Wi-Di and Mode Dial to toggle between pre-set power settings. It is also compatible with Blu-ray.
#3 MSI GE40 2OC-009US
MSI GE40 2OC-009US is a slim and light weight gaming laptop which is another perfect choice for gaming enthusiasts. The dedicated gaming fanatics will definitely fall in love with this device because of its high-end performance.
It comes with 14-inch display with the resolution of 1600×900 and ensures smoother gaming experience to the gamers.
It is equipped with 3 USB ports, a Gigabit Ethernet and SD card reader.
It is powered by Intel Core i7-4702HQ quad-core processor and is paired with 8 GB of RAM and so the gamers can take advantage of its ultimate performance.
This unit is designed to offer adequate memory and power which is blended with high definition performance.
#4 Alienware 17
The Alienware 17 is the most attractive and the fast gaming laptop and is designed exclusively for hardcore gamers. It comes with sleek new design, excellent graphics power and glorious HD display.
Alienware 17 is one of the top rated gaming laptops that come with advanced features to ensure premium gaming performance.
It is equipped with eight cell battery that allows gamers to take pleasure in the gaming sessions without recharging the device.
This high-end gaming laptop computer has been featured with a fast i7 3.4 GHz processor which is paired with 8 GB RAM and 750 GB hard disk drive.
It has the ability to handle the highest octane video gaming sans losing its crucial performance and speed.
#5 Razer Edge Pro
Razer Edge Pro is more than a tablet. It serves as a fully fledged mobile gaming computer through which you can play all your favorite applications and games. You can access to the biggest library of games with this laptop.
It is better for those gaming fanatics who are interested in gaming through the tablet. It offers quite a few concrete benefits to the users.
It is equipped with the recent version of windows operating system and features 10.1-inch monitor with a multi touch display.
It comes with superior fast Intel Core i7 processor and 8 GB RAM.
It just weighs around three pounds and its compact design made it easier for the user to move from one place to another.
#6 Origin EON17-SLX
If you are looking to invest in heavy duty gaming laptop that allows you to play and take pleasure in it, then Origin EON 17 SLX will be the best choice.
This unit features Intel Core i7 processor which is often desired by the gamers. It is paired with 32 Gigabytes of memory.
It has power and speed which is necessary to play and win the game eventually. The gamers can get benefitted out of its crispy and clear graphics as it is equipped with video cards from the most popular NVIDIA.
The keyboard features backlight with around 7 colors to choose from and 3 distinct lighting zones. Even the touch board glows and alters the color to match the keyboard.
#7 CyberPower FangBook X7-200
If you are looking for an excellent gaming laptop to make your leisure time more enjoyable and funny, you can go with Cyber Power FangBook X7-200.
This laptop is powered by Intel i7 processor and is paired with Nvidia GeForce GTX 675MX graphics processor.
This device is equipped with Killer wireless N 1202 networking card and facilitates Bluetooth 4.0 and Wi-fi.
It includes 16 GB of RAM with 4 GB of dedicated memory which ensures a potent mixture of graphics and processing performance.
It has 9 cell battery and lasts around 3 hours, which is shorter than its rivals.
It delivers sturdier performance and includes healthier feature when compared to its competitors.
#8 Gigabyte P25X v2
Gigabyte P25X v2 is a high-end gaming laptop that features better display, processor, RAM and graphics card. It is geared towards gaming fanatics. It is designed with portability, weight and battery life in mind.
It includes a core i7 processor and state of the art Nvidia Ge Force GTX 880M GPU, which made it possible for the individuals to pay the most complicated games effectively.
It has more than seven hours of battery life, and so the gamers can enjoy playing the games consistently without any afraid of running out of power in the midst of session.
It includes Built in web cam, memory card reader and HD display with the resolution of 1920 x1080 pixels. The display size is 15.7 inch which ensures the best game viewing experience to the players.
#9 Asus ROG G751JY-DH72X
The Asus ROG G751JY-DH72X is a high-end gaming laptop and has hit the market with advanced features and specifications with the intention of overcoming its competitors. It is available at competitive prices and outclasses its rivals on every feature.
This device comes with fourth generation Intel core i7-4860HQ processor as well as Nvidia GeForce GTX 980M graphics.
To add credit to the device, Asus has included 32 GB of memory, 1TB storage hard drive, 512 GB solid state drive and ergonomic features that can make the gaming session more comfortable.
The display size of this device is 17.3 inch which has a screen resolution of 2880×1620 that provides the best viewing experience to the users.
The keyboard is backlit in red and is of chiclet style. It is designed to be comfortable to use and has sufficient space for a complete numeric keypad.
#10 HP Omen 15
HP Omen 15 laptops are confined for playing current generation games and are designed to offer influential gaming experience to the users. This laptop has everything from the customizable keyboard to high-end allotments to storage and RAM.
It has 15.6-inch screen with 1920×1080 resolution. This combination is perfect to gratify your gaming needs. Besides the display, the laptop also boasts impressive sound features with two front facing speakers.
This device is outfitted with Intel core i7-4710HQ processor, with 2.5GHz to up to 3.5GHz in turbo mode.
It also boasts Nvidia Geforce GTX 860 M GPU, 16 GB RAM and 4 GB of dedicated memory that offers decent gaming performance.
The battery life of this device can last for more than 4 hours.
If you are a serious gamer I would like to suggest and recommend above laptop brands for gaming which are best for gaming as well as graphic extensive works.