What is the first thing that comes to your mind when you hear the word business? You think of something serious and important happening behind a neat desk or well-built cubicles in a large building. Or, you think of people walking in and out of their cabins in smart clothes and expensive shoes. And there are many more Hollywood movies that give us other interpretations. Well, there's one picture we all have in our minds, but a whole lot of other things too come under this small eight-letter word.
There are types of businesses like small scale and big scale. In a similar context, there are well-established businesses and there are small start-ups.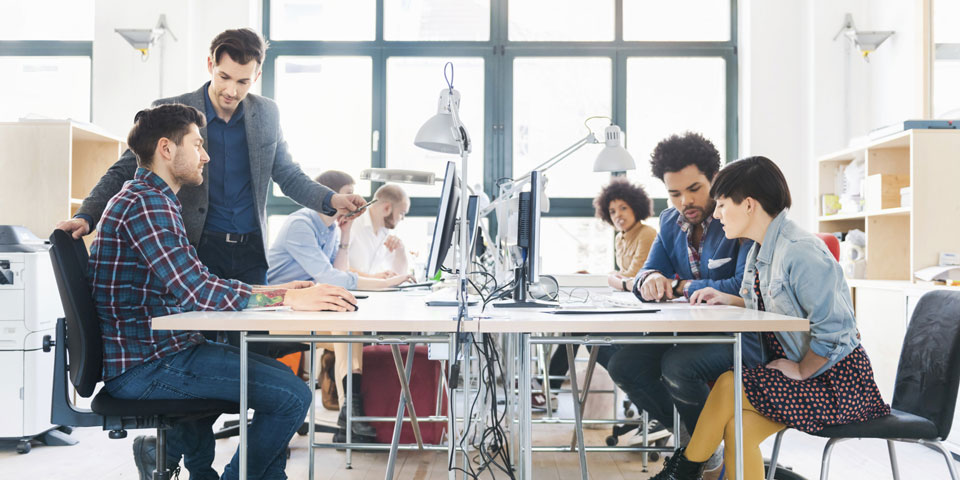 Related: 10 Unique Business Ideas to Become a Successful Entrepreneur
What really interests me when I read the news every day are these startup businesses. A start-up company by clear definition is a business or an undertaking that has recently begun operation. It may be a small organization or even a partnership between certain people who get together to create and establish a business model.
While you may agree that building up a reputed business is not an easy task or an over nightly serendipitous occurrence, building a startup isn't all that easy as it may seem. While a company has a good amount of employees handling one job at a time, a startup requires few people to take up more and more responsibility. Its not a one job for one person thing. You may be handling two to three jobs at once and you still need to prove your accountability.
Related: 8 Questions You Should Ask to a Potential Business Partner
Working at a startup is way more risky than working at a well-known company because if the startup doesn't do well, you will have no job when the startup runs out of money. Statistics have shown that almost 6 out of 10 startups are a failure. And that's probably because you have to build something from nothing. It takes patience and effort and whole lot of belief and willpower.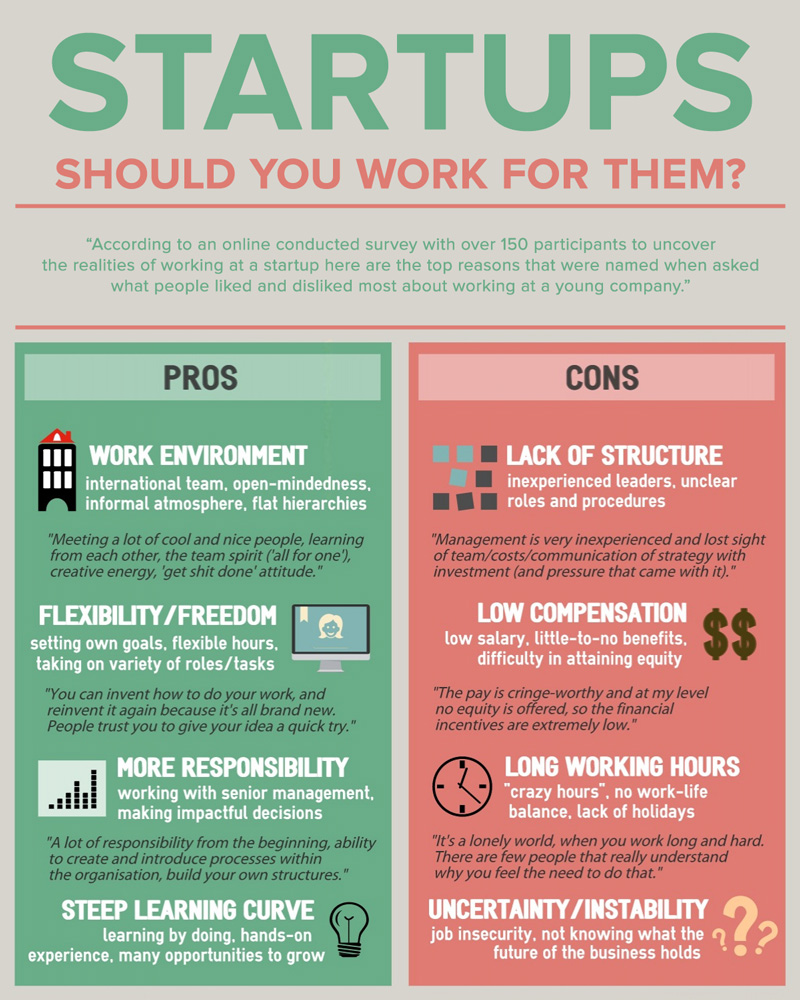 But on the brighter side, startup companies have really changed the way the business world has always been operating. Initially, it was always about how much money to invest into a particular idea and then make it larger. But now, with the recent growth of the startup culture, the need for investing is not of prime importance. A smart idea and the working of the idea coupled with good technology is what it takes to make the startup a success. Not just that, many successful entrepreneurs believe that the ability to convey your idea and the passion to realize it are the main keys to being a successful businessman. Some successful people even believe that they are slightly delusional and crazily passionate about what they want to achieve.
There are hundreds of success stories of people who started out as just simple entrepreneurs and temporary organizations and have now become the leaders in their field. Just off the top of my head, there are one person startups that are ruling the World Wide Web now. We have Aaron Peckham, founder of the urban dictionary; Pierre Omidyar, founder of the website Ebay.in; then of course we have the two Indian brothers – Sachin Bansal and Binny Bansal who founded Flipkart. These are just a few names that ring in our ears when we think of successful startups but there are so many many more of such people who are carving a niche for themselves.
If we ponder deep into this issue we will know that all these people started off with nothing but an idea. They were ready to risk it all and take a leap of faith when it seemed unlikely. They were passionate and driven by the need to realize something that they wanted the world to believe in just like they did.
I would like to believe that a startup is a great idea in itself. In the world of business, where everything is uncertain, a startup is smaller and offers hope for something bigger. It involves risk and courage but it also offers hope and great opportunities and possibilities. Based on reports from various parts of the world, startups have increasingly become the next most successful thing in the world of business. People have started to gain more and more faith in this undertaking. We see young teenagers and students fresh out of college establishing startup companies and making the headlines for their successful ideas.
So, all in all it is agreeable that a startup company is the next big thing in business. After all, a famous guy once said, "A decision is only as strong as the belief standing behind it".