A web developer is responsible for building the online face for your business that allows your customers to interact with your products or service virtually. When such a high responsibility is shouldered on the developer, it is critical for the business to look for the best developers for hire. A small mishap can lead to a wrong hire that can, in turn, affect your business reputation. You will also need to further spend resources to seek a replacement. That's why recruiting the best web developers is one of the crucial aspects that should be prioritized and backed with streamlined methods that garner positive outcomes.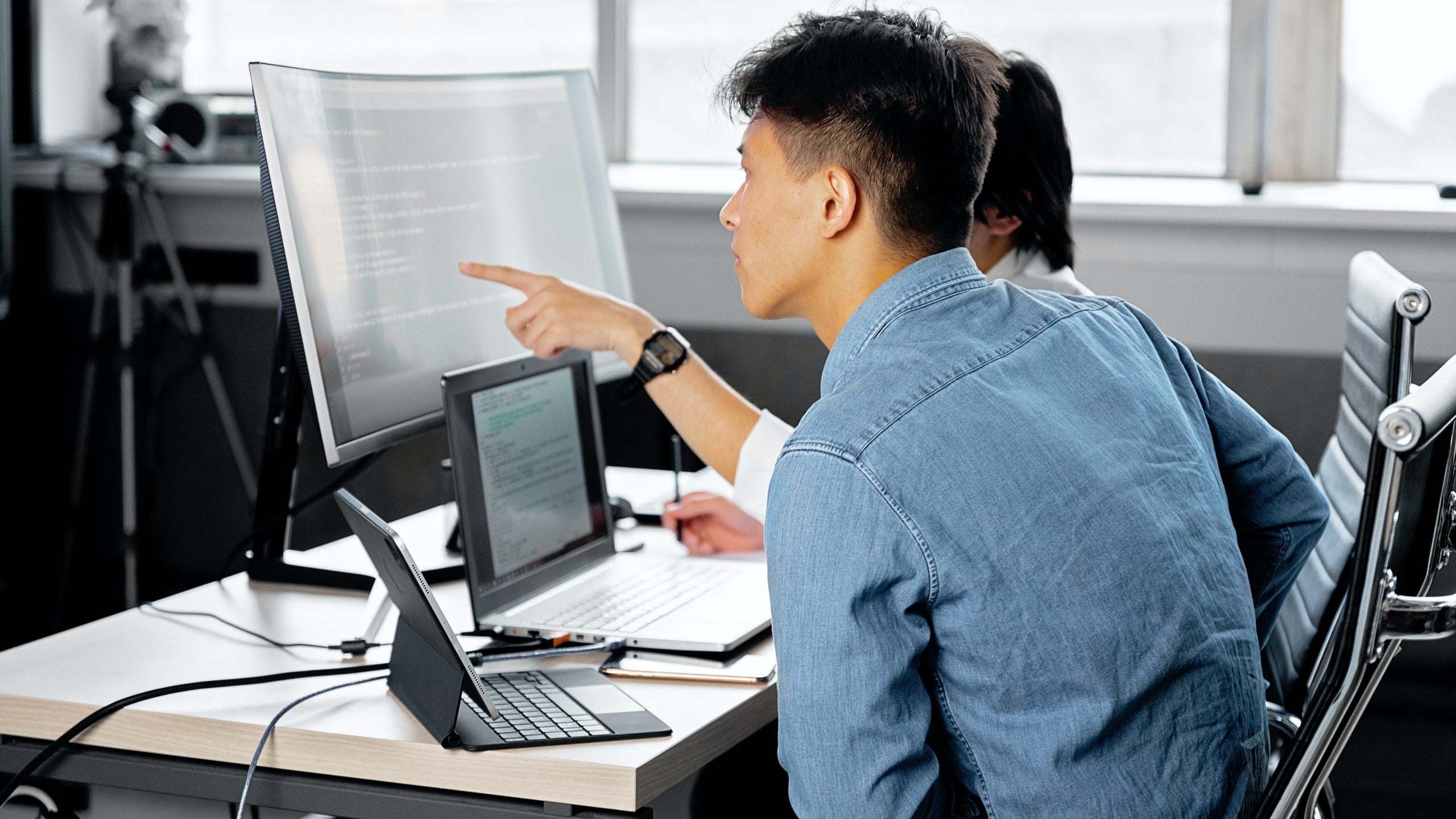 This blog will walk you through 8 tips that will help you win the hiring game by enabling you to stay at the top of the competition. So, without any further ado, let's get started!
Expert tips on hiring web development teams.
The key agenda of the entire hiring process is to onboard someone who can easily integrate into your company as a fully competent, productive, and satisfied team member.
Here's how you can do so:
1. Try to hire ahead of demand.
One of the primary concerns for companies is to address the time-to-fill situation in talent acquisition. Hiring software developers before openings can bring substantial benefits to your organization. You can garner the attention of top candidates ready to integrate with your team early on. That's why you must implement proactive recruiting strategies that supplement reactive hiring efforts.
2. Determine the type of developer you need.
Not all developers share the same skill; hence, it is crucial to first determine the type of developer you would need whose experience and expertise align with your project's interests. A web developer typically falls under these three categories:
Front-end developers: They are responsible for developing the front layer of the application with which the user usually interacts. Front-end development requires proficiency in technologies such as JavaScript, HTML, and CSS.
Back-end developers: They are responsible for building the server-side logic of the application and integrating it with databases and APIs. Back-end development requires proficiency in languages like PHP, Java, SQL, C++, C#, etc.
Full-stack developers: They are a jack of all trades responsible for doing all the work that front-end and back-end developers do. Along with front-end and back-end skills, full-stack development requires expertise in application design, project coordination, and more.
3. Consider going remote and global.
When you hire in-house developers, you are limited to a specific geographic border. This way, not only do you get access to a small talent pool, but it also shrinks the chances of onboarding a competent candidate, as there would be high competition with your regional business competitors. On the other hand, when you go remote, you gain access to a larger talent pool from which you can cherry-pick web developers who check all the boxes of your requirements.
4. Implement a streamlined structure for filtering applications.
Hiring is a time-consuming task that can take weeks or even months to find the right candidate for your team. Especially if your hiring strategies are unclear, disorganized, or not clearly defined, it becomes quintessential to strengthen your process by implementing innovative hiring strategies that attract the best talents. An intelligent and streamlined process encourages effortless management of this complex process which can aid you in landing a great new team member.
5. Documentation is everything.
Documentation is of paramount importance, especially in a remote hiring space. In fact, it is the employer's critical business asset and a vital part of hiring. That's why it is necessary for those who facilitate, lead, and participate in the recruitment and onboarding to comply with the record-keeping requirements.
A detailed document basically consists of various elements, such as instructions on how to use, understand, and navigate the hiring process, best practices for the job description, policies and procedures, and many more. As a matter of fact, this is a good way to analyze your entire operation and optimize it (if needed) to get better results.
6. Strive to become a talent magnet.
The cutthroat competition in the employment marketplace makes it extremely challenging to hire the best professionals in the field. After all, a great web developer would want to join an organization that allows them to create something extraordinary and let them engage in meaningful work, all the while being compensated appropriately.
So, to win this fierce battle, you would need to adopt habits that enable you to engage with the top talents, ultimately improving the likelihood of your company's success.
7. Always run a background check and verify references.
It is always advised to do pre-employment background verification and reference checks in order to get an idea of the candidate's work performance and behavior. Furthermore, such verification can ensure the factual accuracy of all the documents communicated between the candidate and the company.
8. Assess interpersonal skills and temperament.
A web developer's skills should not be limited to just programming. In fact, developers usually work in a team and are expected to communicate with stakeholders to explain the technology-related data in layman's terms. That's why, when hiring web developers, evaluate their soft skills like interpersonal skills and positive temperament to work in a team.
Where can you find a dedicated web development team for hire?
There are a plethora of platforms that can help you in hiring a web developer or, in fact, the whole development team. For instance,
1. Freelance platforms:
If you want to hire developers who can quickly jump in and get started with your project, then online freelance platforms would be the best option.
2. Job platforms:
When it comes to sourcing talent, job platforms are a great way to advertise the job opening in your company and attract the best talents. However, you can find some platforms exclusively for remote hiring if you wish to recruit remote web developers.
Conclusion.
Hiring a great developer is complex, and the pool of candidates out there can definitely make the entire process even more challenging. However, when you carefully follow the steps mentioned above and traverse through each process methodically and considerably, you will find that discovering top talent is easier than you imagined.