The skilled labour shortage has led construction companies on the path of flagging new training programs to onboard aspiring engineers of tomorrow.
But where does work start for you?
For a career in construction, understanding your physique and engineering acumen is something that will stick even after you've landed a job.
Construction workers come in a variety of roles. Good with handling sharp equipment? A carpenter's job might be ideal. Got a knack for fixing every other guy's broken circuit? You're the electrician home builders dream of onboarding.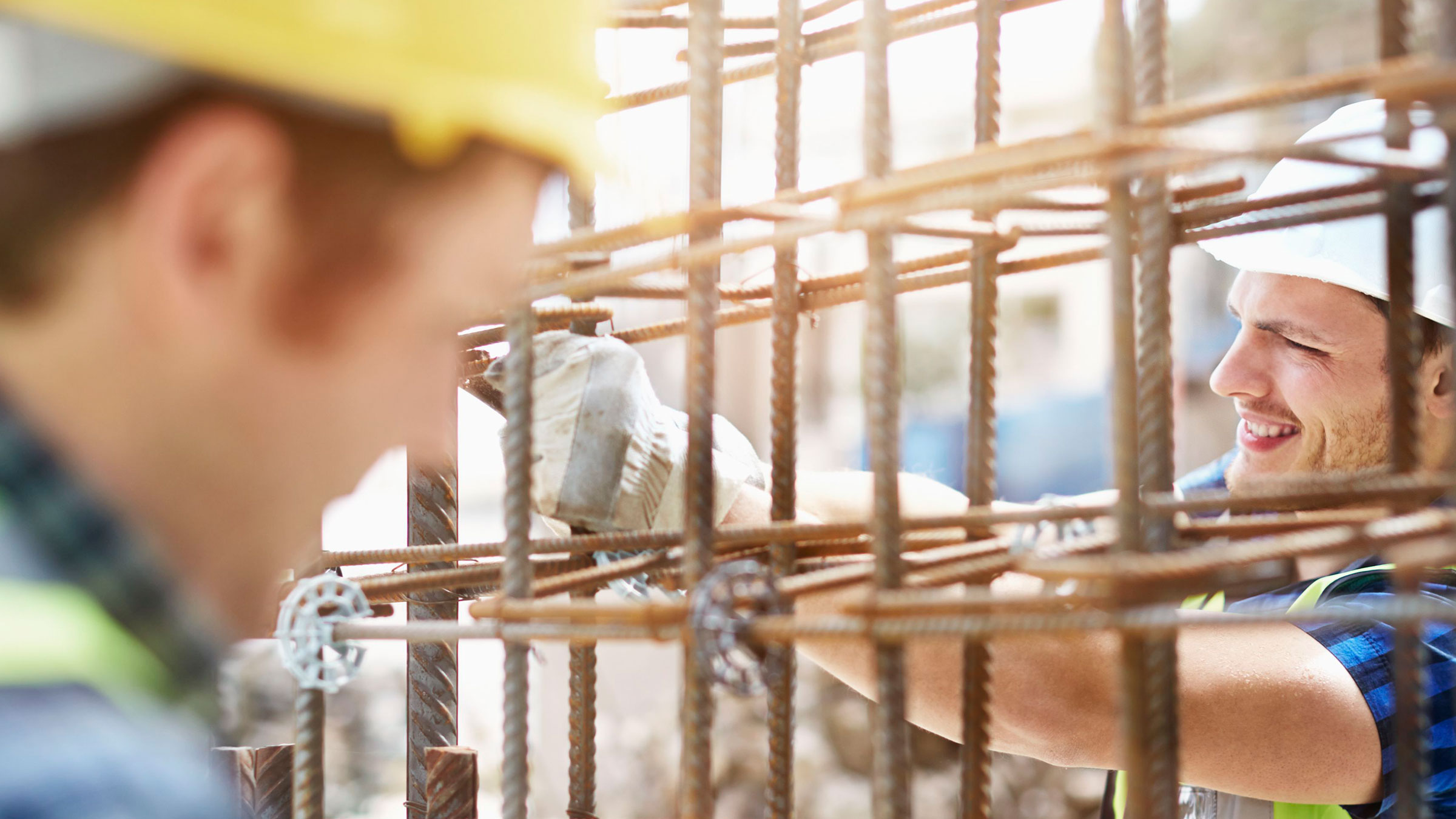 Developing skills must come from a genuinely passionate inclination toward a trade. Training and education is an ongoing process for arduous learners—we explore certain avenues to get educated and skillfully trained to become a valuable construction worker.
Enrolling in a construction trade school.
Carpenters, HVAC technicians, plumbers, pipefitters, millwrights, welders, masons—these are popular career paths in the construction trades.
While most construction workers learn their trade getting mentored by professional engineers or site managers, you have the option to attend programs generally spanning two to four years including technical instruction and field training.
All courses are formulated to impart specialized skills alongside foundational training in the trades. Candidates are taught skills like reading construction contractual documents such as design and drawings specs, using major tools and equipment, and OSHA-regulated safety protocol and jobsite health procedures.
In the following years, students choose specializations in three major construction niches: infrastructure, residential and commercial construction, and environmental remediation. Students learn installation processes and how to operate crucial hand tools alongside relevant building codes.
Students can earn an associate degree in science and technology from community colleges that offer a mix of academic and hands-on training.
Training on the construction site.
Most aspiring workers learn by doing. They are either hired via an employment agency or directly taken under a construction contractor's aegis.
With workers coming from economically lesser privileged backgrounds, this is the best way to train although taking cognizance of the construction site's conditions and your supervisor's attitude will be key to gaining top-notch training.
With candidates having academic training, they go on to complete three- to four-year mandatory apprenticeships that comprehensively guide them in their learning curve from pre-planning to post-completion construction stages.
Such training is necessary to earn a certification or a construction management degree to pursue senior positions including supervisors and construction managers.
The role of a construction manager is highly individualistic and demands leadership skills.
Signing up for apprenticeships.
Students apply for apprenticeships to become project managers, estimators, and superintendents to evaluate their performance levels throughout the project lifecycle.
The more the training, the better the employability quotient of the candidate. So how do aspirants access needed training to become construction workers?
Many industry groups including builders associations, union contractor associations and other federal and state worker associations sponsor apprenticeships programs for young workers or millennials of age 18 or older.
Apprenticeships don't carry strict requirements though students prefer taking up short-term vocational construction worker training programs and association-run workshops to procure basic training. Depending on the trade, workers are provided suitable equipment gear alongside theoretical training to properly execute more complex tasks.
Beginning construction workers make around $35,000-$40,000 based on job profiles, location, industry niche, and existing work experience. Here's a handy table from the U.S. Labour department to help form a strong basis for further career research:
| | |
| --- | --- |
| Required Education | High school diploma or equivalent |
| Other Requirements | Apprenticeship and/or on-the-job training |
| Projected Job Growth (2014-2024)* | 13% for construction labourers and helpers |
| Average Salary (2015)* | $36,550 for construction labourers and helpers |
Source: *U.S. Bureau of Labor Statistics
Continuing construction education and research.
Demand for construction workers will rise steeply by 2024, so will the financial impetus to sustain more skilled labour on large-scale and key stakes infrastructure projects. This begs the question: Are our courses adequately built to train workers competently?
The answer lies in continuous construction worker training and education not only in hard-core construction work but also managing the business end of construction. Read why that's a dire necessity for construction companies here.
The Bureau of Labour Statistics opines that opportunities for new and innovative construction work—particularly addressing the explosive growth in construction technologies—will sprout for well-certified and trained workers.
There are non-profit organizations promoting continuing education to address skilled shortage looming the industry for a long time. Courses run at these non-profits aren't school equivalents but they do offer state-of-the-art training facilities where programs are administered with transferable credentials.
They are sponsored by qualified donors such as construction project owners and contractors who set their own terms for payment and learning process.
Programs run courses including mathematics, standard tool training, communication skills, safety and health, and on-field training.
Students must be at least 16 and have clean police and drug record. The Dallas-Fort Worth International Airport took advantage of a non-profit, NCCER that had accredited over 2500 workers, to recruit for its $2.6 billion expansion project. They even added 15 cents for every hour worked into the program with participating contracting firms.
Closing comments.
Construction clients are enabling opportunities to come forth in the public domain to help passionate candidates advance themselves. The South Carolina Department of Transportation (SCDOT) did this by running job-specific training programs for low-income residents of Charleston, South California.
The candidates were trained in basic CPR, statistical skills, construction tool handling, and interpersonal skills. These initiatives are the lifelines for the up and coming workers wanting to put in the work to make it an industry that's already short on good talent.
Applicants of all ages attend programs to judiciously carve a career path without haphazard decisions of working without a contract or under unprofessional contractors.
Scholarships and funding drives are underway to close existing gaps in training – all to say that in your journey to becoming a construction worker, you're not alone.
You have the support and resources you need to not only build but prosper in a multi-billion dollar global industry.