The best way to win your lemon law case is to keep detailed records of all repairs, communication with the manufacturer and any other pertinent information.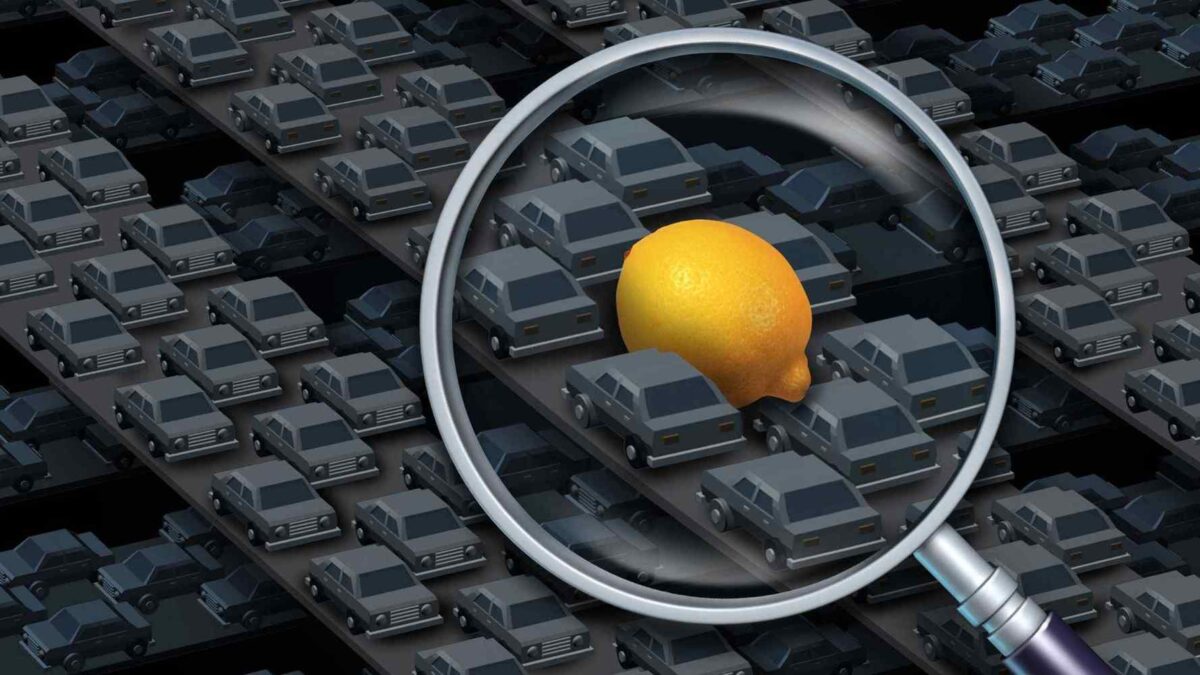 It will significantly increase your chances of getting a settlement. Additionally, it is important to know about your state's laws. It will allow you to understand what your attorney is talking about and help you feel more confident throughout the process.
Keep track of all repairs.
A key ingredient to a successful lemon law case is meticulous record-keeping. It includes service receipts, a detailed description of the problem, repair orders, conversations with the dealership or manufacturer, and any other documentation supporting your claim. With these records, your case will be easier to prove.
Cars are expensive investments, and when consumers purchase defective vehicles, it can be financially devastating to them. Fortunately, states nationwide have enacted lemon laws protecting these consumers. A car must have a substantial defect covered by the warranty and be out of commission for a reasonable number of days due to repair attempts. It is the definition of a lemon, so it is important to keep accurate and thorough records of all problems you experience with your car.
In Florida, if you are having trouble with your vehicle and think you may be a victim of a lemon, you should contact a reputable and experienced lemon law attorney today. Not only will a qualified lawyer help guide you through the process and work to get you back on the road in a reliable and safe vehicle, but they can also save you time, stress, and money by doing all of the heavy lifting for you, including taking over communication with the manufacturer or dealer and collecting any necessary documents and proof for your case which coincide with the Florida lemon law time limit.
Keep an eye for "settlements" from manufacturers.
Manufacturers will often try to convince you to go through arbitration instead of taking your lemon law case to court. They will use all sorts of rhetoric and tricks to make this seem a better option but never agree to arbitrate – it is a major red flag. A reputable lemon law attorney will know that forced arbitration provisions violate state and federal laws and will fight for your rights as a consumer. It is also important to watch for any "settlements" that the manufacturer may offer you. These can be very deceiving and could make the process much longer. Having a seasoned lemon law attorney on your side from the beginning is important. They can spot the deceits and stop them in their tracks.
Once you have a lawyer, the case can be settled relatively quickly. You can get a refund or a replacement vehicle, depending on your case's details.
Refunds are typically more desirable than replacement vehicles since they allow you to avoid the hassle of dealing with a new car. When you receive a refund, the manufacturer will reimburse you for all expenses, including down payments and loan interest. They will also typically pay your attorney's fees and costs.
Keep detailed records.
When bringing your lemon law case to arbitration, it is always important to have documentation to back up your claims. It includes repair orders, conversations with service centers and manufacturers, and any other paperwork or correspondence.
Keeping detailed records will make it easy for your attorney to create a timeline of your car's problems, significantly increasing the chances of winning your claim. You can present your side of the story and evidence during the hearing. After you are done, the manufacturer can show its side of the story and proof. The judge will then conduct an inspection and test drive of the vehicle, after which both parties will summarize their evidence and argue for a specific outcome.
In addition to keeping detailed records, it is important to clearly describe what problems you are experiencing in your demand letter and during the arbitration process. It is because the judge and arbitrator will likely not be an expert in your specific car or its problems. Be sure to describe symptoms, not diagnoses, so you don't get stuck on a particular diagnosis that could be wrong. Also, remember to be calm and respectful during your interactions with service centers, repair technicians, and other representatives from the manufacturer. Being rude or angry will only hurt your chances of winning.
Hire an attorney.
If you believe you have a lemon vehicle, hire a legal professional to help with your case. A quality lemon law attorney will thoroughly prepare your case and understand what must be proven to win. They will also know how to present your case once it is in front of a judge. A lemon lawyer will work in your favor and ensure you get whatever compensation you are entitled to under state and federal law laws.
They will be familiar with the current statutes on these claims and will keep up to date on any changes or updates that may happen throughout your claim.
When you hire a lemon lawyer, they will fight the manufacturers and dealerships to ensure you can get a refund, replacement, or cash settlement. They will not fall into any of the manufacturer's ploys to take your case to arbitration, as they know it will be in your best interests to bring a lawsuit to court instead. It would help if you always chose an experienced lemon law attorney with strong core values. They should have a passion for consumer justice and be willing to stand up to the auto manufacturing giants. They should also value speedy buybacks and quick processing of lemon law cases.