Web hosting service is a kind of internet hosting service that allows individuals or organizations to host their websites and resources for world wide web access.
By 2020, almost every business be it small or large is looking to digitalize their business in order to take advantage of online business. Based on the different requirements everyone need different kind of servers.
In web hosting world, you'll find a few levels of services, like:
Shared servers, where many owners are sharing a common server. It is more like sharing the same room with other guests, like a PG (Pain Guest). You'll be sharing all the server resources with other owners in a smart way. Shared servers are great for newcomers and very small scale websites.
Virtual Private servers, where you share a dedicated server with few more owners but in a dedicated way. It is more like having a room in a building. Unlike shared servers, you'll never face any performance penalty.
Dedicated servers, where the whole server is dedicated to a single client. It is more like a bungalow, where you are the only owner and you can do what you want to. Dedicated servers are costly, but better for big projects.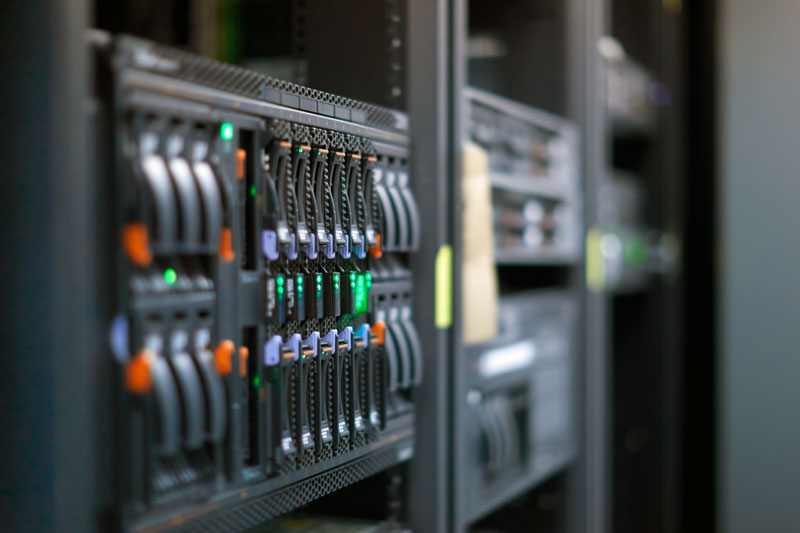 1. Shared servers
Shared servers are the most affordable and quick to start web hosting level. You can start in just few minutes after signing up with a hosting service. You'll be offered a cPanel login where you can manage you hosting account.
Shared servers are made by either sharing a Dedicated or Virtual Private servers. It is on the hosting service how smartly they manage all their clients.
Due to sharing you have a few downsides too, like:
Higher latency, but acceptable to the cost.
No dedicated resource means by chance if you somehow hit the threshold limit of your account, it will be suspended for a short duration.
2. Virtual Private servers (VPS)
Virtual Private Servers are those servers where you are provided dedicated resources which are dedicated to you only either you consume it or not fully. As per your selected plan, you will be provided a Virtual Private Server in short VPS.
Still VPS is shared with peers, but your peers activities do not affect the performance of your server and you will always be safe with dedicated resources.
It happens something like that, where a powerful server is shared with few peer clients (not like shared server where hundreds of peer exist) with dedicated hardware resources.
Still you share the internet connection with your peers. It is not the big deal because hosting companies use powerful fiber connections which have a great capacity for transferring over hundreds of GB(GiggaByte) or TB (TerraByte) of data in seconds.
In simple, it is like that where you live in an apartment or room where you share building with other neighbors. Various bloggers and eCommerce website do its work here when they have a sustained business. If you are planning for something big but small today then it is good to start from VPS.
3. Dedicated servers
A Dedicated Server is the ultimate server where nothing is divided or nothing is shared all you have a complete access to your dedicated server. There are no peer clients are involved in it.
If your project is not sufficient to current servers like Virtual Private Server then Dedicated Server is the last option that we can use.
Big companies are using Dedicated Servers only because their tasks is so huge that they need a continuous running up servers.
It is like a Bungalow where whole place is just yours and no one else is allowed to share your resources.
Dedicated Servers enjoys ultimate power of processing things fast and it is used when you are in big business where hundreds and thousand of clients are working online.
These are about web hosting server and its type, but this is not the end because there are still so many things after dedicated server which is still used.
F. A. Q.
Que. What kind of servers is company like Google and Facebook using?
Ans. Google and Facebook are not the small things to consider they are dealing with billions of data every second. That is why they are using whole datacenter itself, but still they are not limited to it they are also using CDN (Content Delivery / Distribution Network) all around the world. They cached their main datacenter to their all sub-datacenters available around the glob. Here each sub-datacenters works especially for a country or state when there is a huge use of their services.
Que. Are Shared and Virtual Private Servers are same; as they are shared?
Ans. No, both are different as Shared Server shares its all hardware resources whereas a Virtual Private Server does not except a powerful internet connection.
Que. Anything just next to Dedicated Server; if I do not want to host servers myself.
Ans. Yes, if your site is required more resources than current dedicated server then you can communicate with your hosting provider and ask them for dedicated load balancing servers especially for you. And you will be provided the same if your web hosting company allows to host a custom hardware need. It will be like that having more than one dedicated server working for you only.
If you have any doubt regarding to this post and wanted to raise any new or different questions feel free to comment below.