Gift cards are a favorite gift when you forget someone's birthday, anniversary, or other special occasions. Whether the date slipped your mind or a global pandemic shut down all of the stores, sometimes your best option is an online gift card.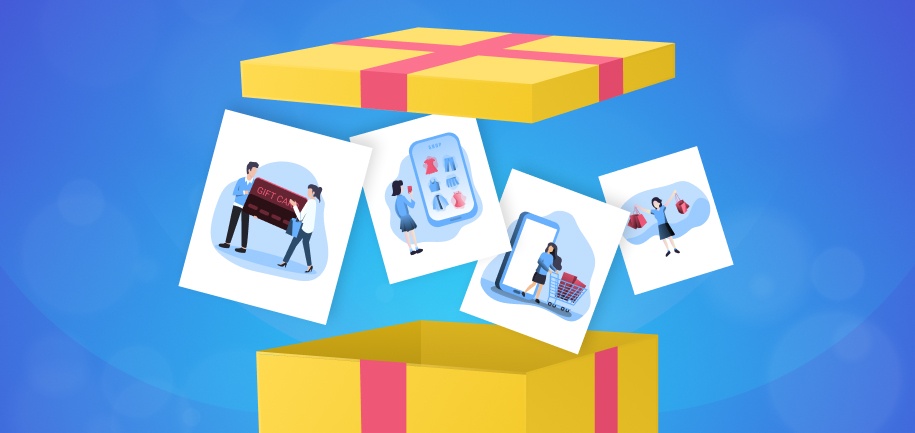 The good news is that many different online cards can be delivered instantly and are truly useful. If you plan on seeing the recipient in person, you can print them out and create a fun little presentation. You can stick it in a card or put it in a box and wrap it. Otherwise, you can have it emailed to them. Here are a few options that are great for last-minute online gifts that Digital Surprises offers.
iTunes
If you've got a friend who is hard to shop for, you're in luck. iTunes gift cards are available from Digital Surprises.
With this card, your friend can shop for movies, games, music, and more. Whether they are an Apple fan or not, they are sure to love one of these cards.
Netflix
Your family member who is addicted to Netflix will appreciate a Netflix card. Buying them one from Digital Surprises will make their addiction a little cheaper for a while. It also shows that you care enough to give them what they love.
If you know someone who loves nothing more than binge-watching their favorite shows over the weekend, you need to get them a card for this streaming service.
Google Play
While Google Play offers tons of free apps, some can be costly. If you have a friend who is constantly downloading games to their phone, try getting them a Google Play gift card from Digital Surprises.
This will allow them to purchase new apps and pay for in-app purchases on games they already love. They will surely thank you for getting them even the smallest amounts.
Amazon
If you know someone who loves to read, play games, watch movies, or shop online, an Amazon gift card is the way to go. The best part about Amazon cards is that they don't have to be spent on anything in particular. They can be spent on anything in the entire Amazon store. That is a lot of offerings in any category of a person's life.
Digital Surprises offers Amazon gift cards in various amounts, so you can find the exact amount of money you want to spend on this person. Just keep in mind that you want to give them enough to purchase something good. In other words, if they really need a new television, they're going to need more than your spare change.
Xbox Live
These days people are in love with Xbox Live. This is a subscription gaming service that lets people access a lot of different games and features. If your friend is in love with their Xbox, you should consider getting them a gift card to the service.
Whether they already use it or have never tried it, they are sure to be grateful. Plus, you can get a card for this service quickly and easily through Digital Surprises.
Steam Wallet
If you haven't heard of Steam Wallet, don't worry. You're classic, not outdated. Steam Wallet is the gift card and funds center for Steam, the online gaming service. In other words, it's where online gamers store their money so they can buy new games and pay for in-game purchases on games that are compatible with Steam Wallet.
Your friends that love online games will be thrilled if you get them a gift card for their Steam Wallet from Digital Surprises.
Facebook
Most people log onto Facebook to see what others are up to. They want to see their distant cousin on his ski trip and their friend on her glacier hike. Others log onto Facebook to play games and watch television. However, this costs real money. When you have a relative who loves to play games and watch television through Facebook, it is time for a gift card. Purchase a Facebook gift card from Digital Surprises to make their day. You may even find that the service is convenient, and start using it yourself.
Game-Specific
Whether your friend is hooked on World of Warcraft or PlayerUnknown's Battlegrounds, they can probably benefit from a game-specific gift card. These are cards that let your friends purchase items and upgrades while they are playing a game. It has become trendy for apps and online games that operate in real-time. If you have a friend hooked on one of these, you should consider a game-specific card.
Gift cards are a great option if you need a last-minute gift. Online gift cards are even better if you are really running behind on your gift purchasing schedule.
Fortunately, there are many online gift cards that you can purchase easily and give to your friend or family.