How would you describe the safety training programs at your workplace?
Ask this simple question to your employees, and the most common responses would be on the lines of 'Boring', 'Nothing New', 'Doesn't add value', and so on.
While there are no doubts about the requirements of safety training at workplaces, a lot could be done in terms of making it more engaging for the end-user.
Enter, Virtual Reality, the latest addition to the growing repertoire of technologically advanced methods for training.
Modern employee safety training providers have realized the power of virtual reality and are now incorporating this fabulous medium to create training environments that are very close to the 'real-world experience'.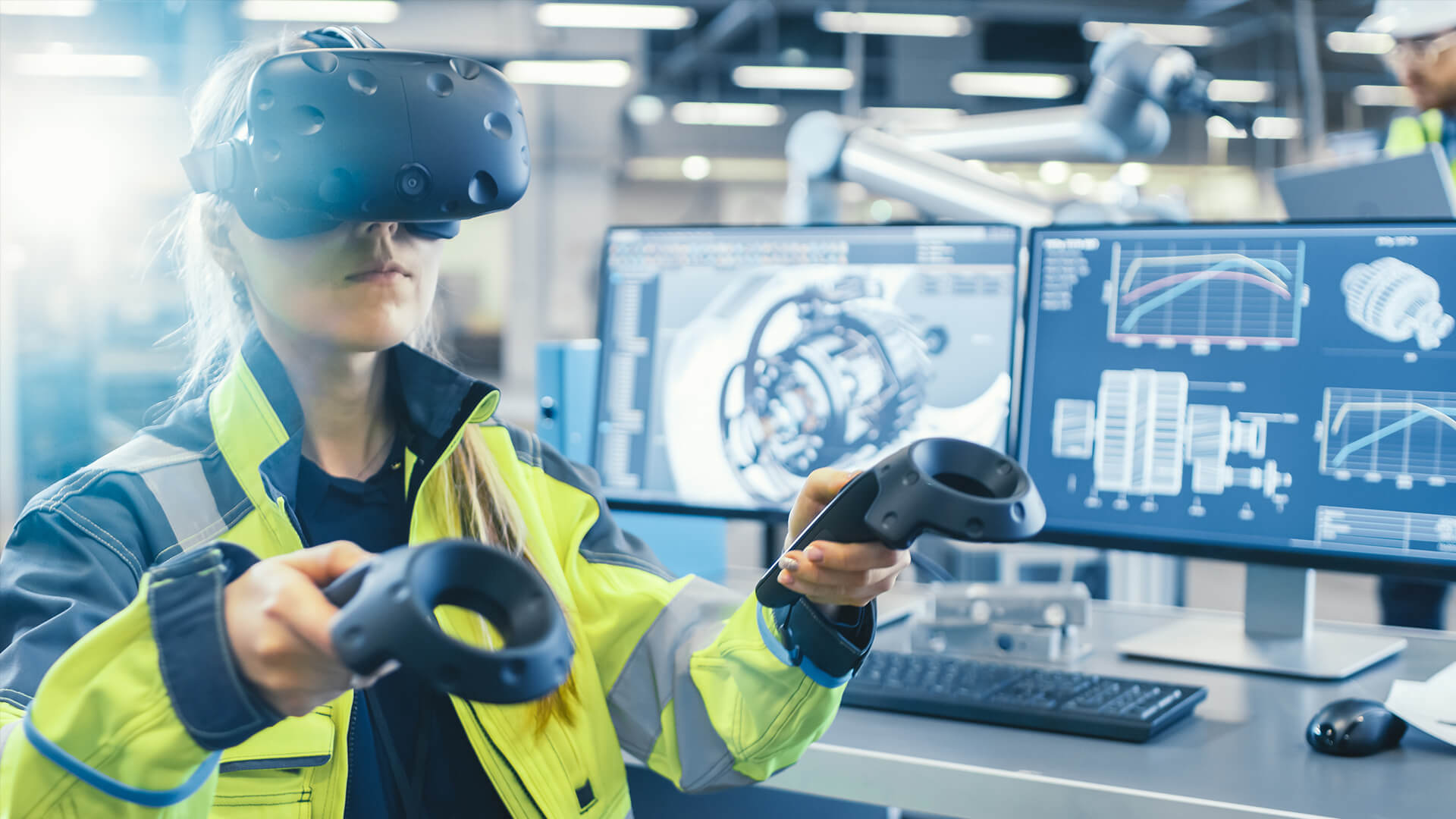 Let's take a closer look at how virtual reality is transforming workplace safety.
Simulations that keep danger away.
While simulations have been used extensively by the airline industry for pilot training, its use within areas like manufacturing, construction, and the defense was unheard of. Things are changing for the better now, and simulator technology is fast replacing the conventional outdoor training facility.
Case in point:
Earthmoving equipment manufacturer Caterpillar introduced VR into its safety training process to help trainees acclimatize with real-life situations. With a safe and controlled environment, trainee operators are introduced to scenarios they would come across while being on the job. This not only prepares them for the worst but also gives them the required confidence to operate the vehicle.
Similarly, VR-based simulation can be easily incorporated for safety training on construction sites, manufacturing facilities, or even used to create hostage situations for practice.
The possibilities are endless.
Improved engagement.
As we mentioned at the start, engagement is the crucial factor that will make your safety training productive and successful. Virtual reality offers the best solution to transform a dull training exercise into an invigorating training session.
Gone are the days when lifeless presentations were enough to keep a class of trainees interested in the information being provided. People need something more visual, more appealing to keep their focus intact on the learning. And what better than a life-like scenario where a budding firefighter can learn to douse the flames faster, or a trainee surgeon can be given the liberty to make mistakes in a VR training environment.
Identifying training gaps.
While conducting a quiz after your safety briefing might seem like the thing to do at the end, but how about having a VR walkthrough as an assessment?
With the available technology, organizations are using virtual reality to identify the gaps within their training delivery mechanism. This not only helps enterprises in fine-tuning their training procedures but also gives the trainees an exciting opportunity to learn things the new way.
With training procedures getting a facelift, thanks to VR, many organizations are now opting to invest heavily in technology-based training initiatives that prove their worth in the long run.
A new learning medium.
Organizations with jobs that require more hands-on, technical know-how typically deploy conventional methods for their training needs. That is not the case anymore.
With skill development in mind, companies are not shying away from embracing virtual reality.
Imagine a chemical factory teaching its new joiners the intricacies of Hazmat training.
Some years ago, creating a real-life situation would only be limited by one's imagination, but now a VR training session can give the employees a more life-like situation to deal with.
In conclusion.
Modern technology has paved the way for people and organizations to achieve the impossible.
Virtual reality is one such technological marvel that companies are using effectively for their needs. With VR technology on their side, safety training will never be the same again.
What do you think? Tell us in the comments section.