Find & Replace is one of the most used and best automation features in the LibreOffice suite, although this feature is also available in other office suites. But in this tutorial, we will see how can we use find and replace it in the Libre Office.
Let's say you are in the LibreOffice writer document and looking to replace the name by your name. Here existing name in the document is ABC and you want to replace it with XYZ.
So in the document…
Press Control+H button and launch the Find & Replace.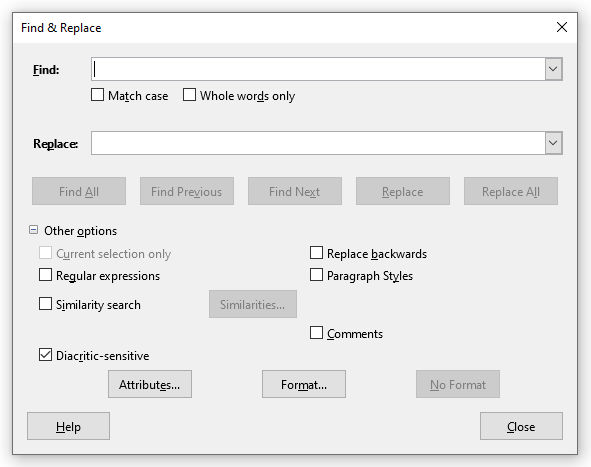 Now enter the word or phrase you want to find and planning to replace in the Find input box.
Using Find All, Find Next, and Find Previous button; you can see the terms matching your input.
Now enter the word or phrase you want to replace with the find input in the Replace input box.
This is how you can use find and replace in LibreOffice.